Now that I have my Cuisinart Ice Cream Maker, I've been making all kinds of ice cream lately.  Recently, I posted a recipe for Strawberry Ice Cream – which was really good… but I wanted to try making something a bit harder to find.  You can go to the market and choose from a bunch of different brands of strawberry ice cream… but when it comes to Asian style ice creams, there just isn't much variety to be found!
I decided, now that I have the machine to make my own ice cream (I HIGHLY recommend the Cuisinart, by the way)… why not make some of my favorite Asian style ice creams?  To start, I thought I would try making Azuki Bean (Sweet Red Bean) Ice cream.
You can buy cans of sweetened red bean (Tsubu-An) at an Asian market.  I have found it at the Chinese Market (99 Ranch), the Japanese Market (Mitsuwa), and also at the Korean Market (Zion).  Price per can tends to range from $1.99 to $4.50, depending on where you go and what brand you buy.  I like to buy the Korean brand pictured below because I can normally get it for $1.99, and taste-wise, it's almost identical to the Japanese version.  (You could also boil and sweeten your own red beans… but that's too much work for me, so I usually stick with the canned version.)
Now, I do add sugar to this ice cream recipe… and the resulting ice cream (in my opinion) isn't overly sweet.  However, because there is so much sugar in the sweetened red bean already, you can experiment and add less sugar (or omit the sugar) if you want.  Just taste the mixture before you refrigerate it – and if you need more sugar, you can always add more sugar.
Azuki Bean Ice Cream:
1 can (~16.75 oz.) sweetened whole red bean (Tsubu-an)
1/2 c. sugar (can be reduced)
1 1/2 c. heavy cream
1 1/2 c. milk
1/2 tsp. salt
Hardware Needed:
1.  The day before making the ice cream, make sure your freezer bowl for the ice cream machine is placed into the freezer.  Mix all of the ingredients into a 1 L. pitcher.  Store in the refrigerator overnight to chill.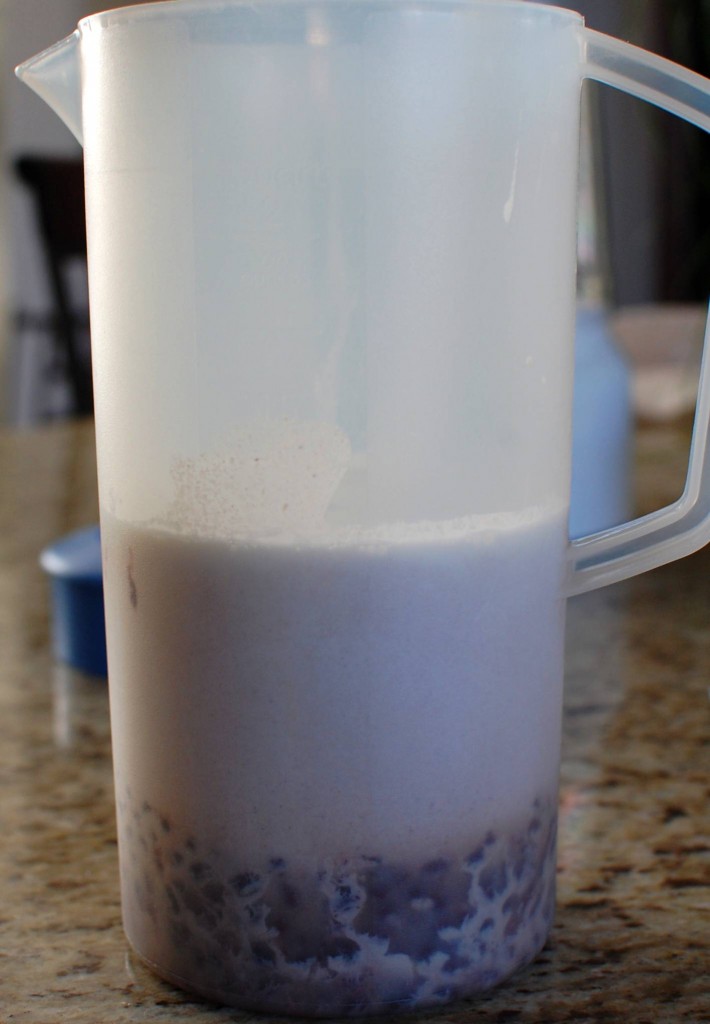 2.  Right before making, remove the freezer bowl from the freezer, set up the ice cream machine, and turn the ice cream machine on.  While running, pour your ingredients into the top.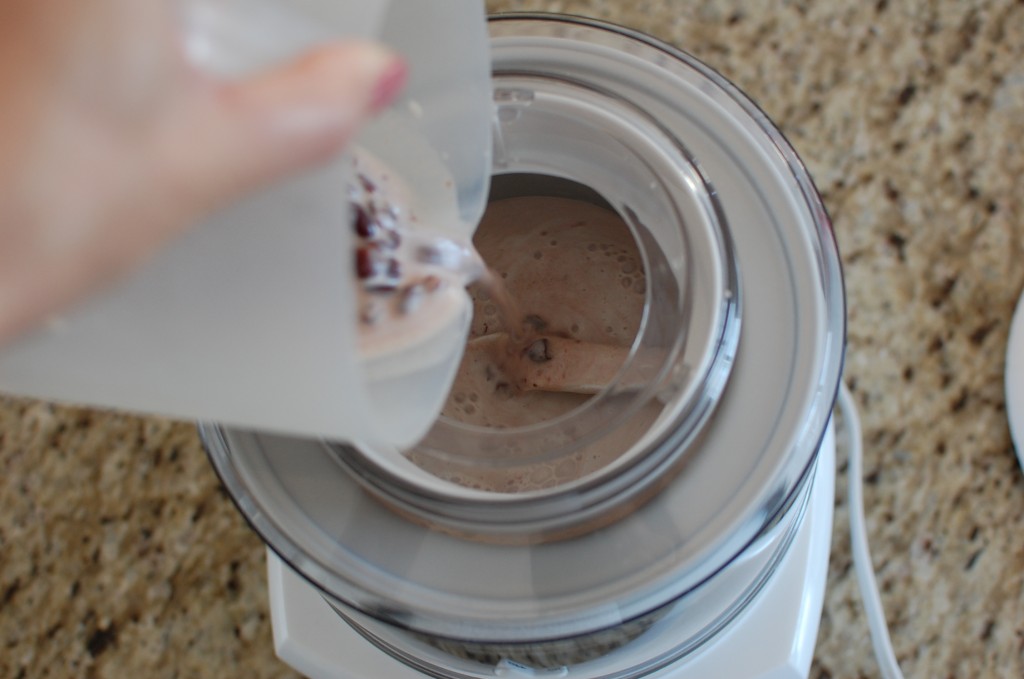 3. Churn for approximately 15 minutes (or as directed by your ice cream maker's instructions).
4.  At this stage, your ice cream will resemble soft serve.  Remove from the ice cream machine into a plastic Tupperware container.  (In this photo, I'm using a clean recycled cardboard ice cream container.)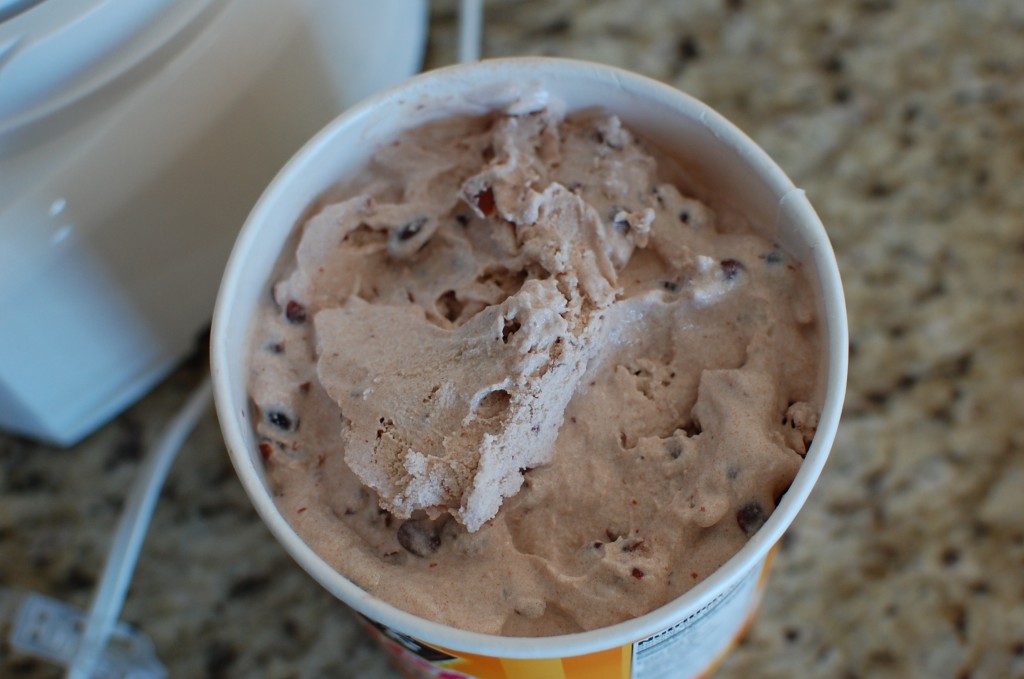 5.  Place the container into the freezer and chill for 4-6 hours until more solid.  Scoop and serve!  (Storage tip:  if you have leftover ice cream to store, sometimes it can get really hard if stored in a thin plastic container.  I find that if I wrap the container with a thick terrycloth dishtowel in the freezer, it keeps the ice cream texture a bit softer and easier to scoop.)