This bread is so good!  Serve small slices on the side of an Italian meal instead of garlic bread… or serve large slices with a side salad as a meal by itself.
If you don't want to make the bread dough from scratch, feel free to substitute with store-bought pizza dough.  You can also use all pesto, or tomato sauce – basically whatever sauce you want.  A little bit of sauce, a little bit of cheese… you could even stuff it with pepperoni or mushrooms.  Be creative!
Bread Dough: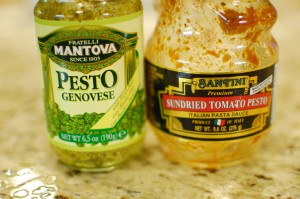 2 1/2 c. bread flour
2 tsp. yeast
1/2 c. tangzhong
3 T. unsalted butter
4 T. sugar
1/2 tsp. salt
1 egg
1/2 c. milk
Tangzhong:
1/3 c. bread flour
1 c. water
Stuffed Bread:
1 recipe bread dough (or you can use bread dough from the store)
1/2 c. basil pesto
1/2 c. sundried tomato pesto
8 oz. fresh buffalo mozzarella
1/2 c. Parmesan cheese
1 tsp. dried basil
Egg wash:
1.  Make the Tangzhong:  Whisk the flour + water in a small saucepan, and heat over medium while whisking.  When the mixture thickens and swirl lines appear, remove from heat and allow to cool.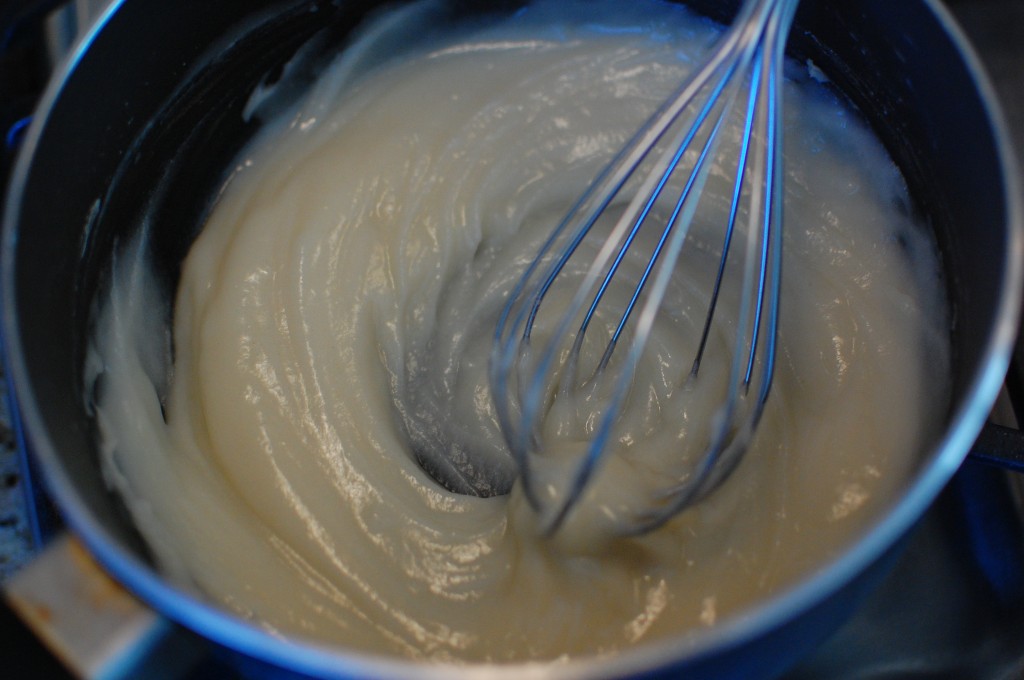 2.  Make the Bread Dough:  Add the tangzhong, butter, sugar, salt, and egg beaten with milk to the bottom of the bread machine pan.  Add the flour, and make a well – place the yeast in the well.  Turn the machine on to the "bread dough" setting.  Alternately, you can knead the dough by hand and allow to rise, then punch down, and allow to rise again.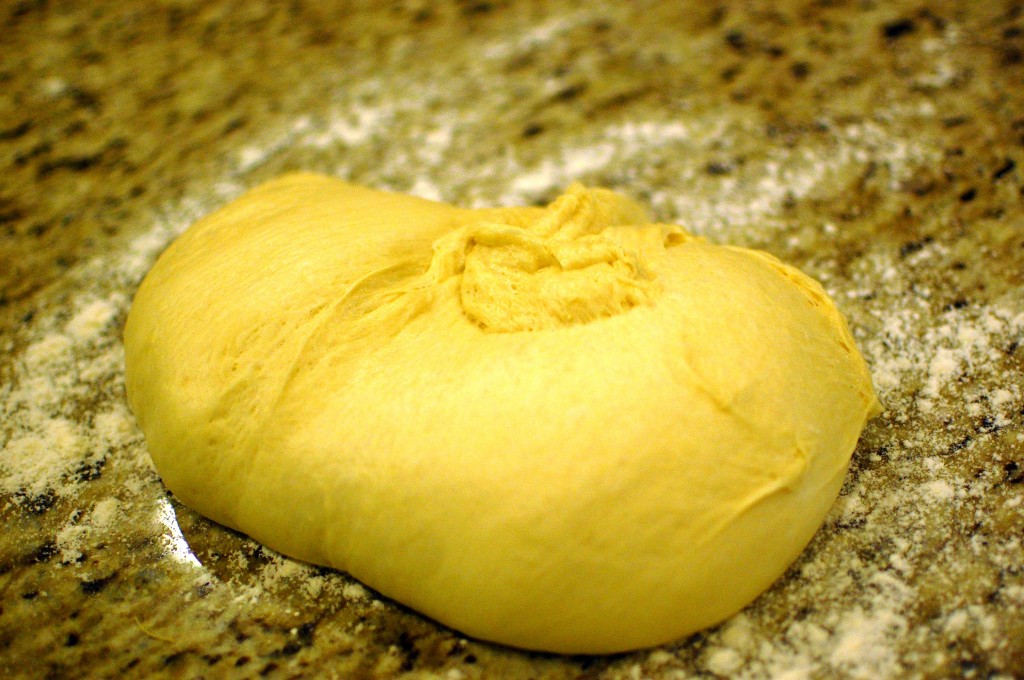 3.  Roll the dough out on silicone baking mat into a large rectangle.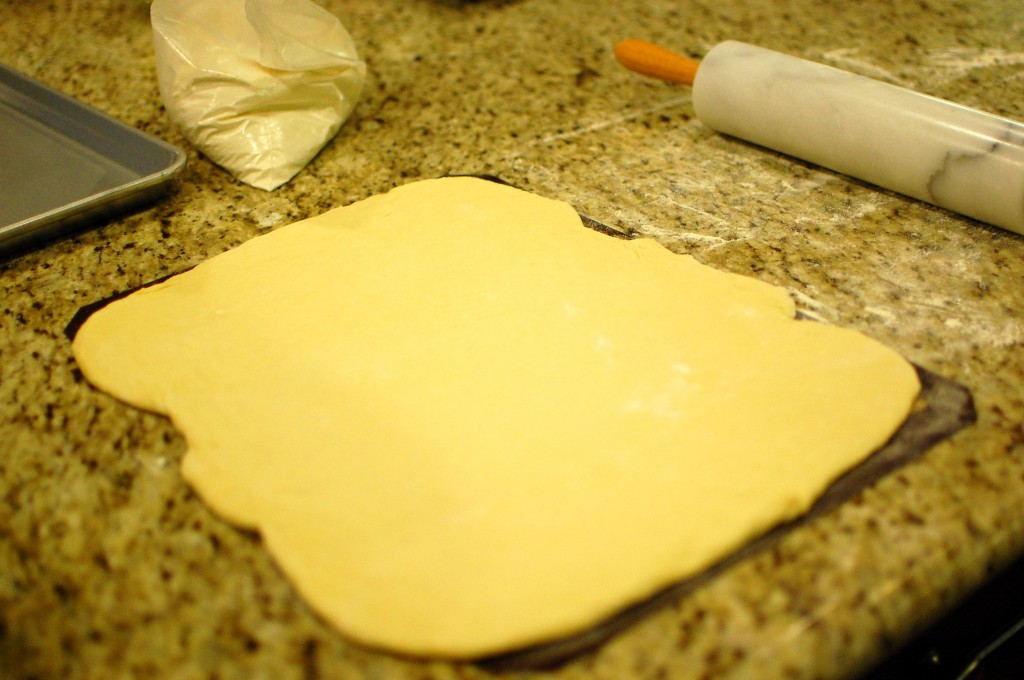 4.  Use a sharp knife to cut "strips" on the right and left side of the rectangle.  Leave the middle third uncut.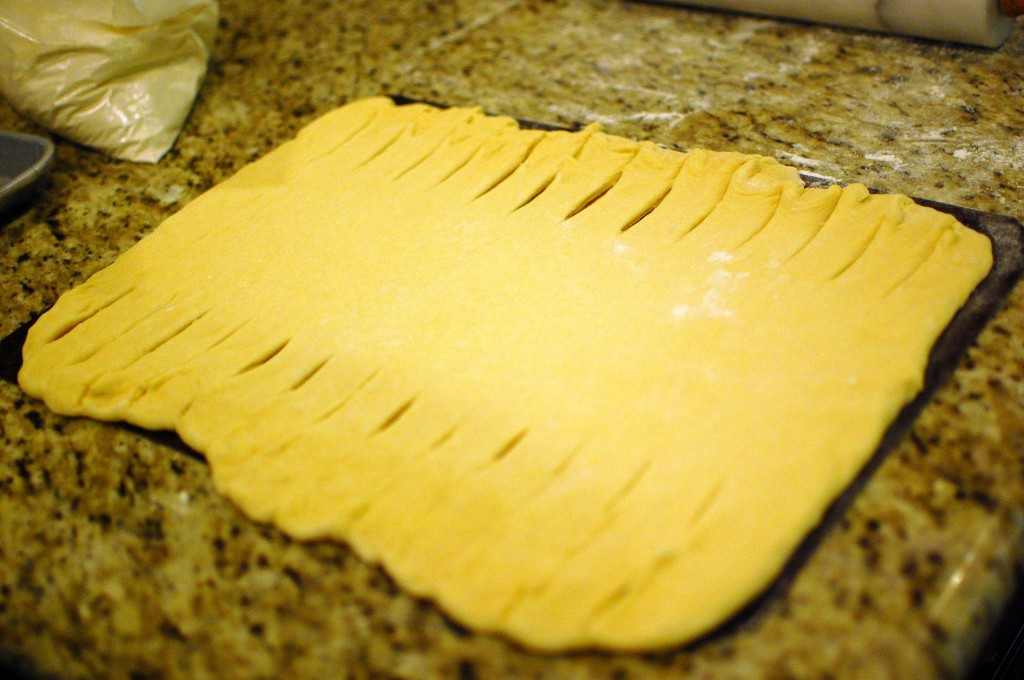 5.  Spread the pesto down the length of the middle (uncut area of bread dough).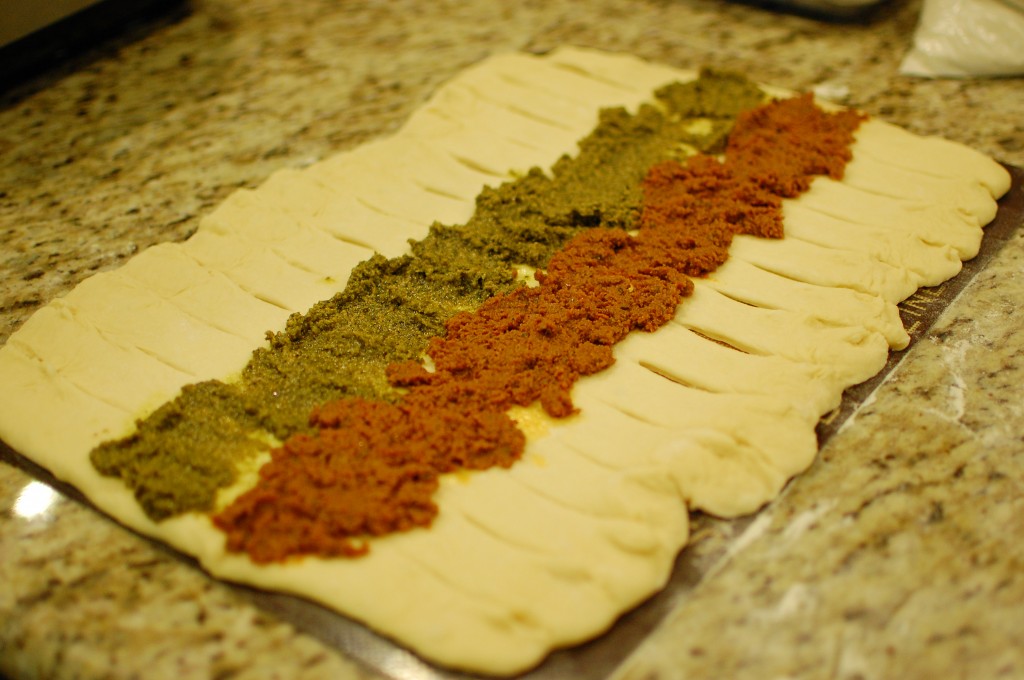 6.  Top the pesto with small slices of the mozzarella, then sprinkle with the parmesan cheese.  Sprinkle with about 1/2 tsp. of dried basil.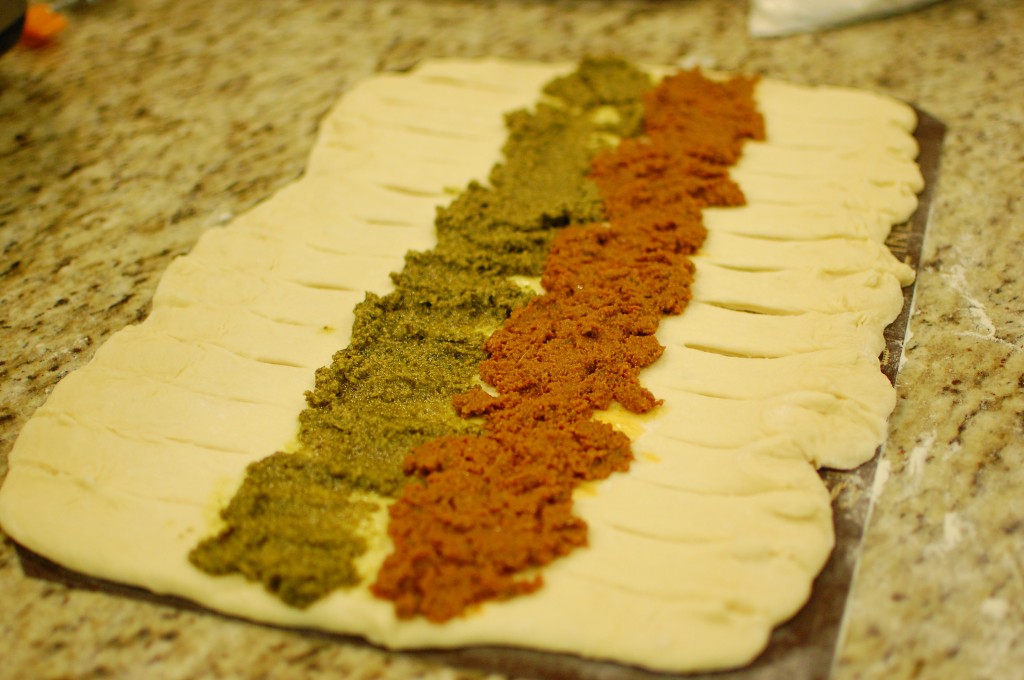 7.  Take the top two strips of dough, and overlap them over the cheese mixture.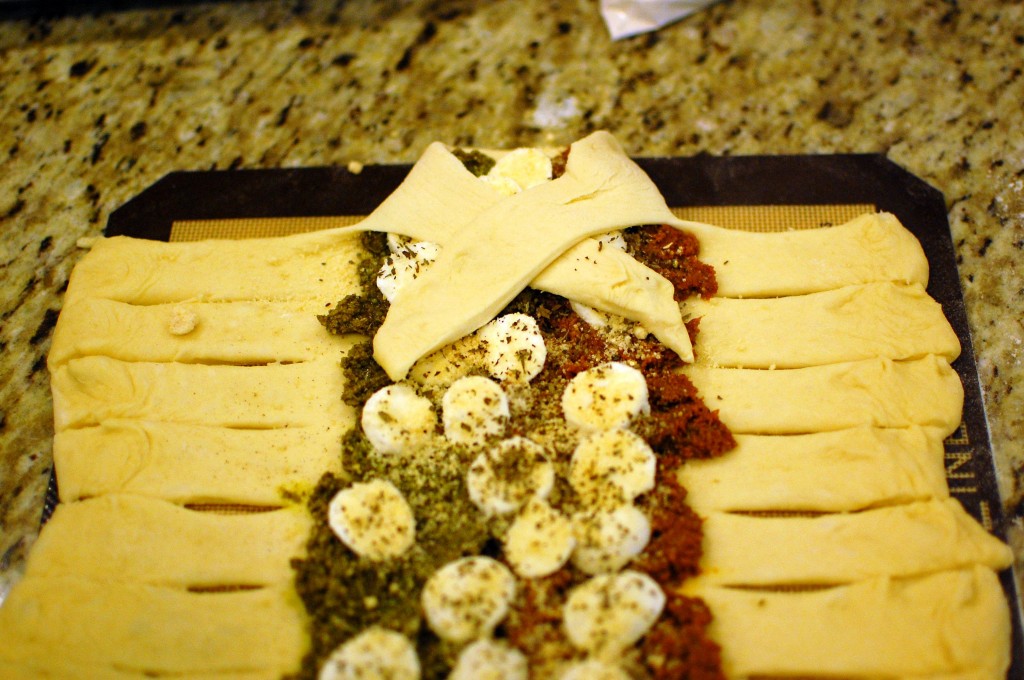 8.  Continue to "braid" the dough strips all the way down to the bottom.  Wrap the last few strips underneath the loaf.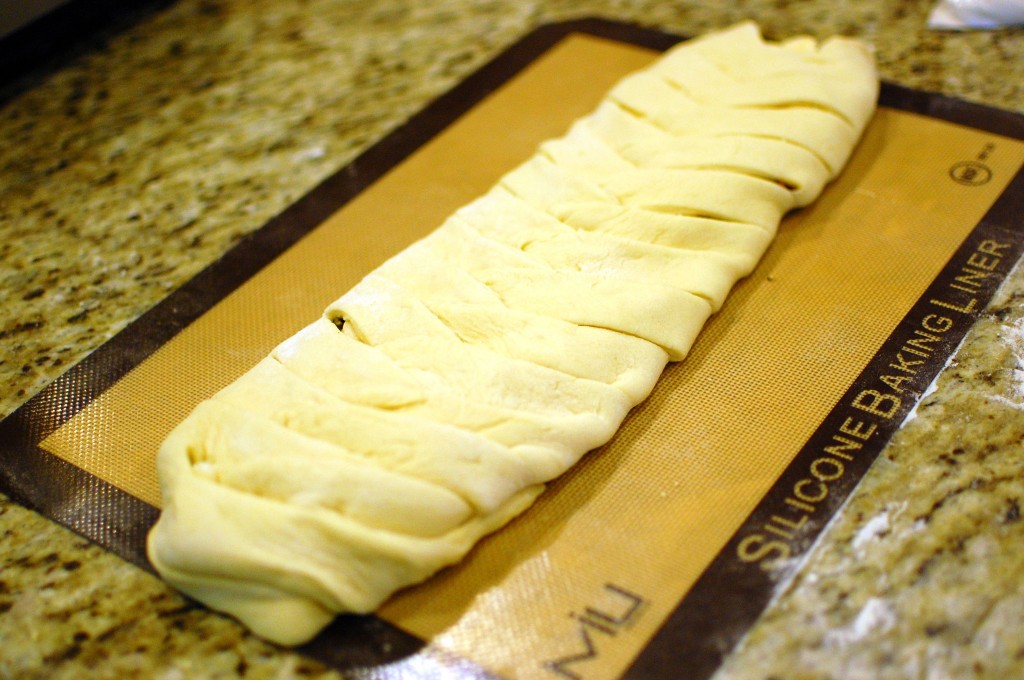 9.  Brush the top of the dough with the egg wash.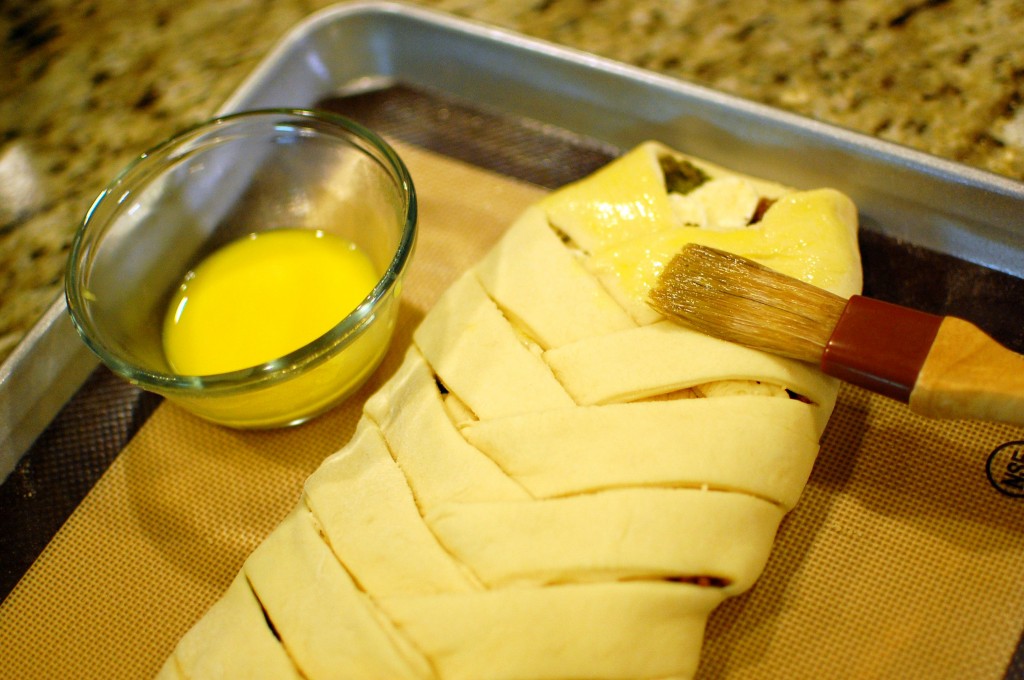 10.  Sprinkle the remaining basil, and a little bit of parmesan cheese over the top.  Bake at 335 degrees for 20 minutes.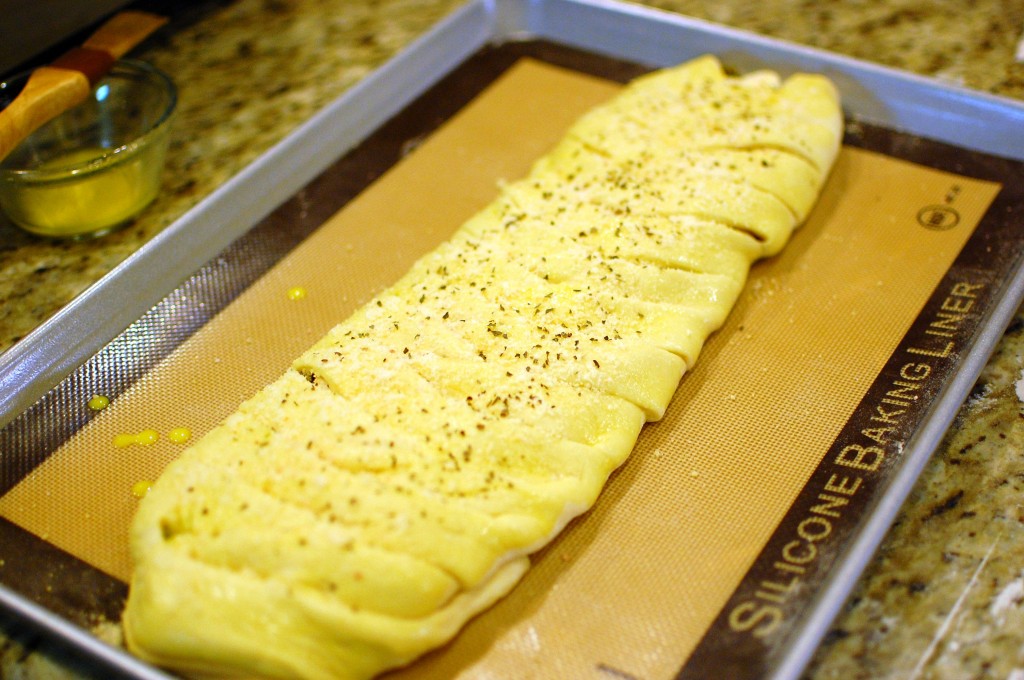 11.  Remove from the oven and cool for 10-15 minutes before slicing.