If you don't have a lot of time to make a cake from scratch, but want to have a soft and super-moist cake with a homemade flavor and texture – try my recipe for Pudding Cake!  It starts with a base of boxed cake mix with two secret ingredients: 1) a can of soda, and 2) a box of instant pudding mix.  You can vary the flavors – use any combination of boxed cake mix + instant pudding mix that you like.  The can of soda should be a non-competing flavor (clear seltzer water or 7-up is probably best).  The soda helps give the cake a light and fluffy texture, while the pudding gives added flavor and a very moist softness to the cake.  You will not be disappointed – the moistness of this cake plus the soft, light, and fluffy texture make it a hit every time!
Feel free to substitute different flavors of boxed cake mix and pudding mix in this recipe – you can make pretty much any flavor combination that sounds good to you.  In the past, I've made:
chocolate pudding cake (use devil's cake mix + box of chocolate pudding mix)

lemon pudding cake

(use yellow or lemon cake mix + box lemon pudding mix)
pistachio pudding cake (made with yellow or white cake mix + box pistachio pudding
Pistachio, though, is my favorite version!  This time, instead of using the old standby of lemon-lime soda, I decided to use plain seltzer water – I figured the cake is sweet enough (so it doesn't need any extra sugar) – which worked out great.  But I've never had a problem with 7-up or sprite in the past, and honestly there wasn't a big difference with the seltzer water.  Just use whichever you have on hand.  (Coke seems to go really well with the chocolate version of this cake, by the way!)
**UPDATE 28 July 2014:  If you are using the smaller 15.25 oz boxes of cake mix, then decrease the oil to just a little over 3/4 cup, instead of 1 full cup.  Your cake will be done closer to the 45-50 minute mark.**
Pistachio Pudding Cake:
1 box (18.5 oz) yellow or white cake mix
1 package (3.4 oz.) instant pistachio pudding mix
3 eggs
1 c. canola oil
1 can (12 oz.) 7-up, sprite, or seltzer water
Cream Cheese Glaze:
3 T. cream cheese (room temperature)
1 T. milk
1 c. powdered sugar
1 T. chopped pistachios (optional for topping)
1.  Preheat the oven to 350 degrees, and spray a bundt pan with non-stick baking spray (or grease + flour the bundt pan).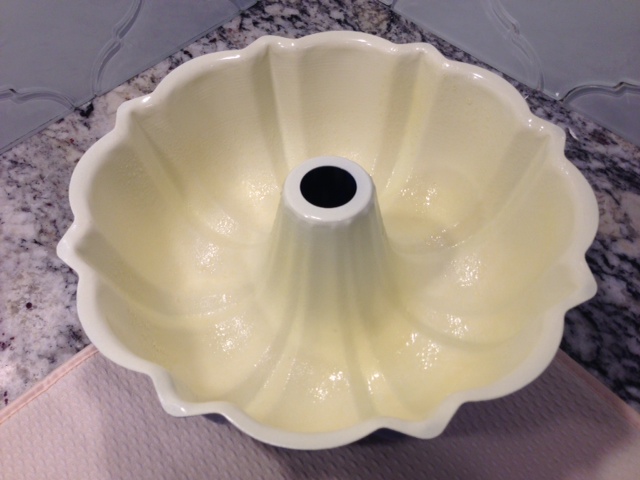 2.  Dump the cake mix, pudding mix, eggs, and canola oil into a large bowl.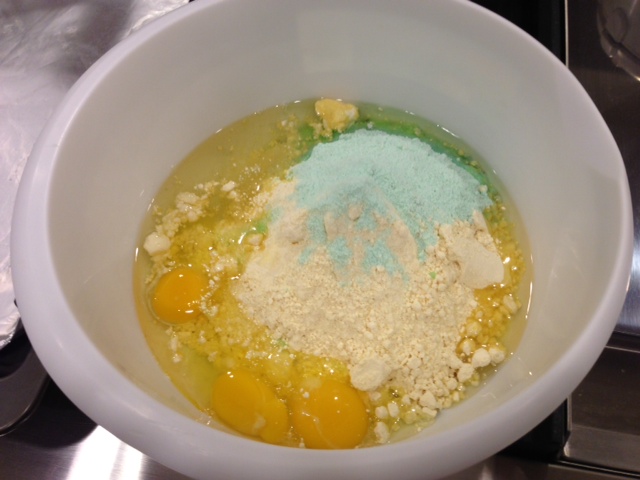 3.  Add the soda, and mix until thoroughly combined.  (You can do this by hand, or with an electric mixer – just make sure you break up any lumps.)  Your batter will be somewhat thinner and more watery compared to regular cake batter.  Also, because the CO2 in the soda will go flat – mix up the batter right before baking (don't let the batter sit  around any longer than 5 minutes before baking.)
4.  Pour the batter into the prepared pan.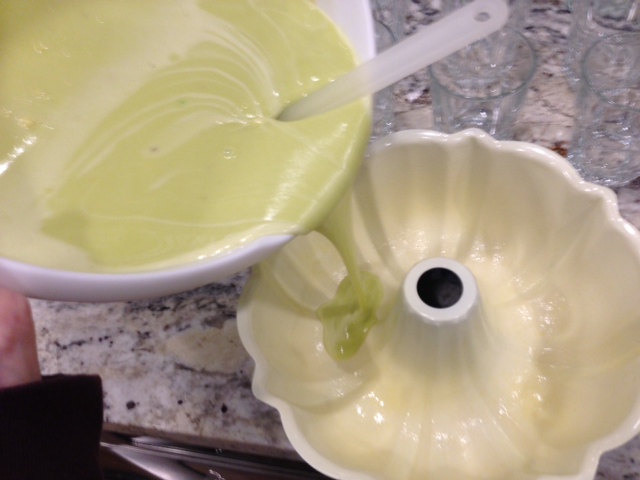 5.  Bake in the preheated oven for 50 -55 minutes.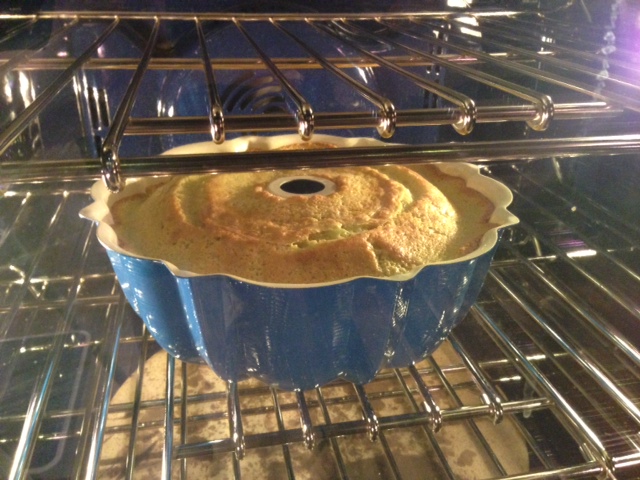 6.  Remove from the pan, and allow to cool for about 5-10 minutes.  If you notice that the cake shrinks back somewhat while cooling – don't panic – this is normal!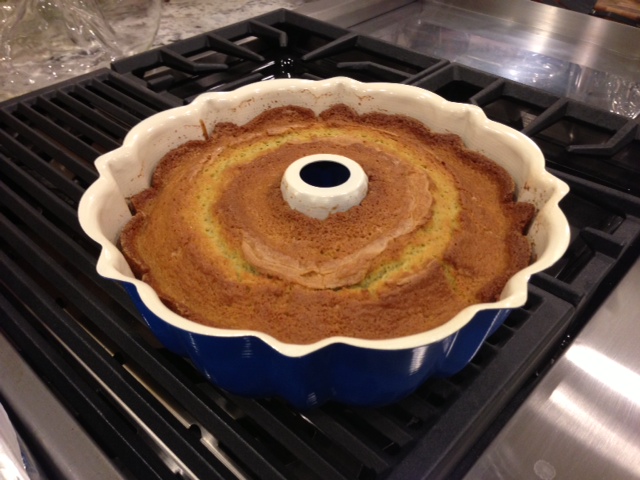 7.  Once the pan is cool enough to handle, flip the cake onto a plate, and allow to completely cool.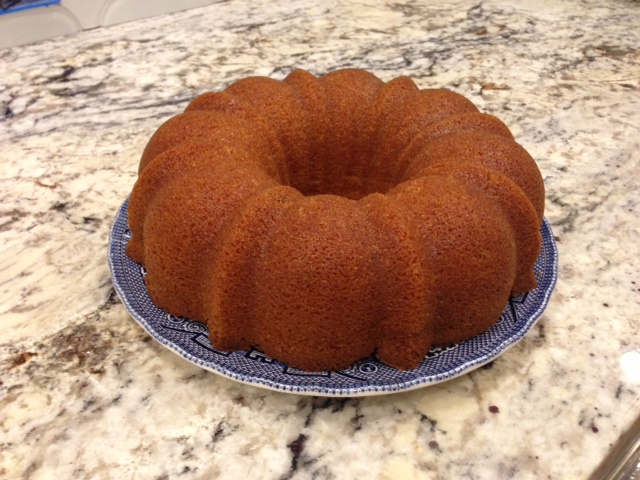 8.  Meanwhile, combine the cream cheese, milk, and powdered sugar to make the glaze – mix until completely smooth.  Cover with plastic wrap until the cake is cool.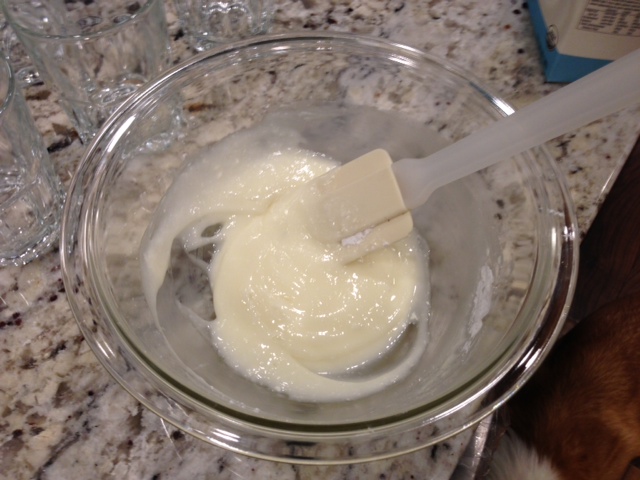 9.  Once the cake is cool, transfer the glaze into a ziplock bag.  Cut off a small section of the corner, and drizzle the glaze all over the cake (using back and forth motions).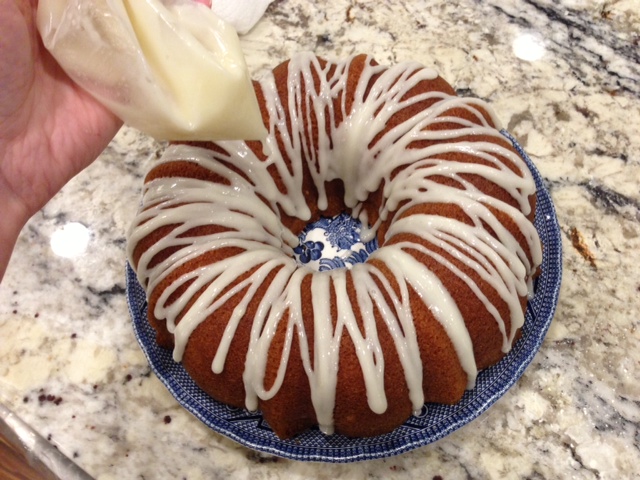 10.  Top the glazed cake with chopped pistachio nuts for decoration (optional).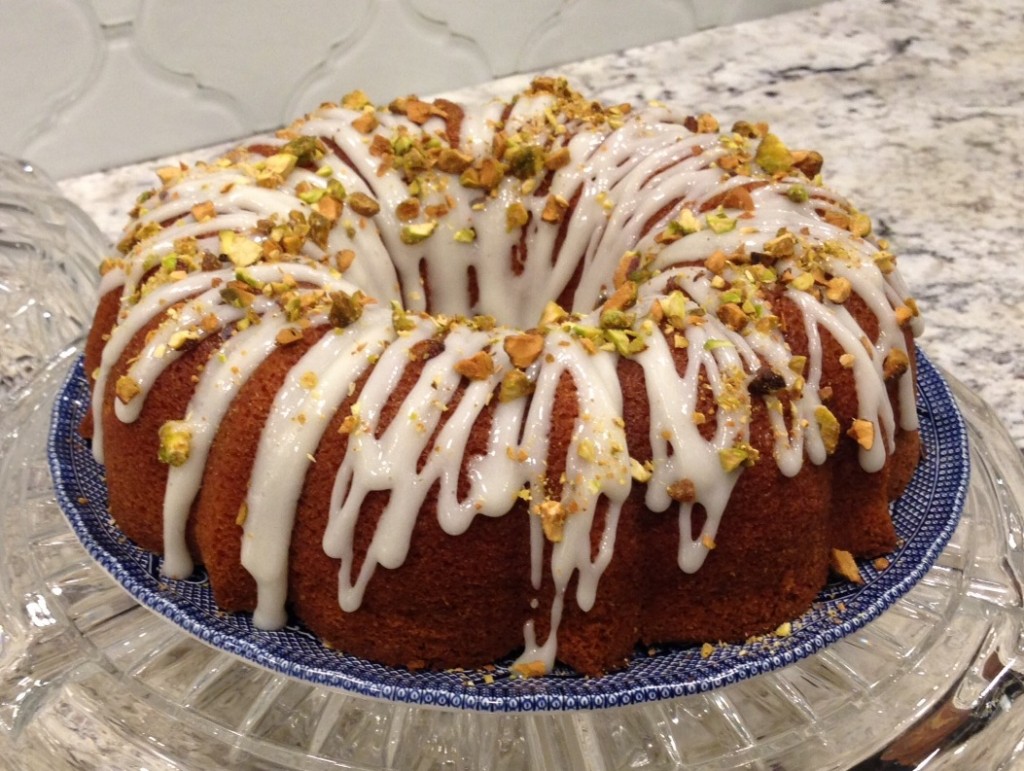 11.  Serve and enjoy!