This awesome lemon chiffon pie was introduced to me by an acquaintance in Canada, a fabulous woman named Dolly.  It's so simple and easy to make – and tastes so light and refreshing.  It's the perfect sweet and tart summer-time pie!
I used about 7 small organic lemons (or you could use about 4-5 regular sized lemons) to get 1/2 c. lemon juice.  Not being one to waste the awesome lemon flavor that comes from the zest – I zested all of the lemons, and used half for decorating the top, and the other half I folded into the lemon chiffon cream.
I can't wait to make this pie again!
Dolly's Lemon Raspberry Chiffon Pie: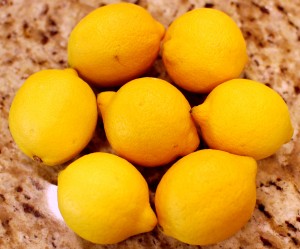 1 baked pie shell
14 oz. can sweetened condensed milk
1/2 c. fresh squeezed lemon juice
1 c. heavy whipping cream
1 c. raspberries
1 T. cornstarch
3 T. water
lemon zest, for garnish
1.  Use your favorite Pie Crust recipe to make a baked 9″ pie shell.  (You can try my
Pate Sucree recipe
… just cut the recipe in half to make one 9″ pie shell.  Flute the edges, and prick all over with a fork to prevent bubbles from forming.  Bake at about 435 degrees for about 10-12 minutes until golden brown.)
2.  Zest and juice the lemons.  Reserve the zest to decorate the top of the pie (I mixed in about half of the zest into the cream mixture, just for some added lemon flavor).  Mix the lemon juice with the sweetened condensed milk.  Set aside and refrigerate.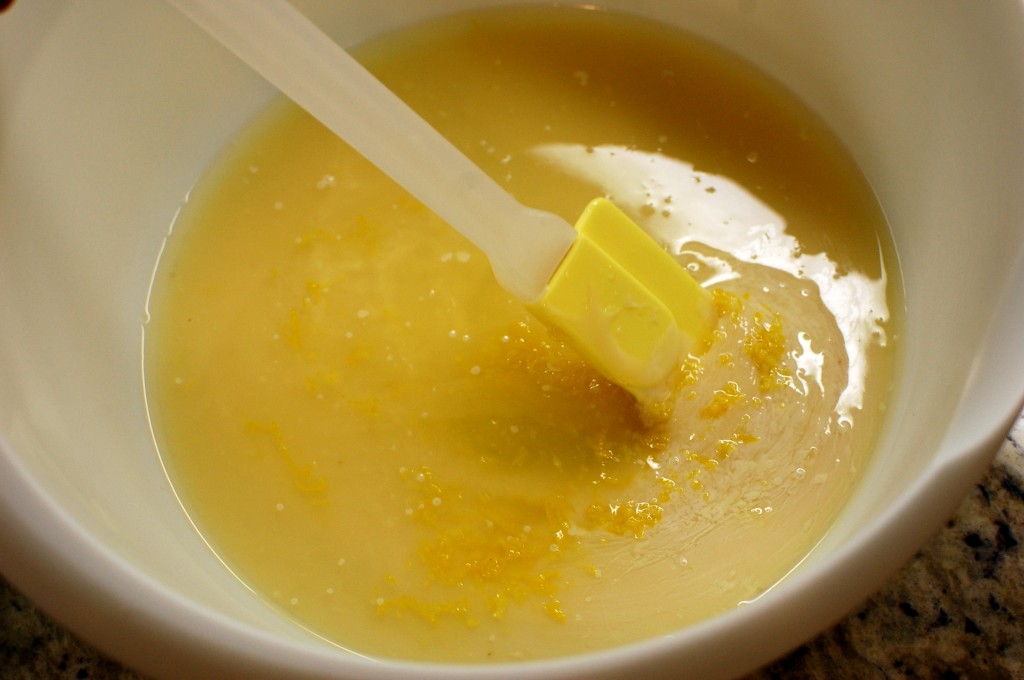 3.  In a small saucepan, mash the raspberries, cornstarch, and water.  Cook on medium low heat for a few minutes until nice and thick, and the cornstarch taste has cooked out.  Set aside to cool completely.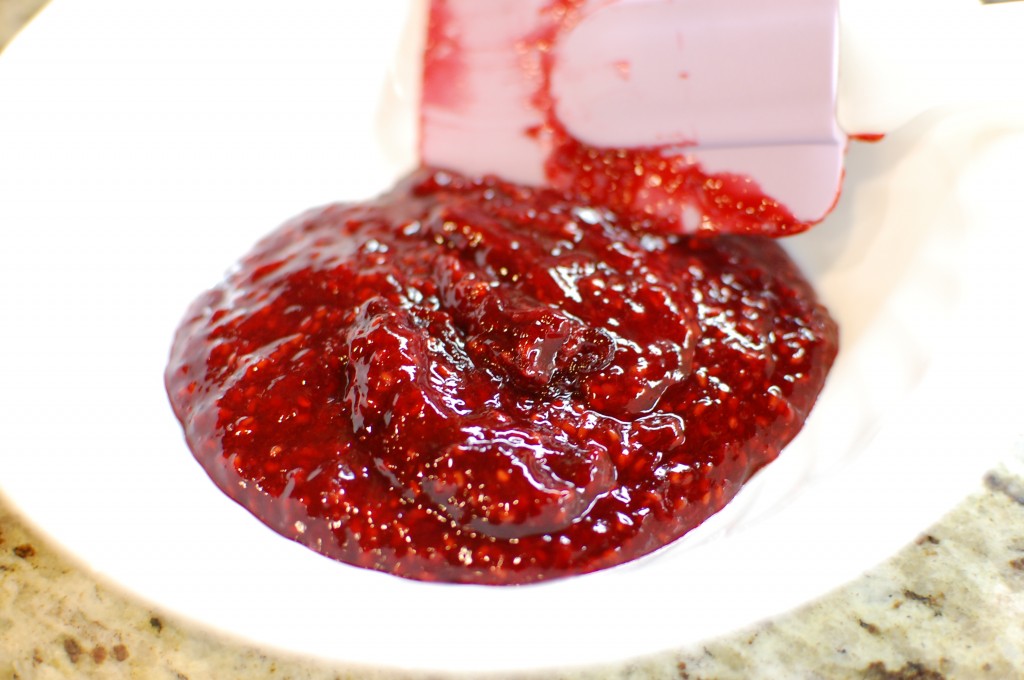 4.  When the pie crust is cool, whip the heavy cream.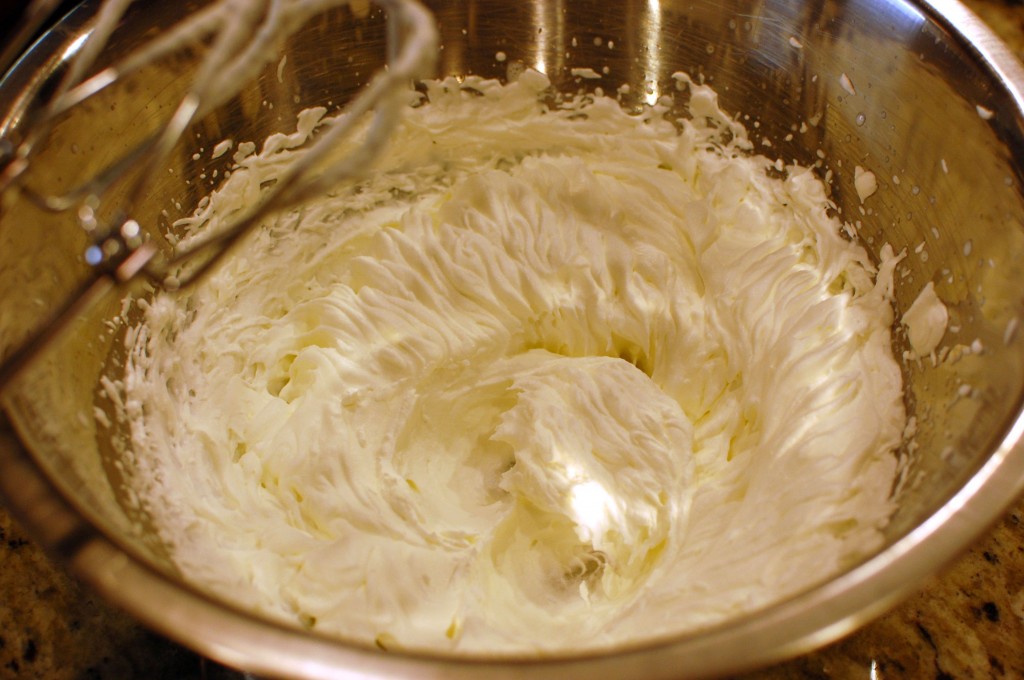 5.  Fold the whipped cream into the chilled lemon mixture.  Spoon a thin layer of the lemon chiffon into the bottom of the pie shell.  Spread the thickened raspberry over the layer of lemon chiffon.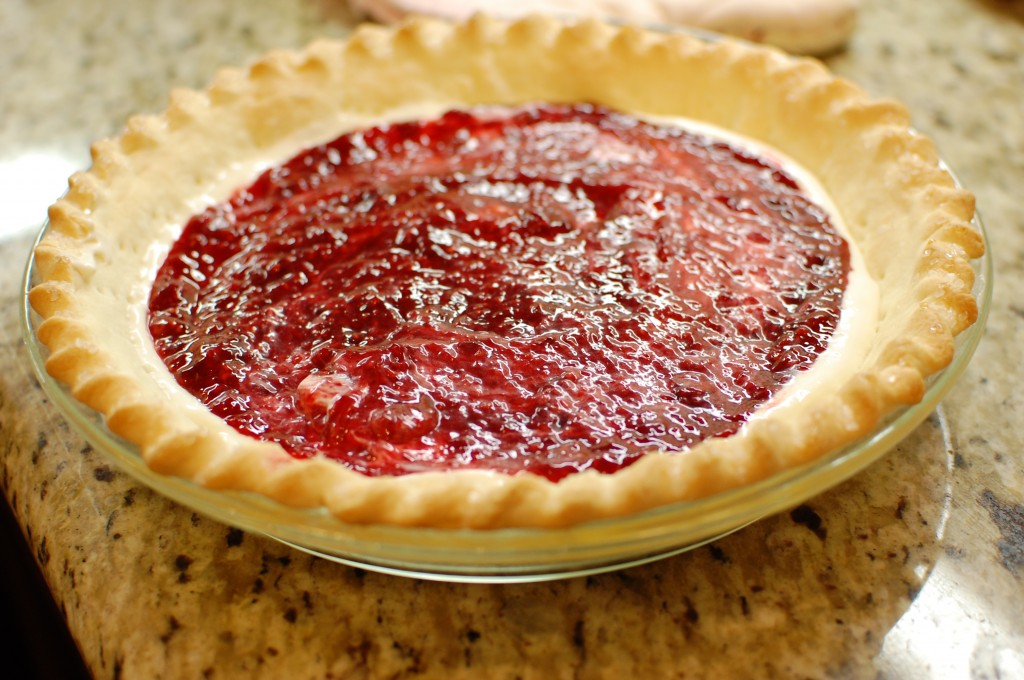 6.  Top the raspberry layer with the remaining lemon chiffon and garnish with the reserved lemon zest.  Chill for several hours before slicing.