What do "Melon Pan" (from Japan) and "Pineapple Bun" 菠蘿包 (from China) have in common?  Well, for starters, neither contain any fruit – there is traditionally no melon in Melon Pan, and no pineapple in Pineapple Bun.  Rather, each bun is named for the fruit based on appearance alone – the final baked bun is said to resemble the rind of the fruit.  Both Melon Pan and Pineapple Bun are made from a soft milk bread dough, and are covered with a crunchy cookie like crust.  They really are the same thing.  I know, everyone says they are different… but if you study the recipes – they are virtually identical.
Soft and fluffy milk bread buns… covered with a sweet crunchy cookie crust… yum!  These are a perfect treat to serve with tea – they also make a wonderful light breakfast served with coffee.
The tricky part of making pineapple buns (or melon pan) is getting the cookie dough wrapped around the ball of bread dough.  The cookie dough is really soft and sticky – so when you roll it thin, it's almost impossible to pick up and use to wrap the bread dough.  Plastic wrap is the key!  Basically, you roll the cookie dough out between two oiled pieces of plastic wrap, then remove the top piece of plastic, and use the bottom piece to help you wrap the thin cookie layer around the bread dough.  Flip it over (seam side down) directly onto the baking sheet, then slowly (and carefully) pull the sheet of plastic wrap off of the cookie dough.  Voila!
Milk Bread Dough:
2 1/2 c. bread flour
1/2 c. milk
1 egg
4 T. sugar
3 T. unsalted butter
1/2 tsp. salt
1/2 c. tang zhong (water roux)
2 tsp. active dry yeast
Tang Zhong (water roux):
1/3 c. bread flour
1 c. water
Cookie Layer:
1/2 c. unsalted butter
1/2 c. sugar
1 egg
1/2 tsp. salt
1 tsp. vanilla
1 c. flour
1/2 tsp. baking powder
Egg Wash:
1.  Make the tang zhong and the bread dough.  (See my post on Japanese Milk Bread for detailed instructions.)  For the tangzhong, whisk the flour and water in a sauce pan over medium heat until thick and swirl lines appear.  Cool, then add with the remaining dough ingredients into a bread machine – set the bread machine to make "basic dough".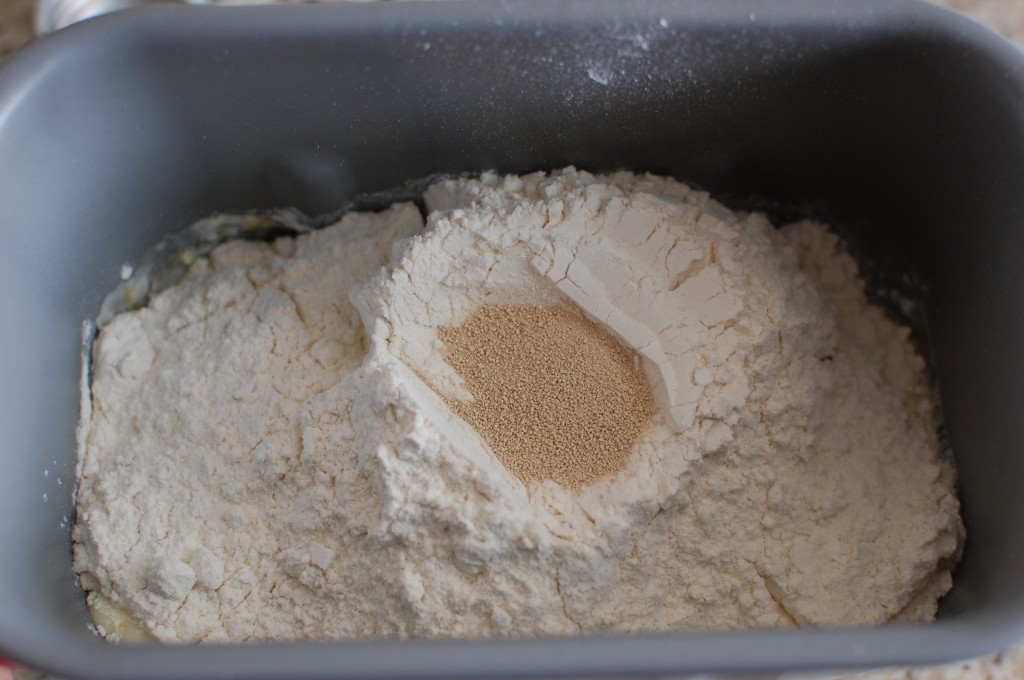 2.  Once the dough has risen, divide into 12 balls and allow to sit (covered) for about 1 hour to rise.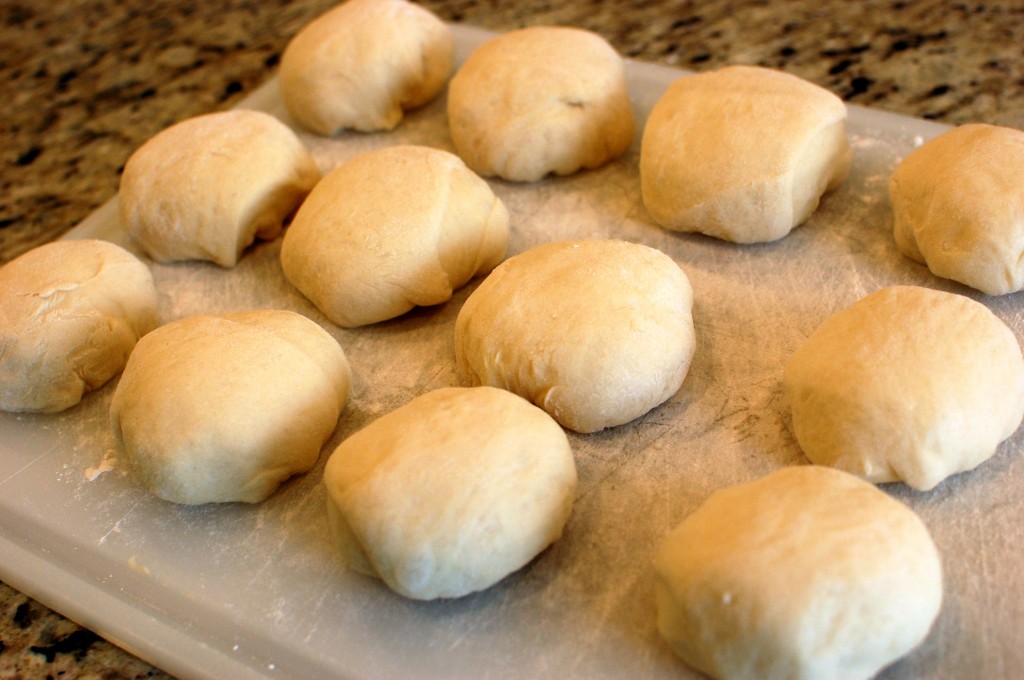 3.  Meanwhile, make the cookie layer.  Put all ingredients in the work bowl of a food processor, and pulse until combined.  Refrigerate for 30 minutes.  You want to make sure the cookie dough is as cold as possible – if it is too warm when rolling, it will be much harder to work with.
4.  Preheat the oven to 350 degrees.  Divide the cookie dough into 12 pieces, and roll out between 2 layers of plastic wrap into a 5 inch circle.  (It helps if you put a drop or two of cooking oil on the plastic wrap and use your fingers to spread it over the surface – this keeps the cookie dough from sticking to the wrap.)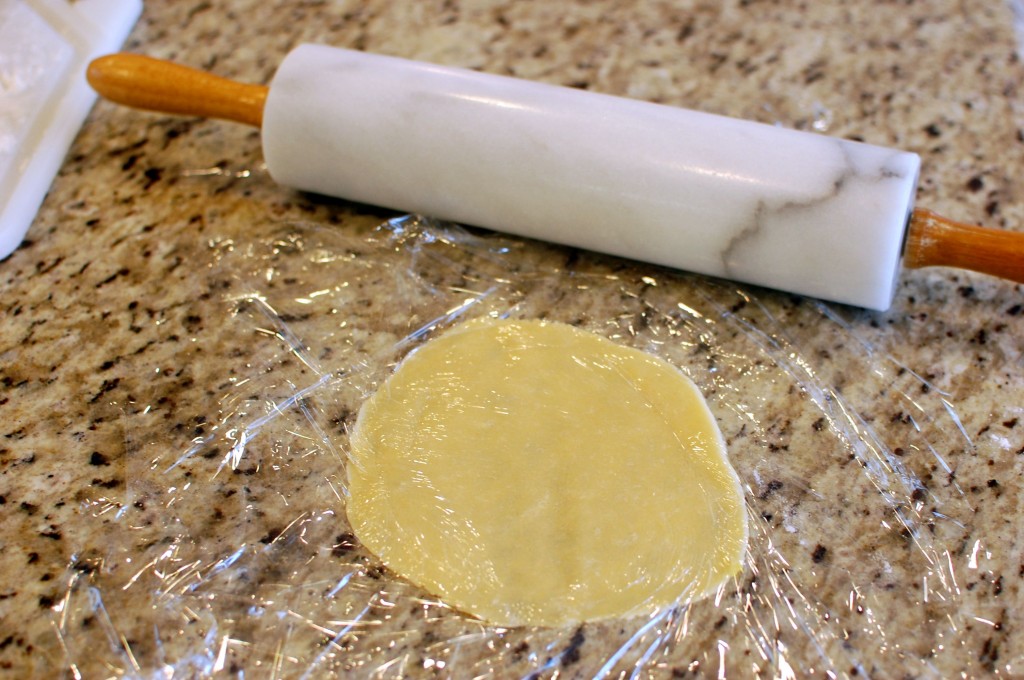 5.  Remove the top layer of plastic wrap, and set a ball of dough on top.  Use the bottom piece of plastic wrap to help you wrap the cookie dough layer around the bun.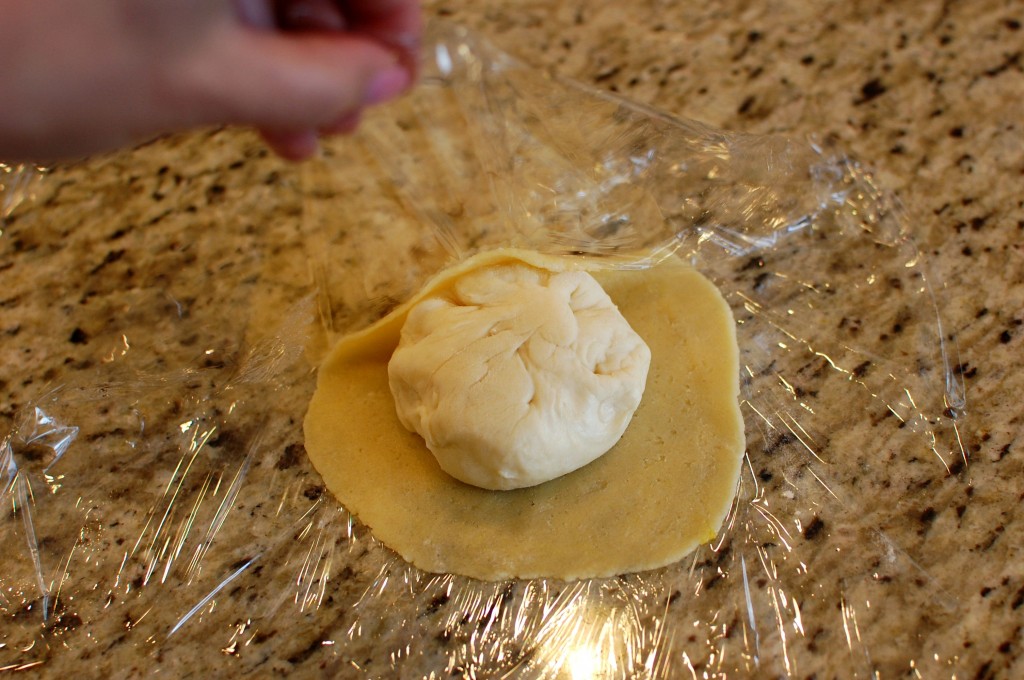 6.  Set the cookie wrapped buns seam side down on a silicone lined baking sheet.  Pull the plastic wrap off carefully.  Brush with egg wash, and score with a cross-hatch (grid) pattern with a sharp knife.  Sprinkle with large crystal decorating sugar or regular sugar (optional).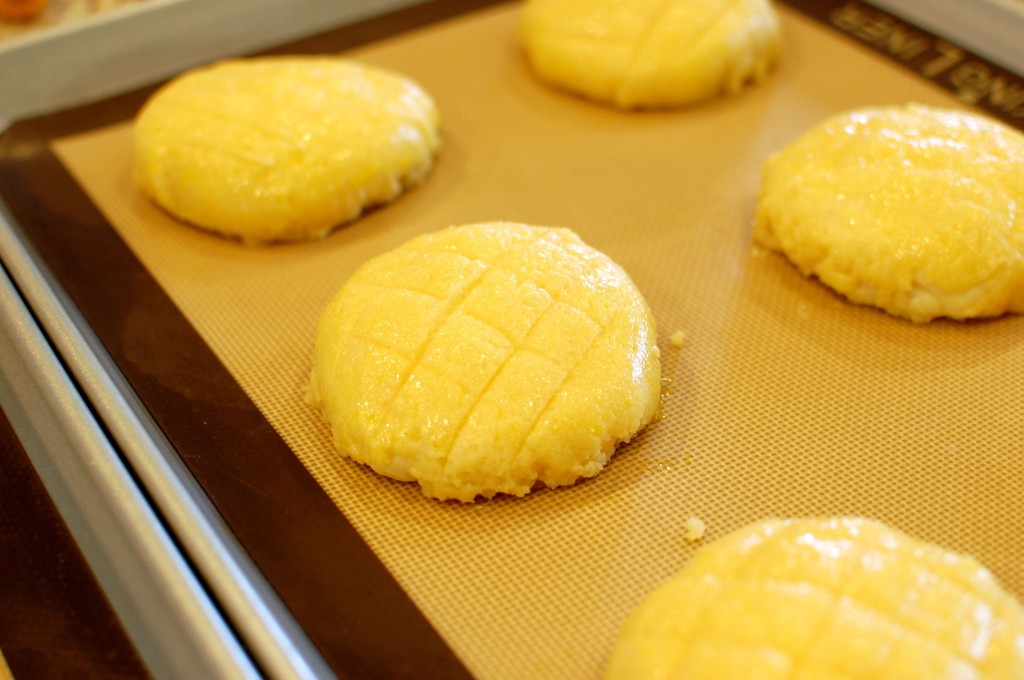 7.  Bake at 350 degrees for 15 minutes.  Set aside to cool on a wire rack before serving.