Hawaiian cornbread is not your typical American style cornbread – this one is sweeter, fluffier, and lighter in texture than the dense bread we think of as "cornbread".   It's sort of a cross between a cake and regular cornbread.  I love the texture and sweetness – it's perfect served with a bowl of chili or hearty soup, or with barbecue.
You can use regular Bisquick – I sometimes use the new "Heart Smart Bisquick" – but even generic baking mix is fine.  If you don't have Bisquick on hand, you can use a substitute recipe which calls for flour, baking powder, salt, and shortening.
For a more traditional twist, you can substitute the milk with coconut milk.  I prefer the lightness you get with regular (cow's) milk, but coconut milk does give a wonderful rich flavor to this bread.
Hawaiian Cornbread:
1 1/2 c. Bisquick (or generic baking mix)
1/4 c. cornmeal
1/2 c. sugar
1/2 tsp. salt
1 tsp. baking powder
2 eggs
1/2 c. milk (or coconut milk)
1/2 c. unsalted butter, melted
1/2 T. canola oil (to grease the pan)
1.  Preheat oven to 350 degrees.  Put a 10″ cast iron skillet into the oven – greased with the 1/2 T. canola oil.  Allow the pan to heat up while making the cornbread batter.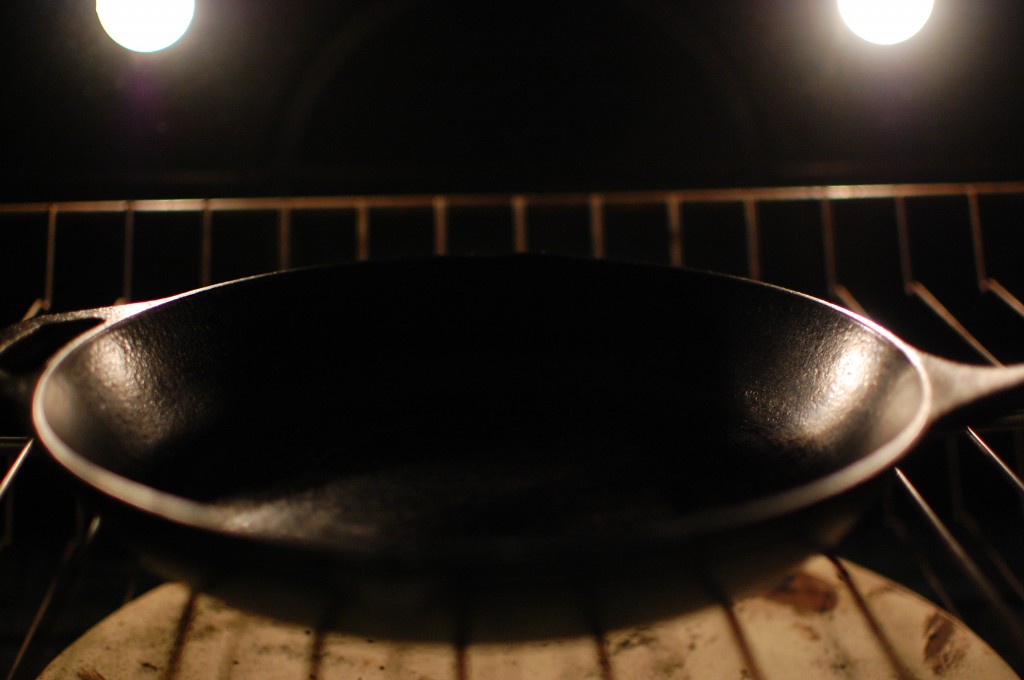 2.  Sift the Bisquick, cornmeal, sugar, salt, and baking powder in a bowl.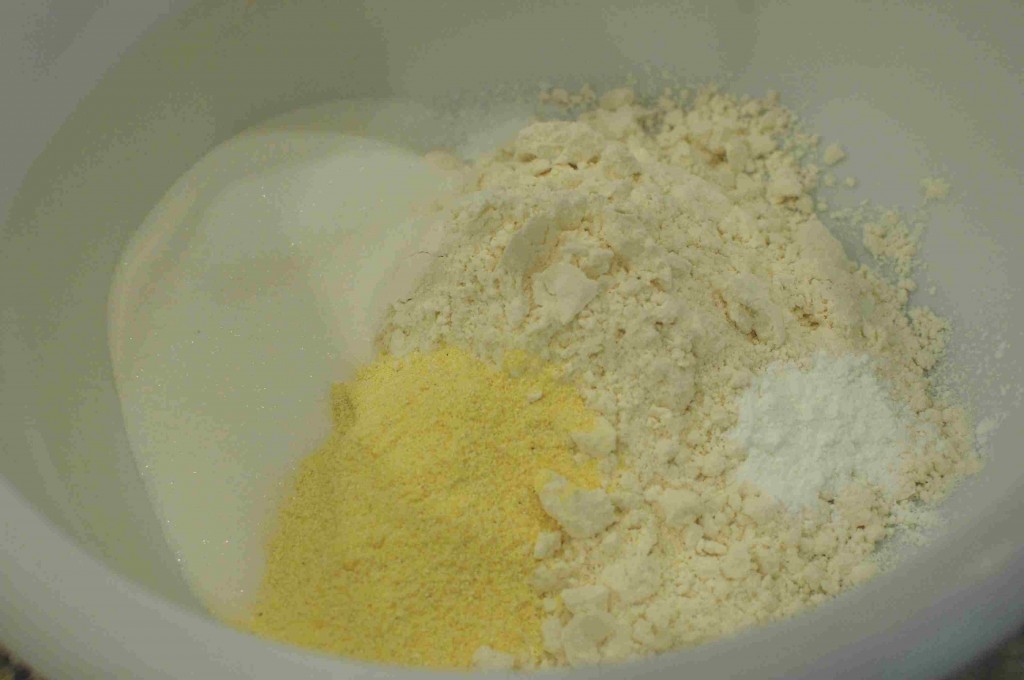 3.  Beat the eggs into the milk, and add to the bowl along with the melted butter.  Stir until just combined (do not over-mix).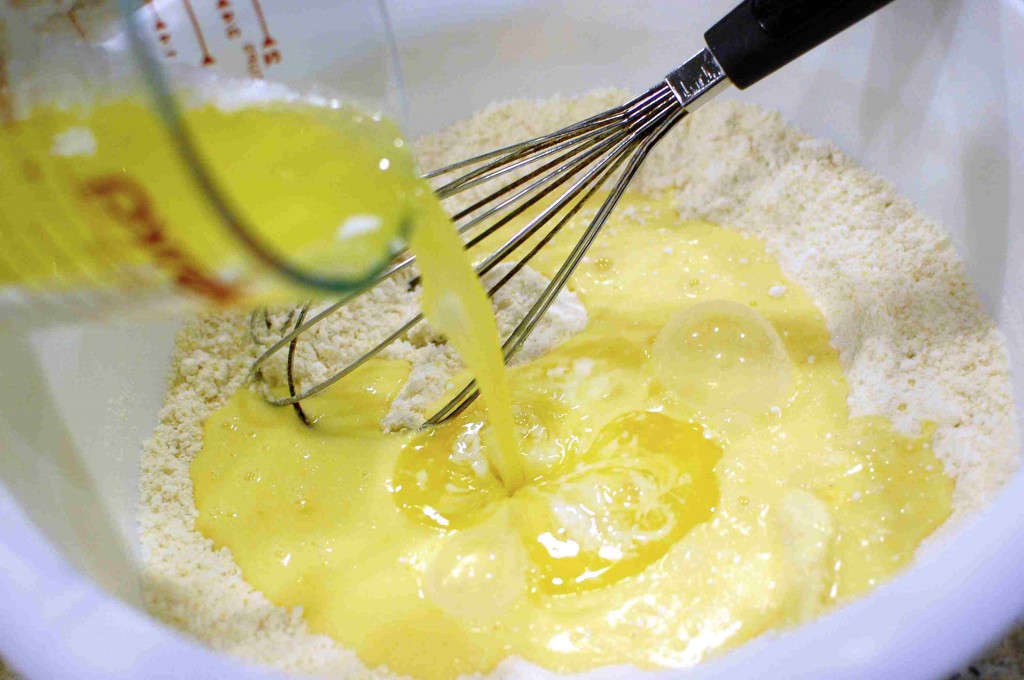 4.  Pour the batter into the hot skillet.
5.  Bake at 350 degrees for 20-25 minutes (or until done and the top is golden brown).  You do not have to use a cast iron skillet – a 9″ cake pan will work fine – but I like the golden crust you get when using a heated cast iron skillet.