Sangria is an alcoholic beverage originating  from Spain or Portugal, made by mixing wine with fruits, sweeteners, and a dash of brandy.  It is often served like a "punch" at social gatherings, and most often in the summer time over ice – when fruits are ripe, and people feel like drinking something sweet and cold.  I like to serve Sangria alongside a charcuterie plate of various cured meats and cheeses for an easy first course or light "happy hour" meal.
I prefer not to add brandy to my version of sangria because I feel there really isn't any need to kick up the alcohol content… and I prefer the flavors of the fruit to stand out in the drink.  You can use any types of fruits that you want… most citrus fruits, berries, peaches, apples, pears… whatever you think will pair well with the wine.
As far as the wine goes, you can go with red or white.  Traditional sangria is made from red wine – but don't waste money.  Save the good wine for drinking unadulterated, and choose a cheaper bottle of wine for making your sangria!  The best sangria that I made came from a $5 bottle of Spanish wine (Condesa de sarabella garnacha 2007) that I picked up at Trader Joe's (I haven't seen it again since then)… but any fruity red wine will do.  This time around, I used an $2.99 bottle of Tempranillo (La Finca Tempranillo 2013) from Argentina, which turned out really nice as well.
You can use this same basic technique to make any flavor of sangria.  Another popular variation of red sangria, is to make a white peach or mango sangria using a fruity white wine (Sauvignon blanc, Riesling, Pinot Grigio, or Gewerztraminer) paired with fresh sliced peaches or mango.  To make white peach sangria, use the same technique below to combine 1 bottle white wine, 1/2 c. sugar, 1 c. peach nectar/juice, and 1 chopped fresh peach.  For the mango version, use mango nectar/juice instead, and 1 chopped fresh mango.  (You can also add a few sprigs of thyme or basil to turn white sangria into a more gourmet beverage.)
Mika's Basic Red Sangria:
750 mL bottle of inexpensive red wine
3 navel oranges
3 limes
1/2 c. sugar
1.  Cut the oranges and limes in half.  Reserve 1/2 of an orange, and 1/2 of a lime.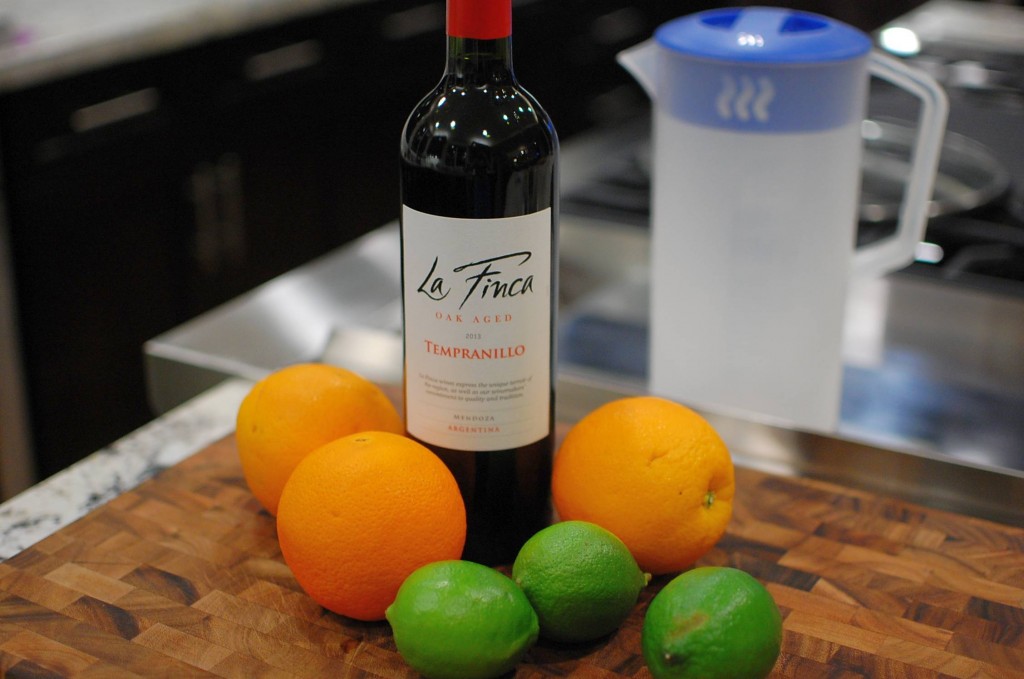 2.  Using a handheld juicer, juice the remaining orange and lime halves into a pitcher.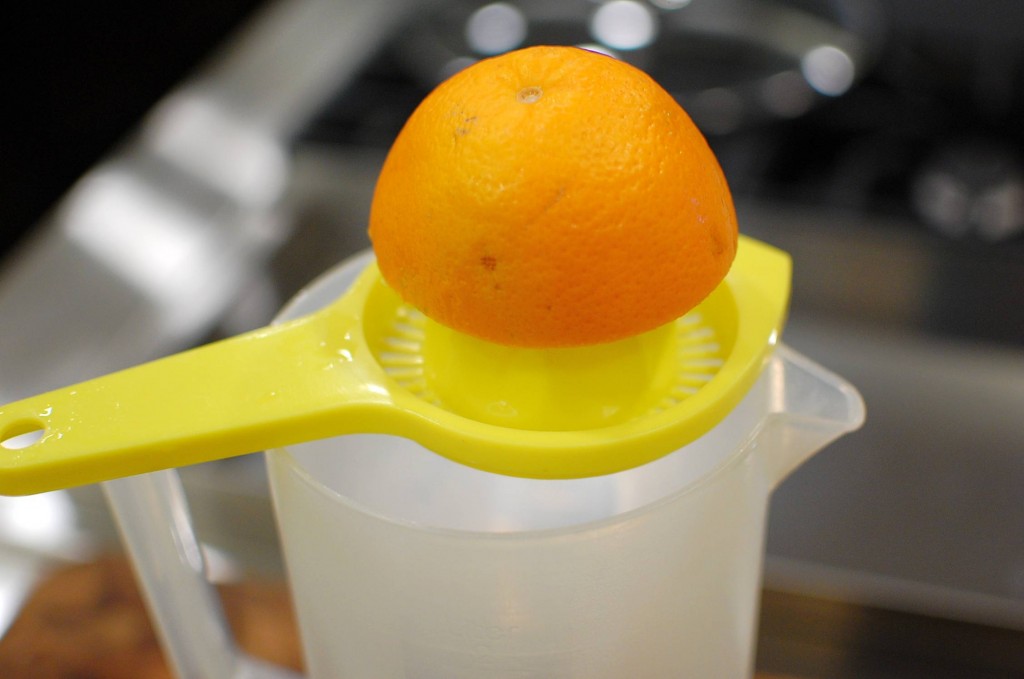 3.  Add the sugar, then mix/dissolve the sugar into the citrus juice.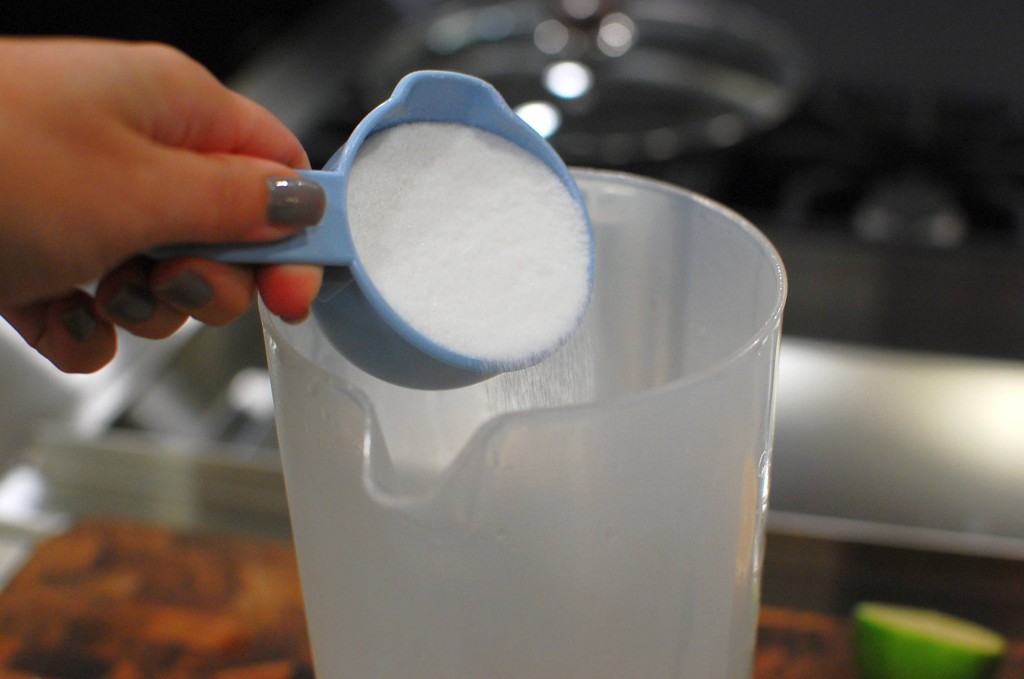 4.  Cut the leftover half an orange and half a lime into small chunks/slices.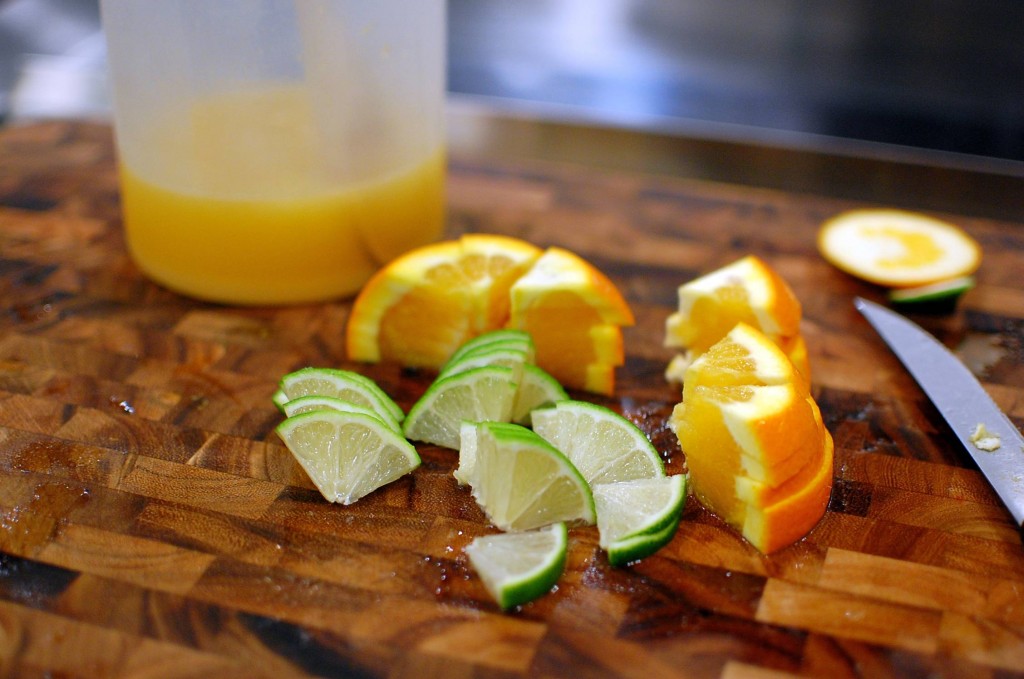 5.  Pour the wine into the juice mixture (you can do this up to 8 hours in advance).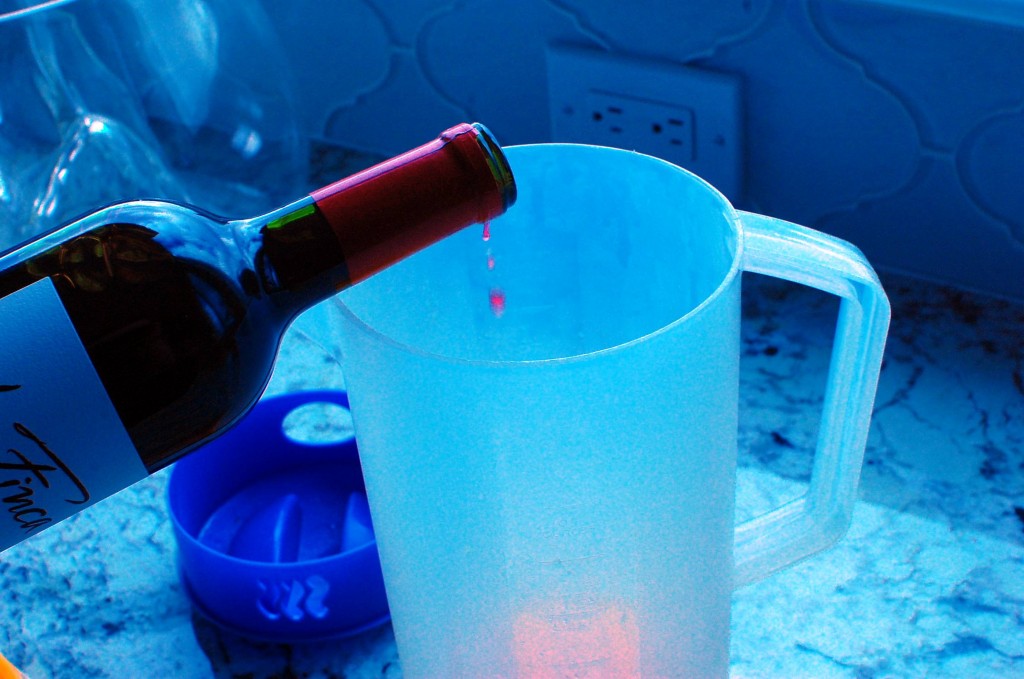 6.  Add the cut fruit to the wine mixture and stir.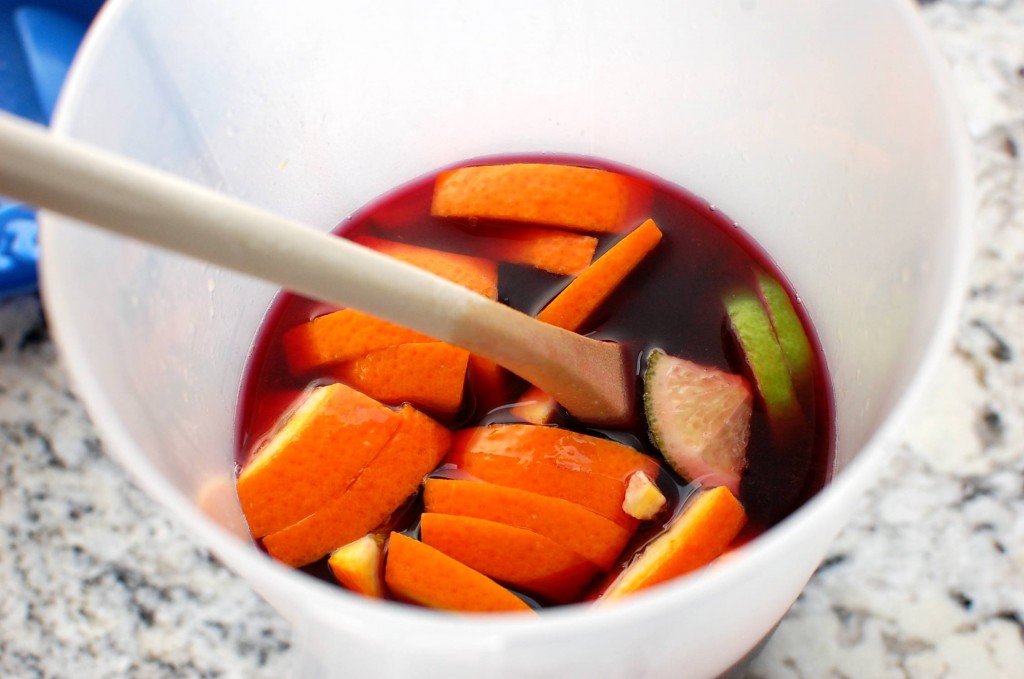 7.  Allow the mixture to sit for at least an hour (refrigerated) to let the flavors meld together.  Pour into a decorative pitcher (if desired) and serve the sangria over ice.