There is a small restaurant chain here in San Diego called "Swami's Cafe."  We've been going there a lot lately, as I've become addicted to their "Forked Avocado & Herbs on Toast" and their "Acai Smoothie Bowl".  Their food is so unique – fresh and healthy – but really tasty and flavorful.  If you ever come to San Diego – definitely check them out for breakfast!
Today, I had a huge craving for Swami's forked avocado & herbs on toast… but with so many things going on… no time to go to a restaurant.  In any case, this dish is so easy to make at home because the ingredients are so simple.  Having fresh ripe tomatoes is key in making the flavor of this tartine (open faced sandwich) stand out.
Now that tomato season is upon us, my two small potted tomato plants have finally started producing fruit!  Yesterday, I picked the year's first tomato!  Home grown tomatoes are always the best – sweet and juicy, full of flavor.  But if you don't have a home garden or access to a farmer's market… try the Kumato tomato!  At the market today, I found this new variety of tomato for sale – a Spanish hybrid called the "Kumato".  Wow.  I'm so happy that I found a tomato that I can buy at the market that tastes just as good as my home-garden tomatoes!  The kumato is sweet and juicy, and full of flavor – soooo good!
I make my home version a little bit different than the Swami's version (theirs is served unsalted, on top of sliced sourdough toast) – I like to use a fresh sliced baguette instead of regular sliced bread.  Also, I use good quality olive oil, and good quality sea salt to make the simple flavors of the produce stand out.
Avocado Tomato & Basil Tartine
1/3 French baguette
2 small ripe tomatoes
1/2 ripe Haas avocado
4-5 basil leaves, chiffonade
1/2 T. extra virgin olive oil
sea salt, to taste
1.  Slice the baguette into 5-6 slices, slightly diagonal.  (Toast the slices, if desired.)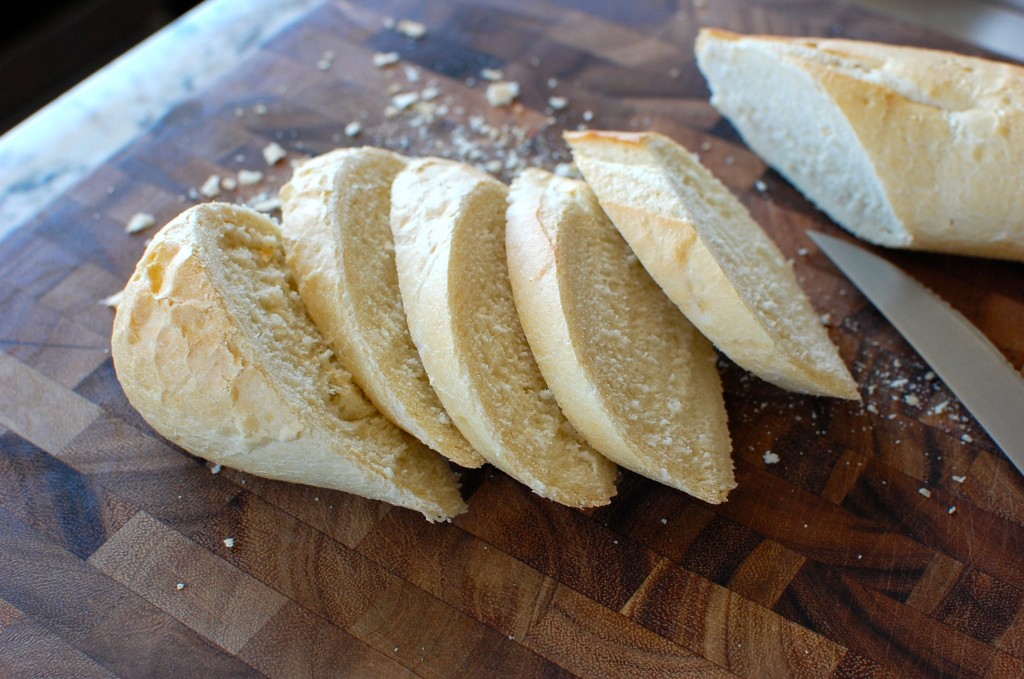 2.  Place avocado slices on the baguette pieces, then mash lightly with  a fork.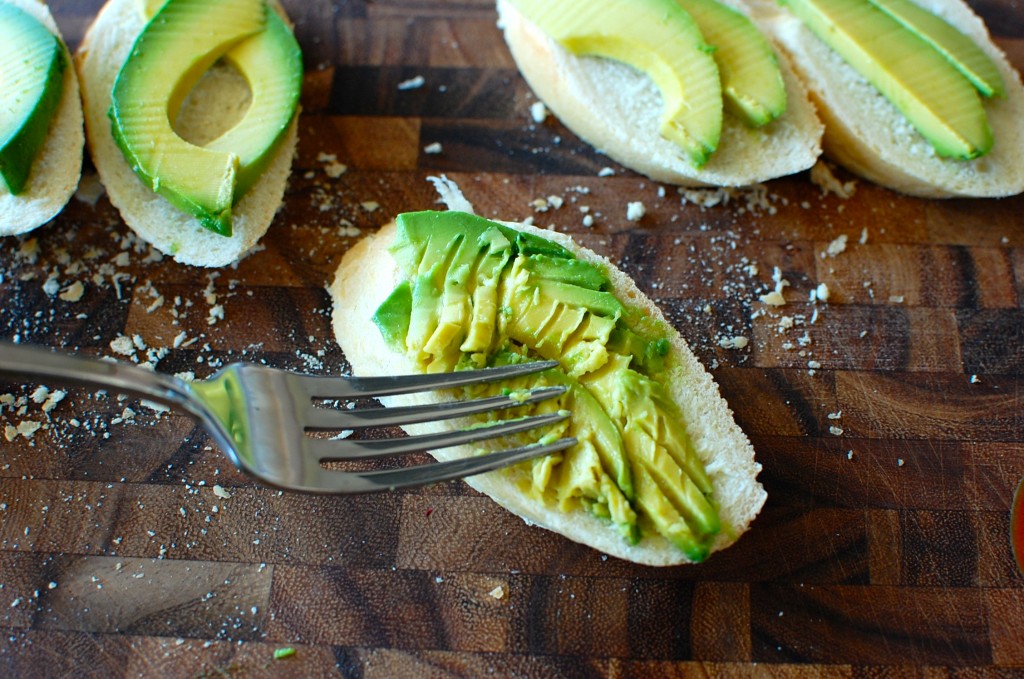 3.  Sprinkle the top of the avocado with a little bit of the salt.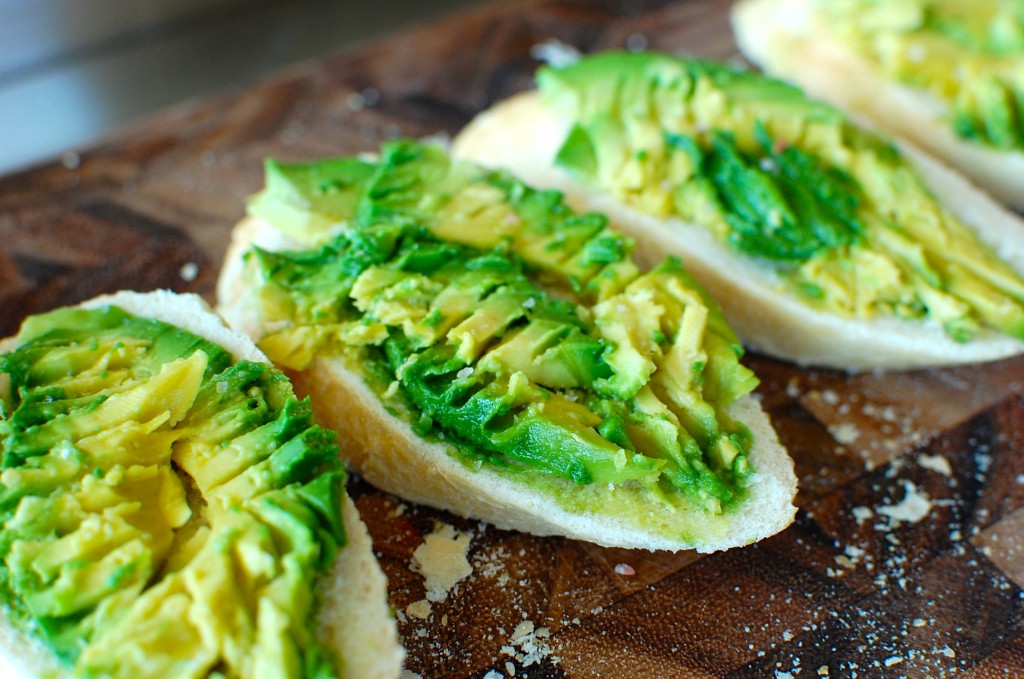 4.  Slice the tomatoes.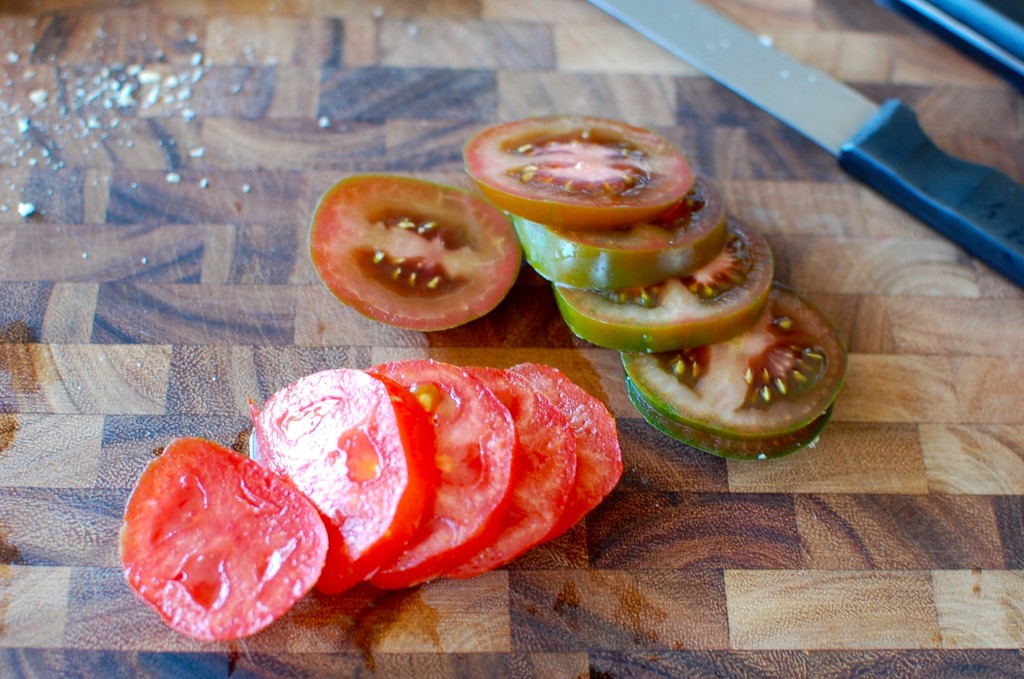 5.  Place the tomatoes on top of the avocado, then sprinkle lightly with more salt.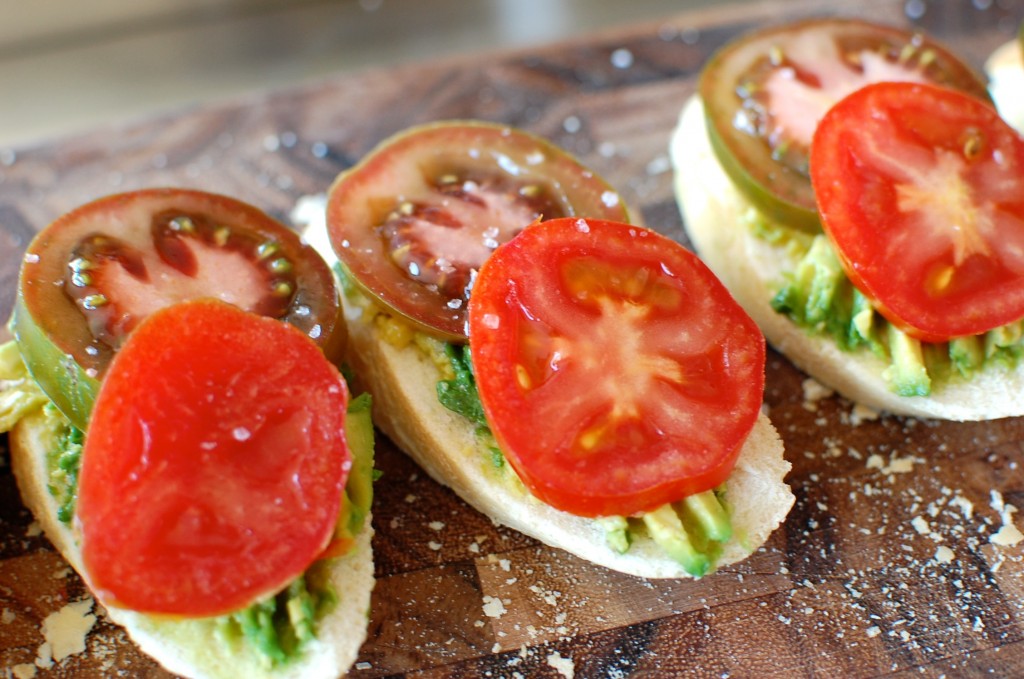 6.  Slice the basil leaves very fine, into a chiffonade.  (Stack the leaves on top of each other, then roll up into a tight cigar, then slice across the cigar.)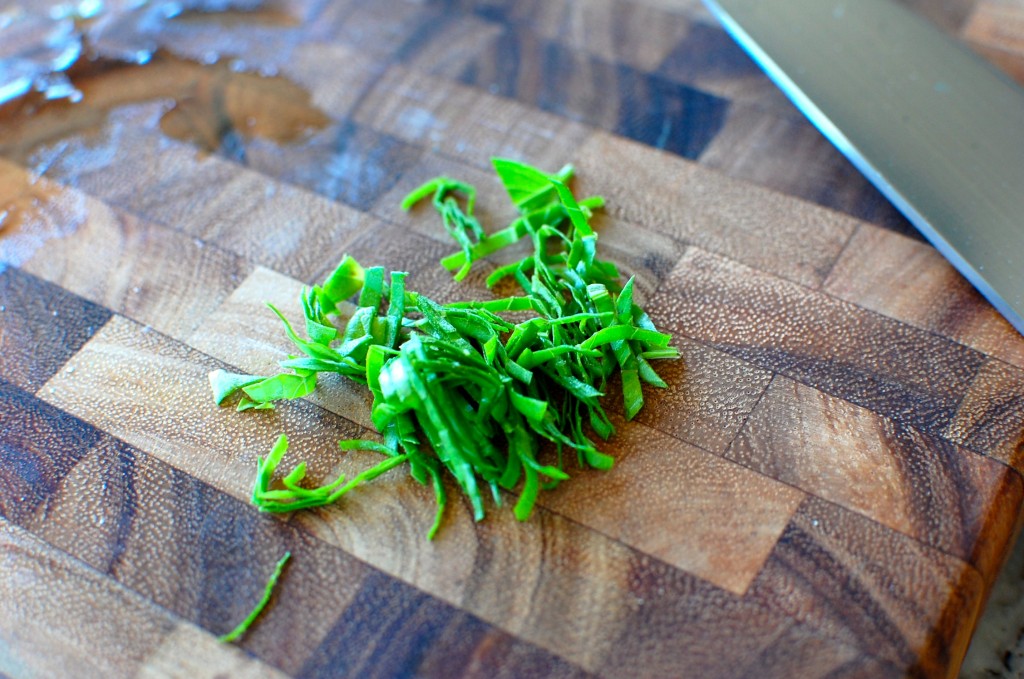 7.  Place on a serving plate, top with the basil chiffonade, drizzle with the olive oil.  Serve immediately!