While I love to make Western-style desserts to feed my sweet tooth… every now and then I like to mix it up and make an Asian-style dessert.  This is a quick and easy Asian-style rice pudding that is lactose/dairy free, and also gluten free.  It makes a great dessert for people who are lactose intolerant or are sensitive/intolerant to gluten (the protein in wheat that gives bread a chewy texture).
Many Asian households will have coconut milk and jasmine rice in the pantry.  If you don't have these items, you can usually find them in the "Asian food" section of the regular supermarket, or at places like Trader Joe's.  Whole Cardamom pods can usually be found in the spice aisle of the market, but I find them to be a lot cheaper at places like Cost Plus World Market, or at an Asian grocery store.  If you can't find cardamom, you can substitute with a sprinkle of cinnamon or ground ginger, or use 1 tsp. of vanilla extract instead.
This type of pudding can be served hot or cold – I think it tastes best served warmed, so microwave it a minute or two before serving.  If you prefer your rice pudding cold (or if it's too hot outside to eat a warm dessert), you can serve it cold after being refrigerated for 2+ hours.
Coconut Cardamom Rice Pudding:
1 (14 oz) can coconut milk
1/4 c. sugar
1/4 tsp. salt
1/4 c. white jasmine rice (long grain)
5 whole cardamom pods
water
about 1/8 tsp. ground cardamom (optional)
1.  Pour the coconut milk into a large pyrex measuring cup (You should have somewhere around 1 3/4 c. of coconut milk, give or take).  Add water to the coconut milk so that you end up with 3 c. total volume of liquid.  Remove 1/4 c. of the coconut-water mixture and reserve.  Pour the remaining 2 3/4 c. coconut-water mixture into a medium saucepan.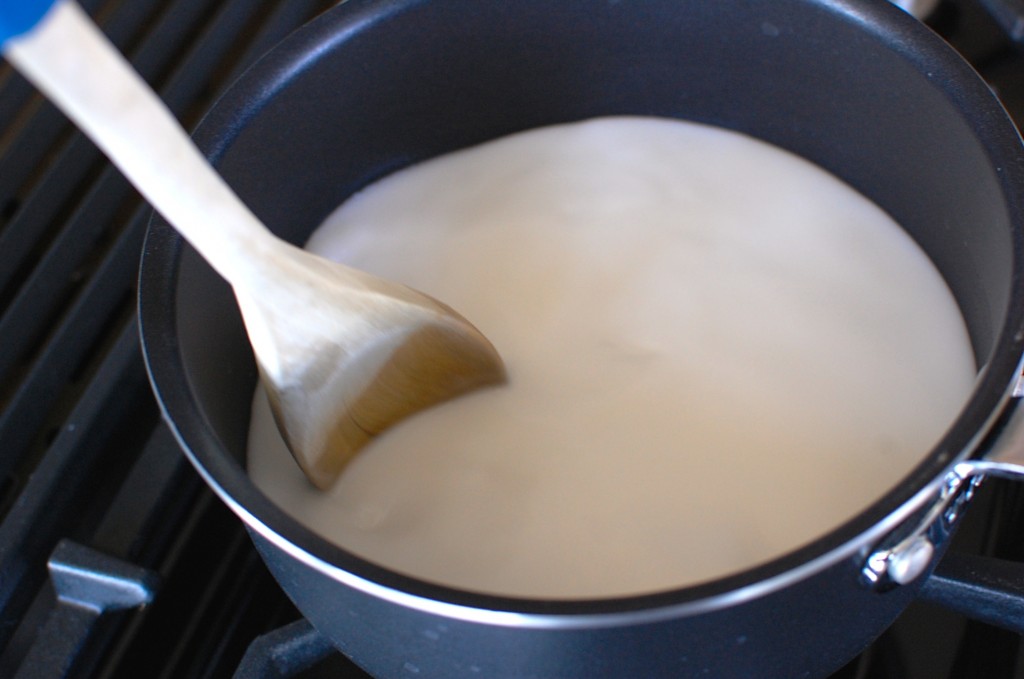 2.  Add the sugar, salt, and cardamom pods.  Heat to a gentle simmer over medium heat.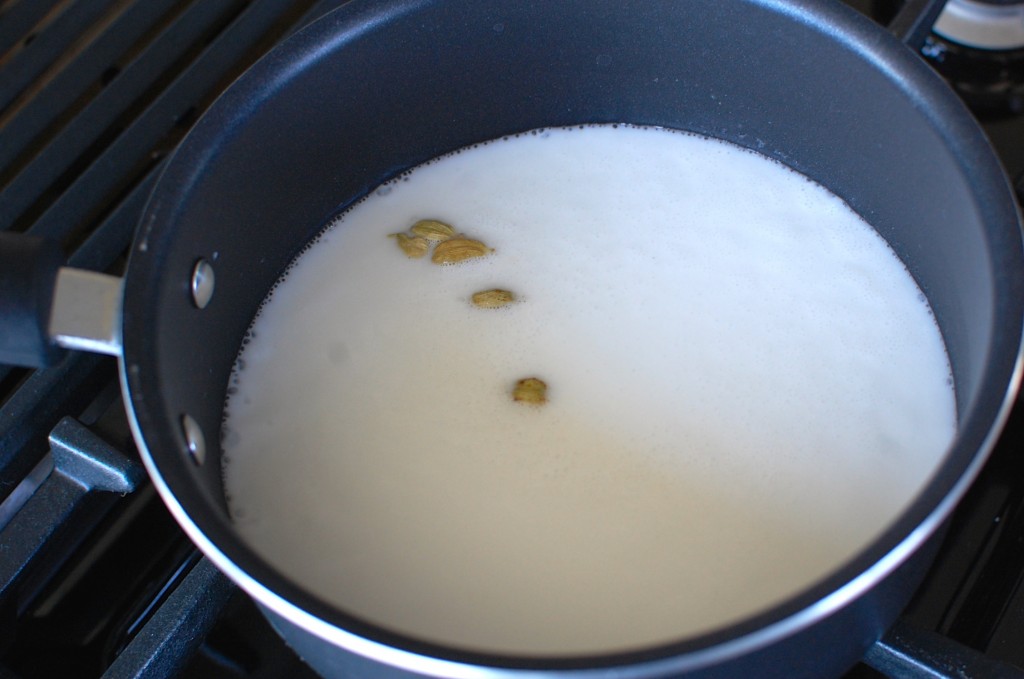 3.  Add the rice, then stir to combine.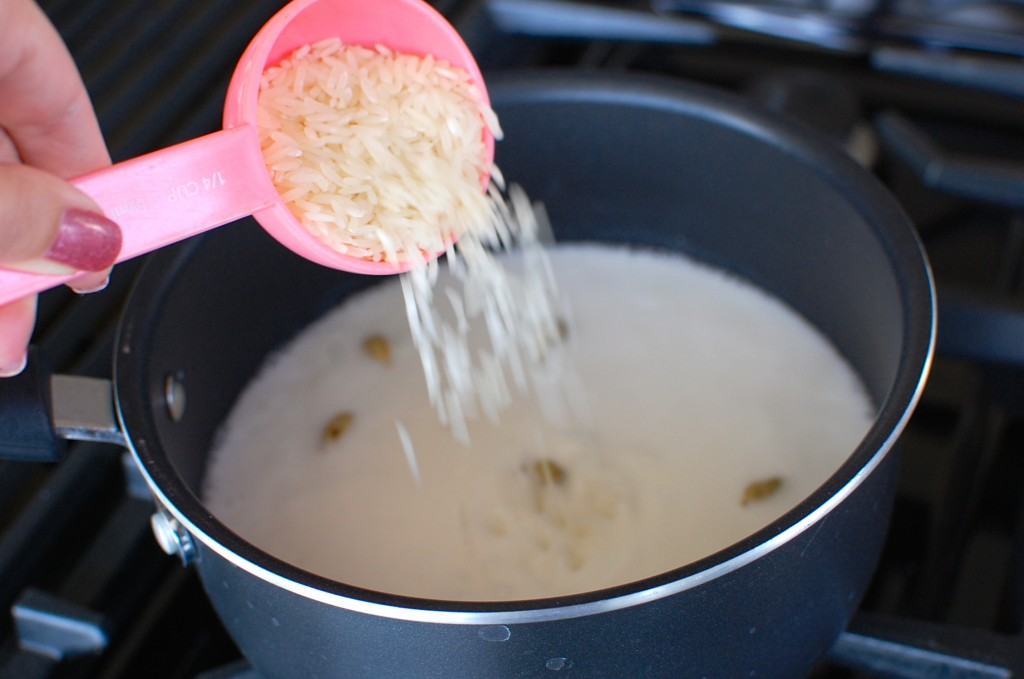 4.  Decrease the heat to low, cover, and continue to cook (stirring every few minutes to keep the rice from scorching) for about 45-50 minutes.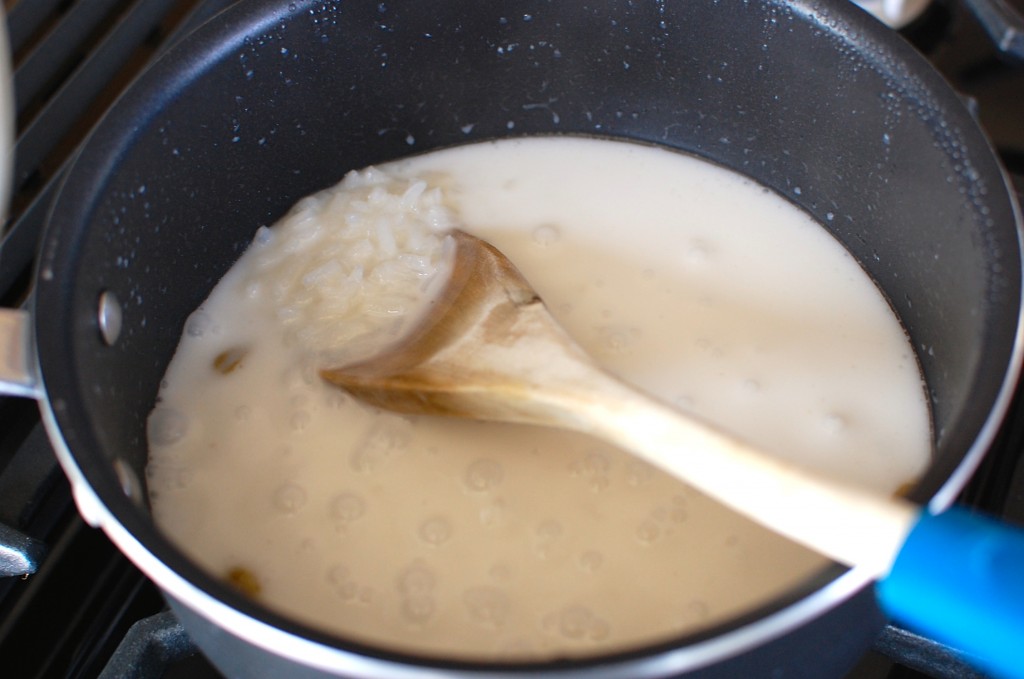 5.  When the mixture has reached a soft yogurt like consistency, remove from heat and allow to cool for about 5-10 minutes.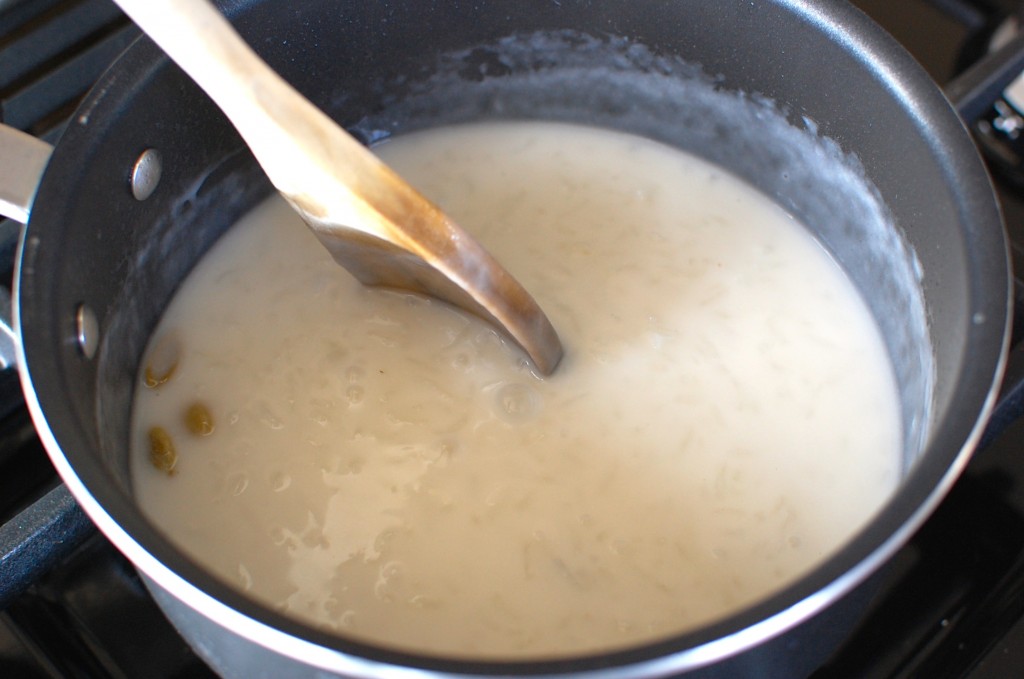 6.  Remove the whole cardamom pods, and stir in a dash of ground cardamom (about 1/8 tsp.) if desired.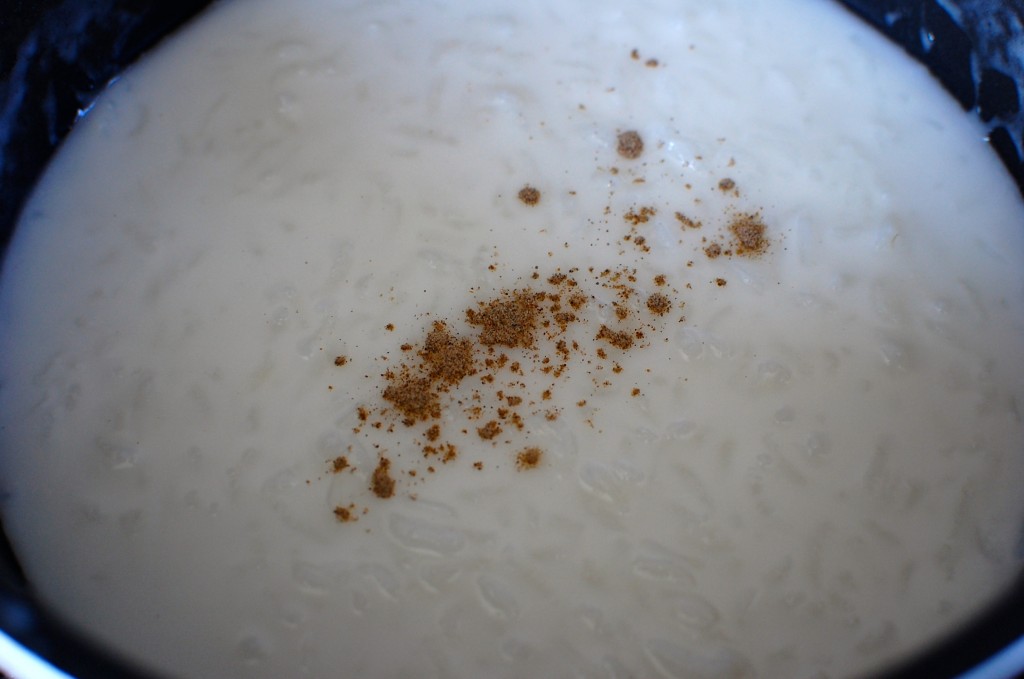 7.  Transfer to a bowl, and allow to continue cooling for about 1-2 hours.  During the cooling period, the mixture will continue to thicken.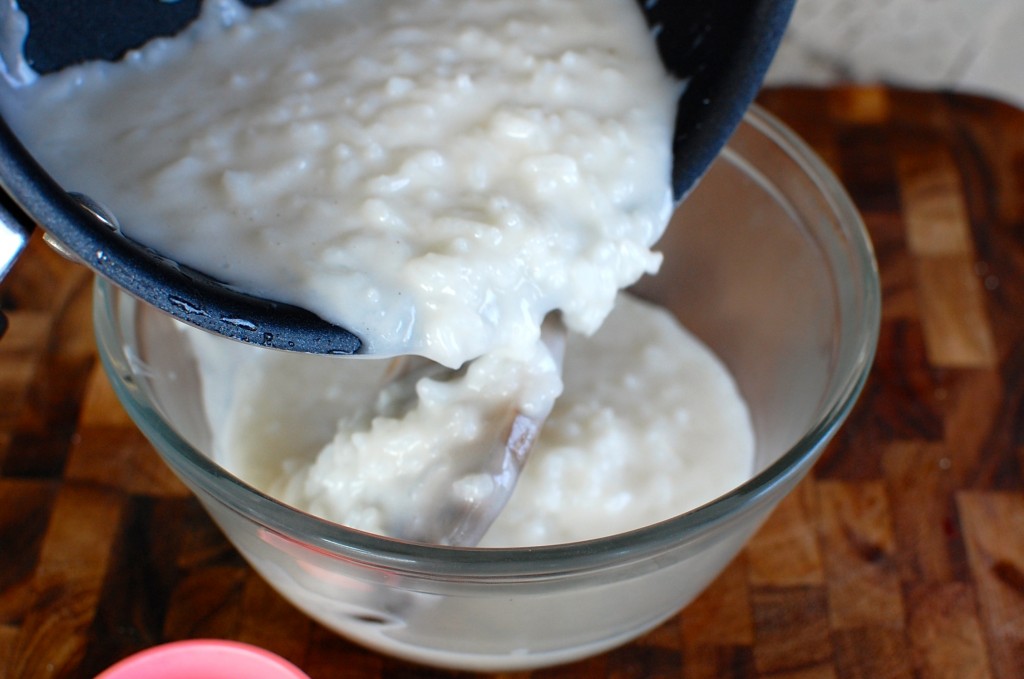 8.  Stir in the reserved coconut milk-water mixture and serve warm, or refrigerate a few more hours to chill if you prefer to serve cold.  (Rice pudding can be served warm or cold depending on your preference).