I love Fettuccine Alfredo – I almost always order this when at an Italian restaurant… it's my favorite pasta dish!  Once, I tried to make it at home with Alfredo sauce from a jar… I even bought a good brand… and it was…. really really horrible.  You just can't get "real" Alfredo sauce from a jar.  Luckily, I figured out how to make it – and it's so simple, so easy to make…. you'll be done from start to finish in less than 15 minutes (and 10 of those minutes is just cooking the pasta).
The ingredients are really basic: just a bit of butter, cream, garlic, and Parmesan cheese (plus salt and pepper to taste).  If you want, you can substitute the Parmesan with Romano or Asiago – or even use a shredded Italian cheese blend.  I buy fresh shredded Parmesan in the refrigerated section of the market – it comes in little plastic tubs for about $3.  Use your favorite hard Italian cheese… it doesn't have to be Parmesan… but Parmesan is probably the cheapest and easiest to find at the market.
My recipe for Fettuccine Alfredo is made in the same pot you use to cook your noodles – so cleanup is much easier too.  While the noodles are cooking, assemble and measure your ingredients, and chop your fresh parsley.  (You also have time to make a quick side salad or something if you want).  Once your noodles are done, you'll have hot and ready to serve Fettuccine Alfredo in less than 5 minutes!
Fettuccine Alfredo (Makes 4 small servings):
8 oz. fettuccine noodles
2 T. unsalted butter
1/2 tsp. garlic paste
2/3 c. heavy cream
5 oz. grated/shredded Parmesan cheese
2 T. chopped fresh parsley
1/4 – 1/2 tsp. black pepper
1/2 – 1 tsp. salt (to taste)
1.  Boil water and cook your fettuccine until al dente.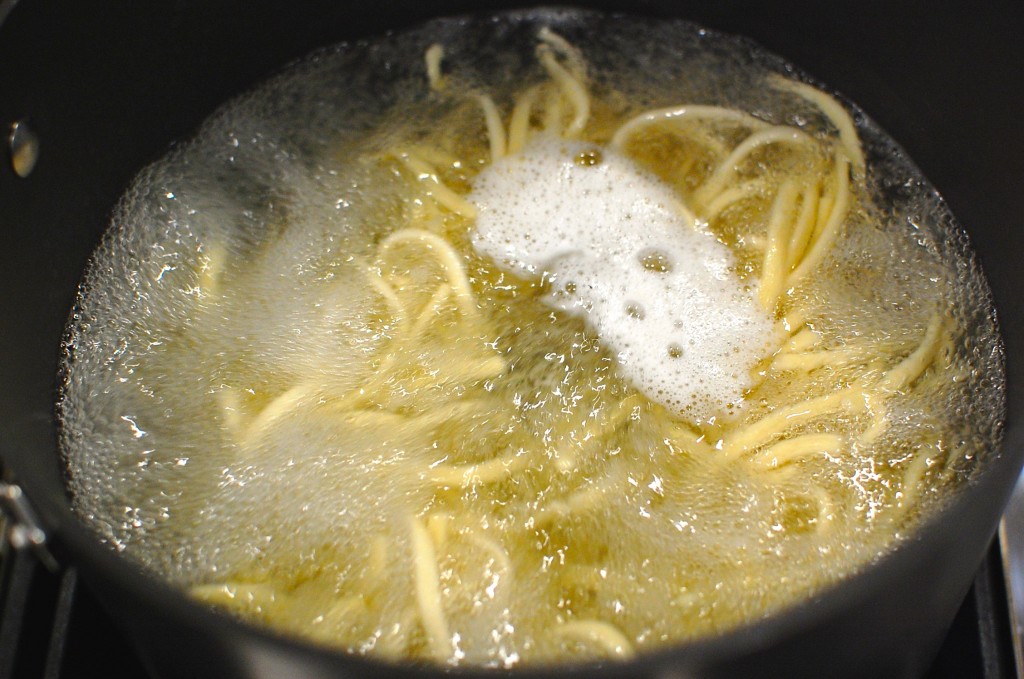 2.  Drain the fettuccine and return the empty pot to the stove, over medium-low heat.  Add the butter, and allow it to melt.  (Do not rinse your pasta after draining –  it takes less than 2 minutes to make the sauce – so you want the pasta to still be hot once you add it to the sauce so you can serve it immediately.)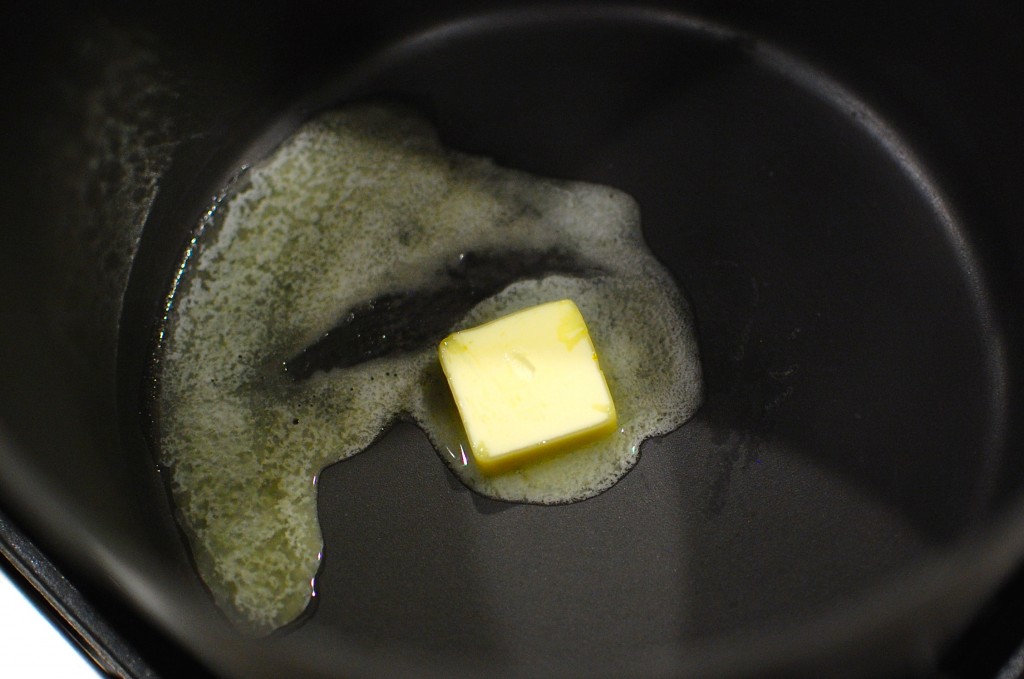 3.  Add the heavy cream and garlic paste, and allow it to heat (will usually heat and bubble in less than 1 minute).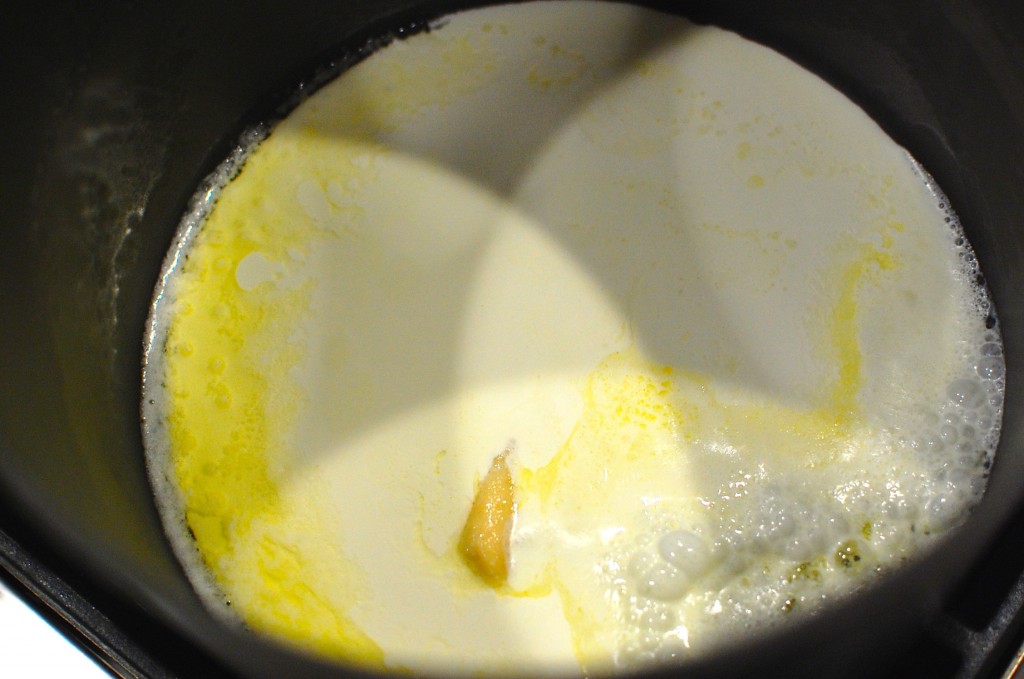 4.  When the cream mixture begins to bubble, add the Parmesan cheese.  (I used a 3 cheese Italian blend here instead of Parmesan this time.)  Mix in, and stir to allow the Parmesan to melt (about 30 seconds).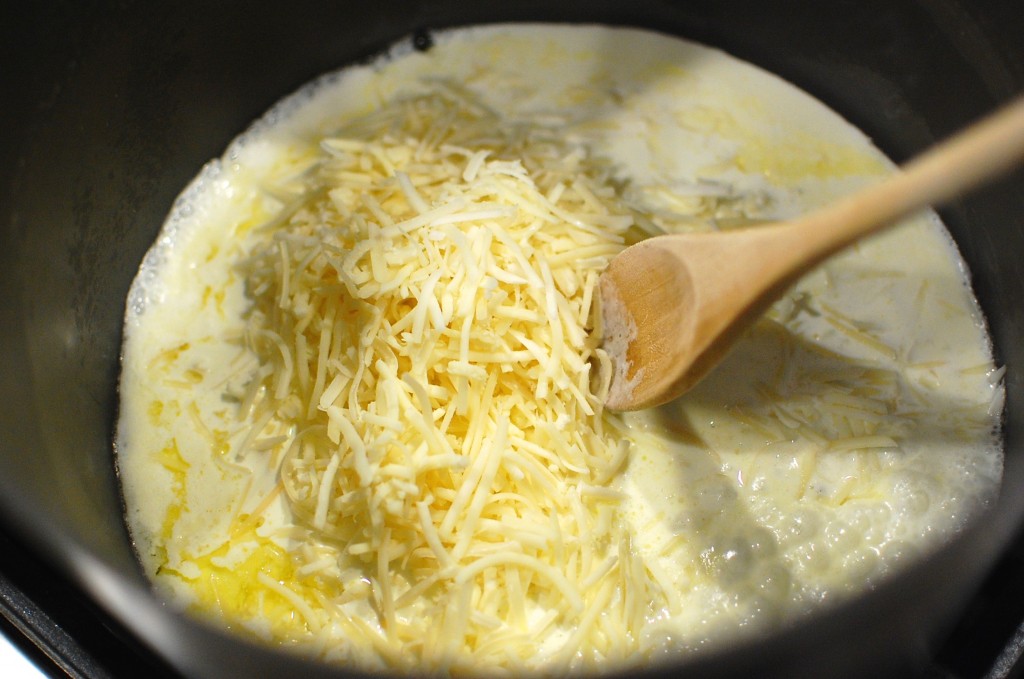 5.  Add a few grinds of black pepper, a bit of salt to taste, and the chopped fresh parsley.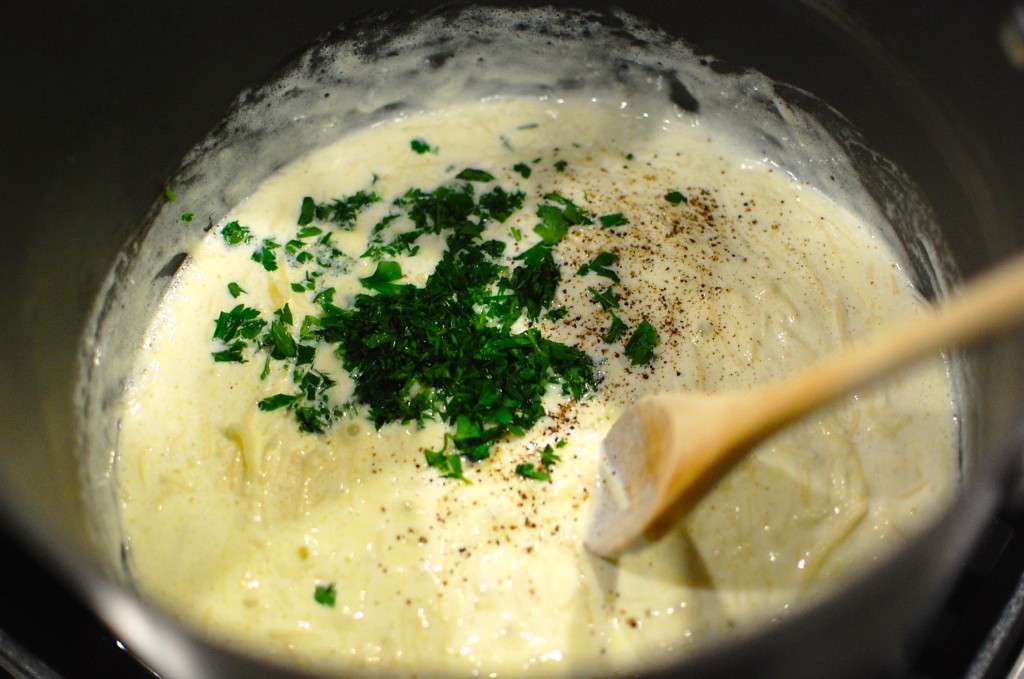 6. Stir to combine, creating a smooth and thick sauce.  (If you want thinner sauce, you can stir in a little bit of milk or water.)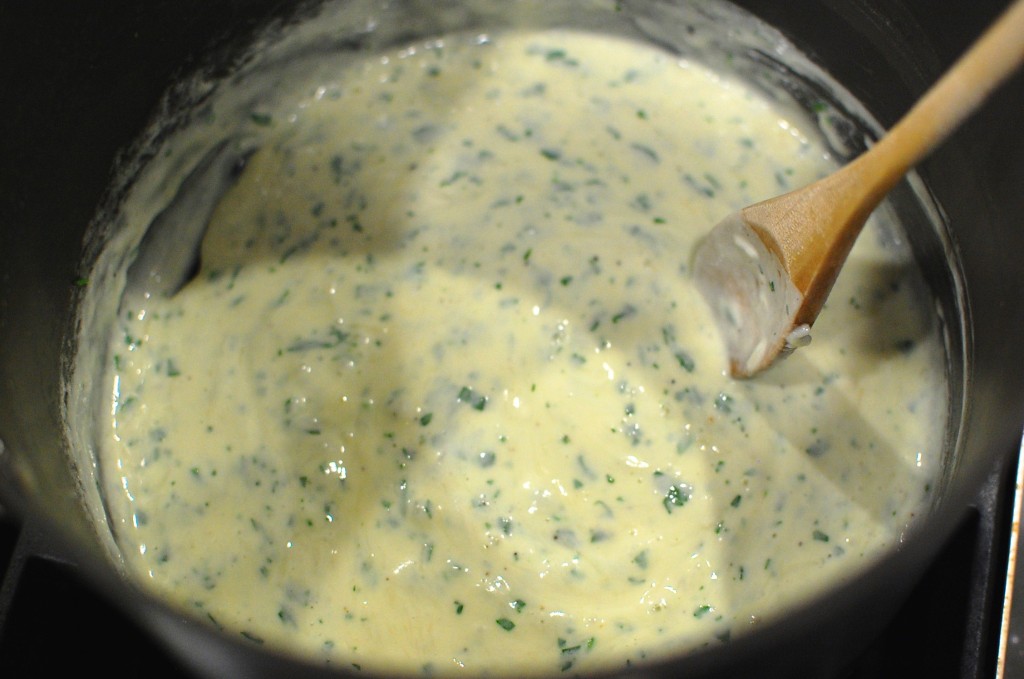 7.  Add the hot (drained) cooked pasta noodles, and toss to combine.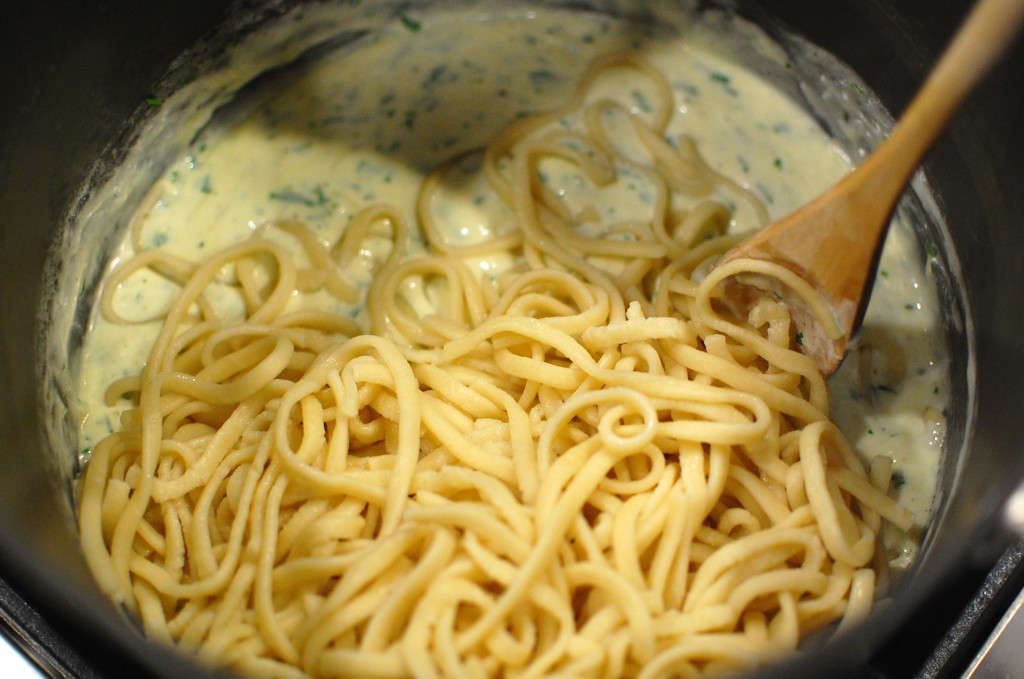 8.  Serve hot!  (One recipe makes 4 small servings, or 2 large servings.)