Here's an easy weeknight dinner idea – a one pot recipe for chicken drumsticks or thighs.  For appetizers, this recipe also works well with chicken wings or drumettes.  You could substitute with chicken breast for a leaner meal – but I like using dark meat for the best flavor (and because dark meat doesn't dry out the way breast meat does).
Use 1 can of Coke*, along with soy sauce, ginger, garlic, and cilantro to flavor the teriyaki-like sauce.  In the time it takes to steam some rice, you can have dinner on the table (and make a mess of only 1 pot)!
*Make sure you use regular Coke.  Regular Coca Cola contains sugar which will caramelize and concentrate to make a nice syrupy glaze – although I'm a big fan of Diet Coke as a beverage, I don't think it will work out very well for this recipe.
Coca Cola Chicken:
1.5 – 2 lb. chicken drumsticks or thighs
1 can (12 oz.) Coca Cola
1/3 c. soy sauce
5 cloves garlic
2 inch piece of ginger
1/3 bunch cilantro
1.  Slice the ginger into several crosswise pieces.  Cut the cilantro in half (save the upper leaves for garnish, use the bottom stems and leaves to flavor the cooking liquid.)  Smash the garlic cloves with the back of a knife.
2.  Place the chicken, coke, soy sauce, garlic, ginger, and bottom stems/leaves of cilantro into a large pot or dutch oven.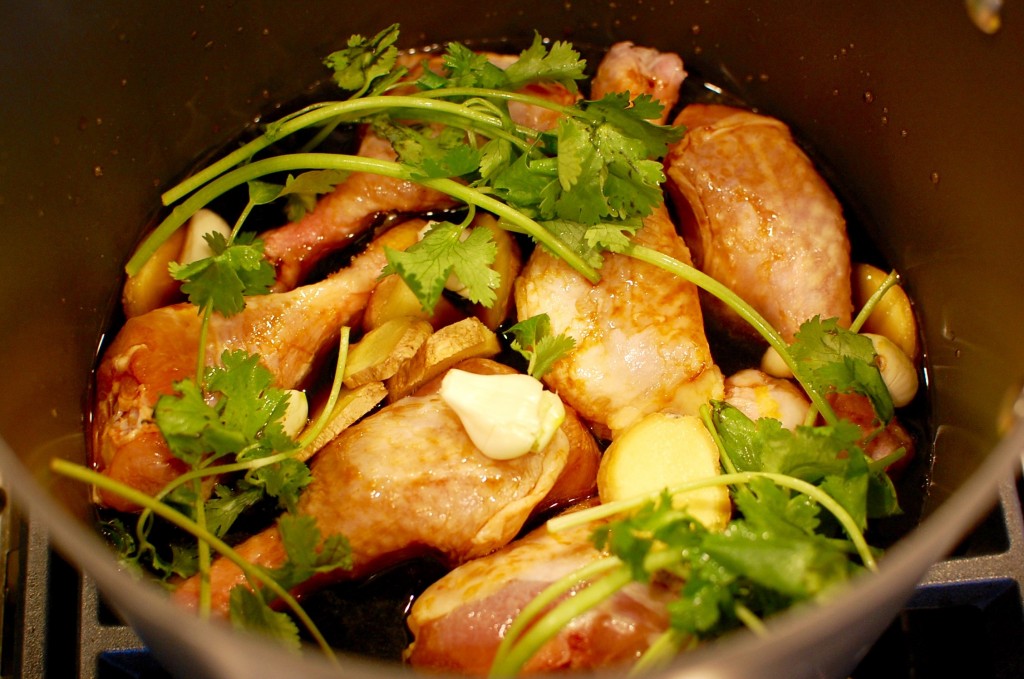 3.  Bring the mixture to a simmer over medium heat, then cover and simmer for 15-20 minutes.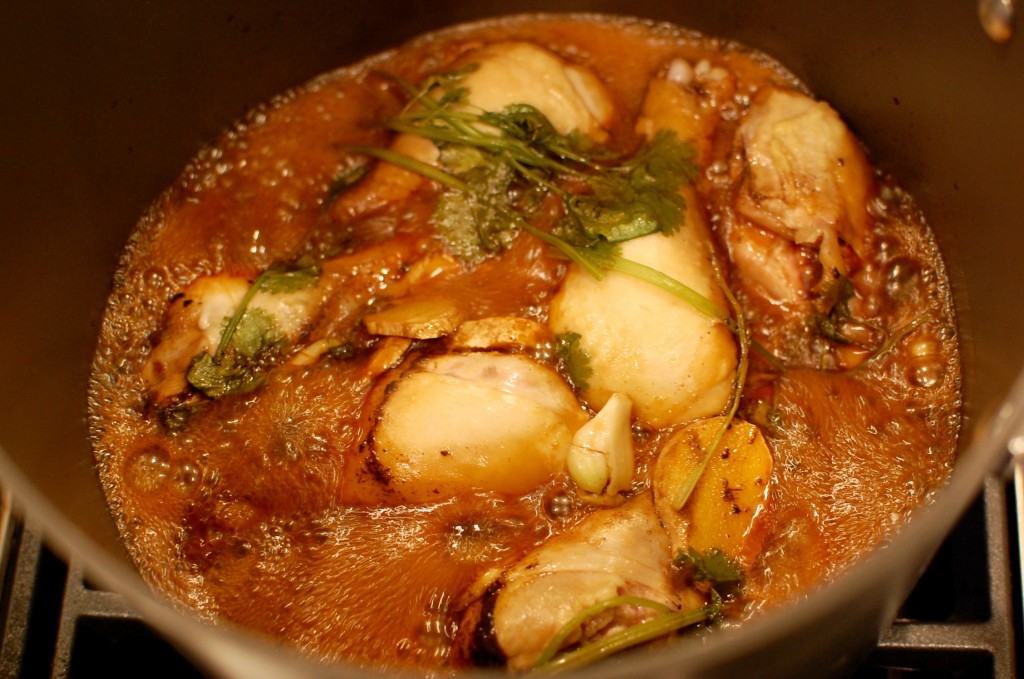 4.  Flip the chicken pieces, cover, and simmer for another 15 minutes (or until the chicken is thoroughly cooked and liquid is reduced to a thick sauce).  Watch the pot – if the liquid reduces too much, then add a little bit of water to prevent burning.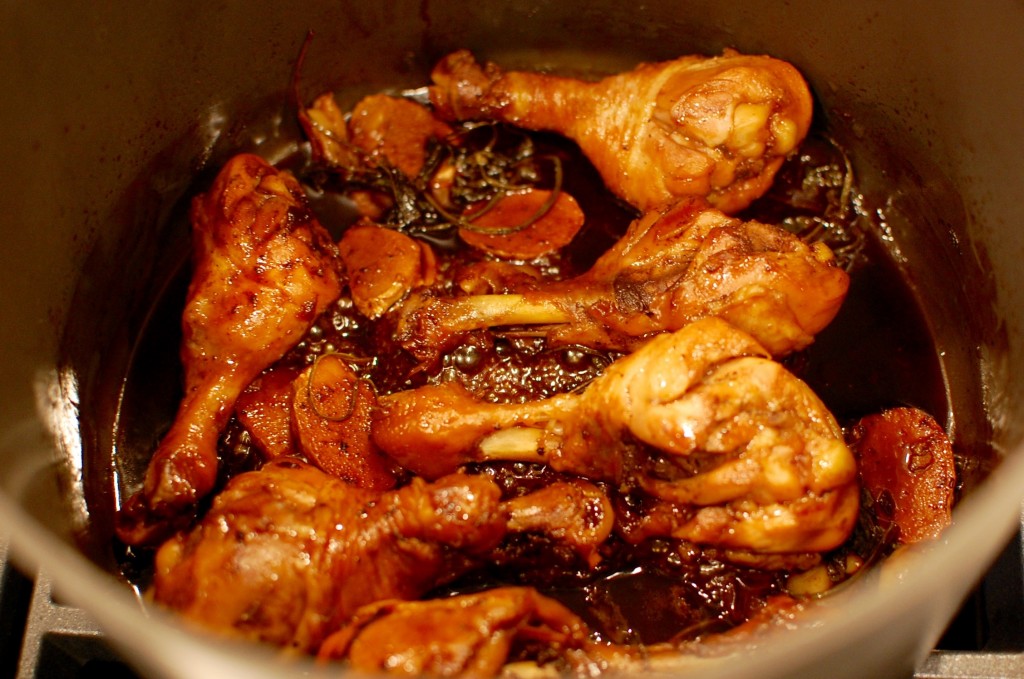 5.  Pour the thickened sauce over.  Then garnish with the reserved cilantro leaves.