Now that Halloween is approaching, store shelves are filled with all kinds of sugary candies and chocolates. (There is a reason why this is my favorite time of year…) I love chocolate… but right now I'm trying to be a little bit more healthy and not indulge in candy/chocolate ALL of the time. (Moderation!) I was reading the healthy snacks page at nuts.com – their registered dietitian suggests that people chose snacks that are about 160 calories or less, provides fiber or protein, and have less than 2 grams of saturated fat.
I decided to make a fall-inspired healthy snack, using a big bag of pecans that I had in the freezer. Pecans are low in saturated fat and are a great source of oleic acid (a monounsaturated fatty acid that supports the cardiovascular system, lowers LDL ("bad") cholesterol levels, and demonstrates anti-inflammatory effects in the body). I know many people don't think of pecans as a "snacking" kind of nut… but they are delicious and healthy, so why not?
This is one of my favorite spiced nut recipes – I think the addition of the sea salt gives a little kick to the flavor, so don't omit this ingredient. (If you don't have sea salt, just use kosher or regular table salt). You can substitute the pumpkin pie spice for your favorite spice (this recipe also works well with 5 spice powder or ginger). Enjoy!
If you cannot find pumpkin pie spice (or don't think you will use an entire bottle) – you can make your own homemade "pumpkin pie spice" mix by combining:
3 tablespoons ground cinnamon
2 teaspoons ground ginger
2 teaspoons ground nutmeg
1 ½ teaspoons ground allspice
1 ½ teaspoons ground cloves
Pumpkin Pie Spiced Pecans:
(About 17 servings (0.5 oz or about 1/8 cup = 1 serving), at about 120 calories per serving)
2 1/2 c. pecan halves
1/4 c. sugar
1 tsp. sea salt
3/4 tsp. pumpkin pie spice
1 T. honey
1 T. water
1 tsp. canola oil
1. Preheat oven to 325 degrees. Place the pecans on a foil lined baking sheet, and roast for about 10 minutes until toasted and fragrant, shaking the pan every few minutes. (Watch carefully so the pecans don't burn).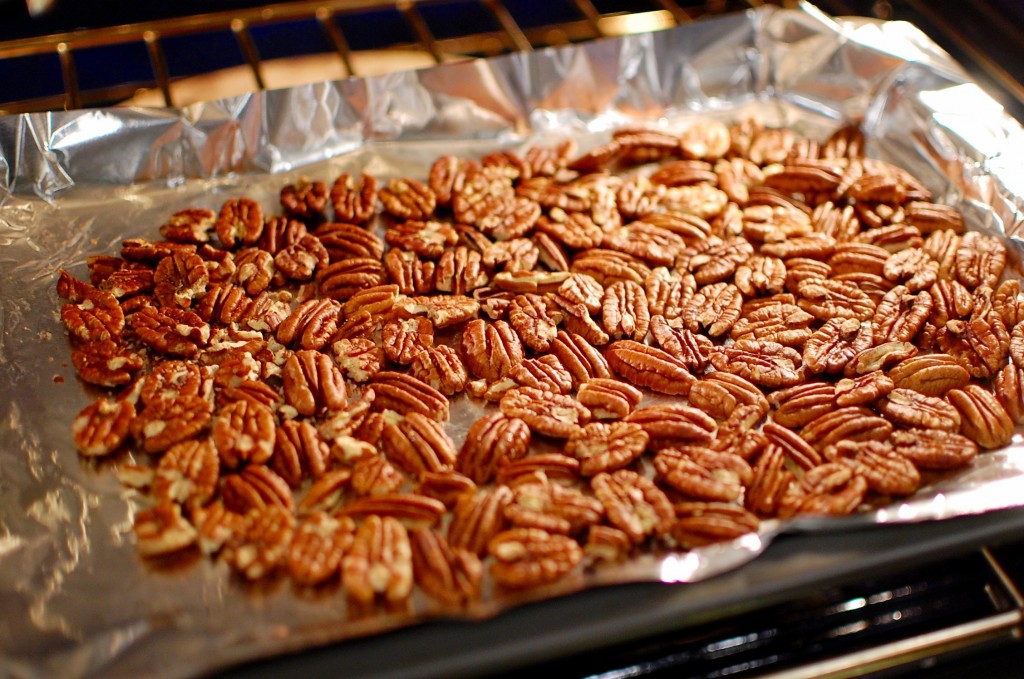 2. Mix the sugar, salt, and pumpkin pie spice in a medium sized bowl.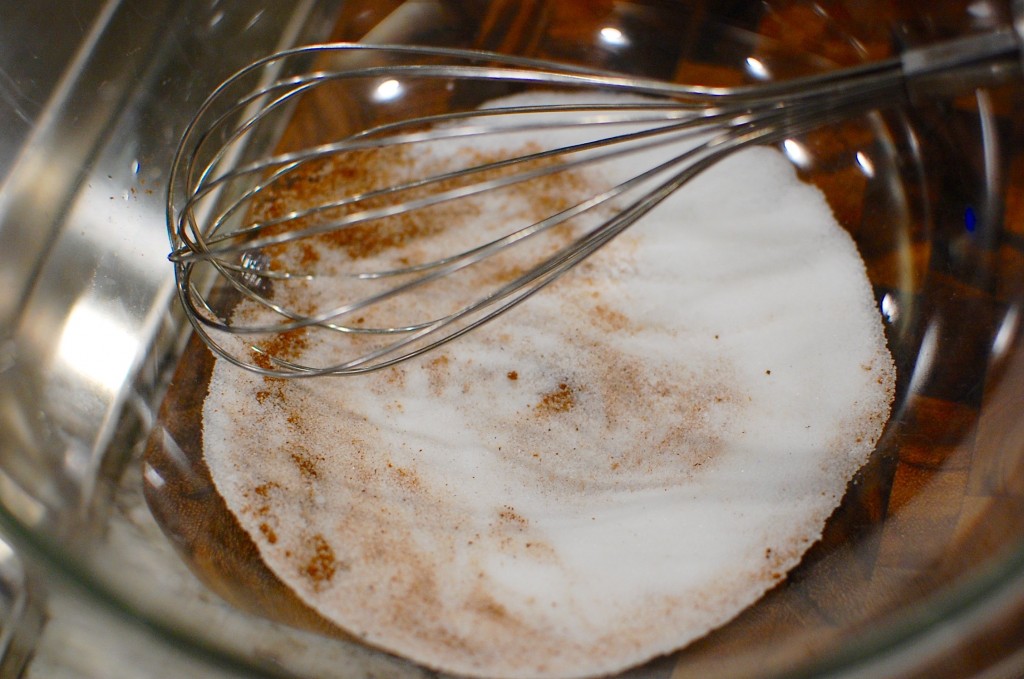 3. Heat the honey, water, and oil in the bottom of a pot or deep skillet over medium.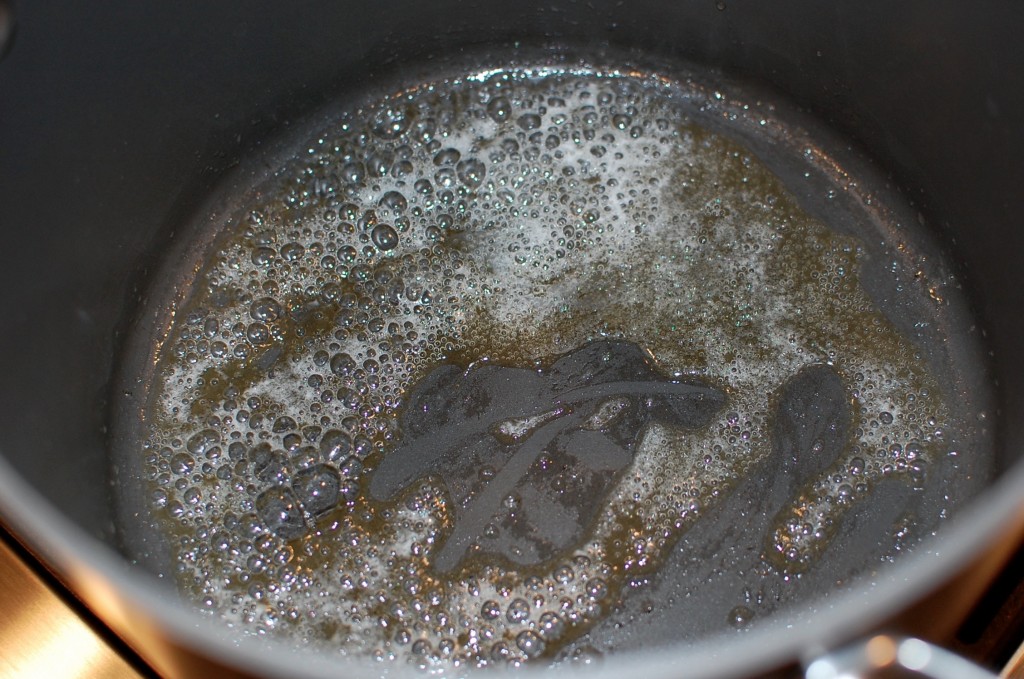 4. When the honey mixture is starting to bubble, add the toasted pecans. Stir and continue to cook over medium until the liquid is mostly evaporated (about 1-2 minutes).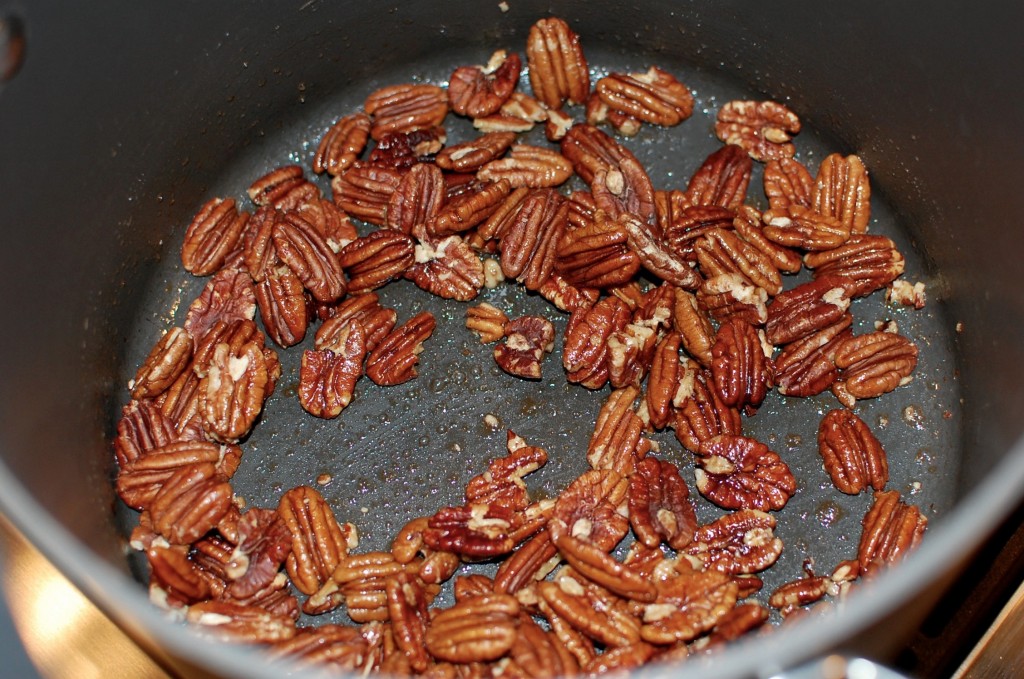 5. Toss the coated nuts in the bowl with the sugar mixture.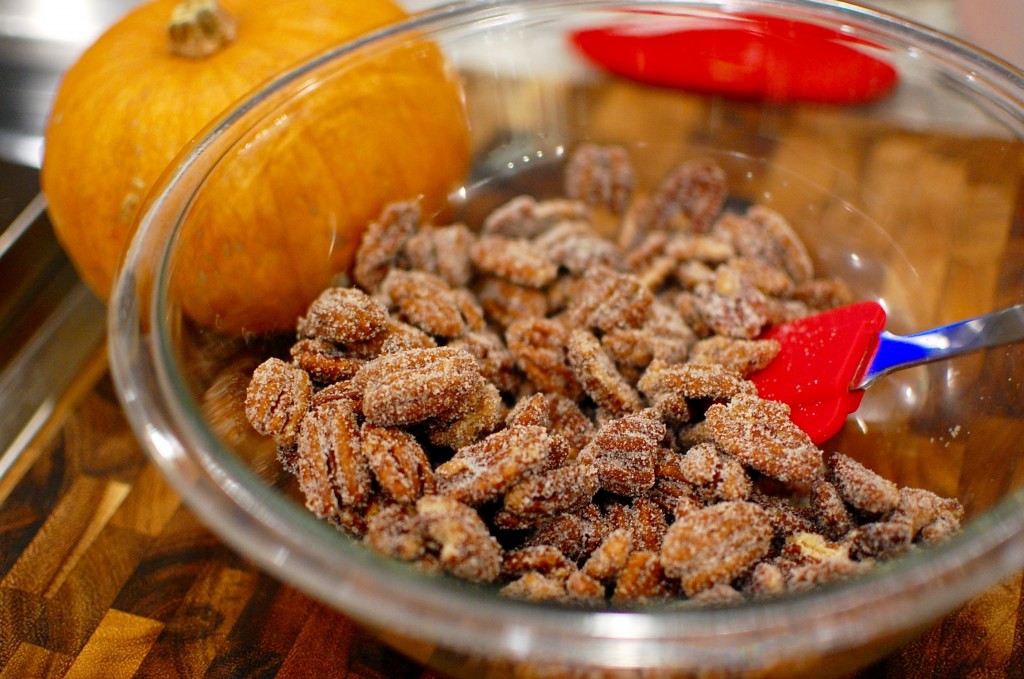 6. Spread the coated pecans to cool in a single layer. (For easy clean up, do this on a foil lined baking sheet – you can re-use the foil and cooled baking sheet from step 1).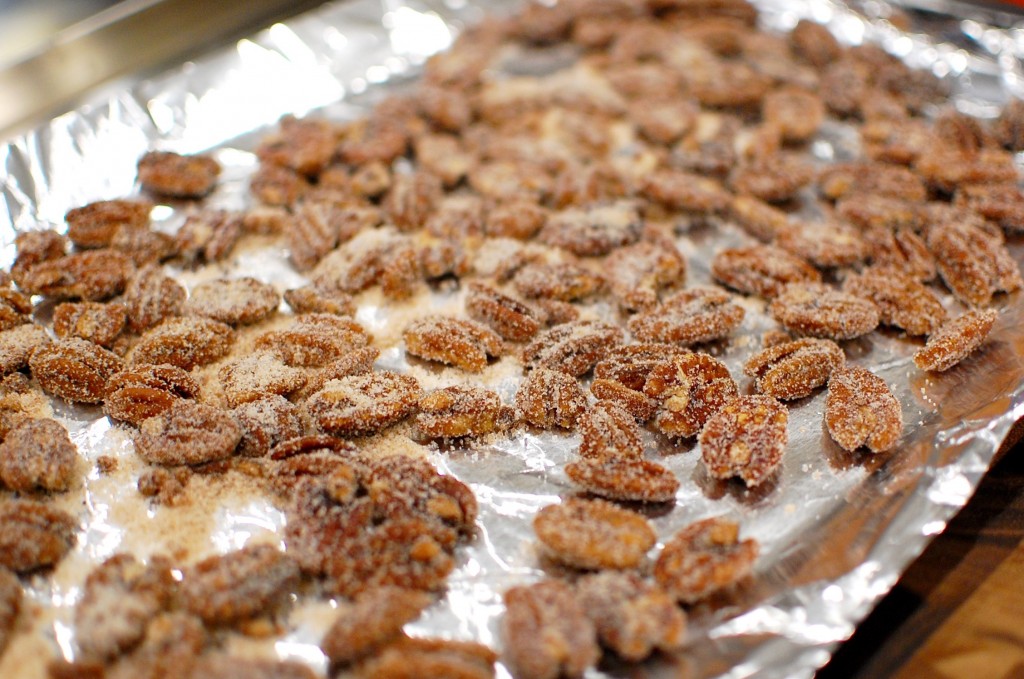 7. Store the pumpkin pie spiced pecans for up to 1 week in a covered plastic Tupperware container. Enjoy!