Steak Diane was a popular American dish back in the mid to late 20th century.  This was a pan-fried steak (often prepared tableside) served in a sauce made of pan-juices and flambéed with brandy or cognac.  These days, you don't see Steak Diane on many restaurant menus… but it remains a delicious way to prepare steak, even if it is now considered passé.  But everything old is new again… so maybe it's now time for a revival of this retro-glam dish?
I stopped at the market on the way home and picked up a really large NY steak – which I then cut it in half to make two 6 oz portions for a weeknight dinner.  You can use NY steak, filet mignon, or rib eye steak… your choice.  Just keep in mind the cooking times suggested below were for a steaks just a little over 1″ thickness (to medium rare).  If you have a thicker steak, or if you like your steaks more well done, you may need to add a few minutes of cooking time.
Normally, I don't set the cognac on fire after adding it to the pan (when making the sauce)… I'm always afraid to set off the fire alarm in my house.  You don't have to set the cognac on fire if you don't want to… the alcohol will cook out either way – just be careful, because the alcohol is flammable.
Prep all your ingredients before cooking… it will be done very quickly, so you will want to have everything ready so that all you need to do is plate the steak and sit down and eat right away!
Steak Diane (2 servings):
two (1 inch thick) 6 oz. New York steaks
1 T. unsalted butter
1 T. canola oil
salt, pepper to taste
10 oz. assorted mushrooms
1 small shallot
1 clove garlic
1 tsp. dijon mustard
1 c. beef broth
3 T. cognac
1/4 c. heavy cream
1.  Dice the shallots and mince the garlic clove.  Meanwhile, simmer the beef broth in a small saucepan until reduced in half (to about 1/2 c).
2.  Heat a skillet over medium high, and add the butter and canola oil.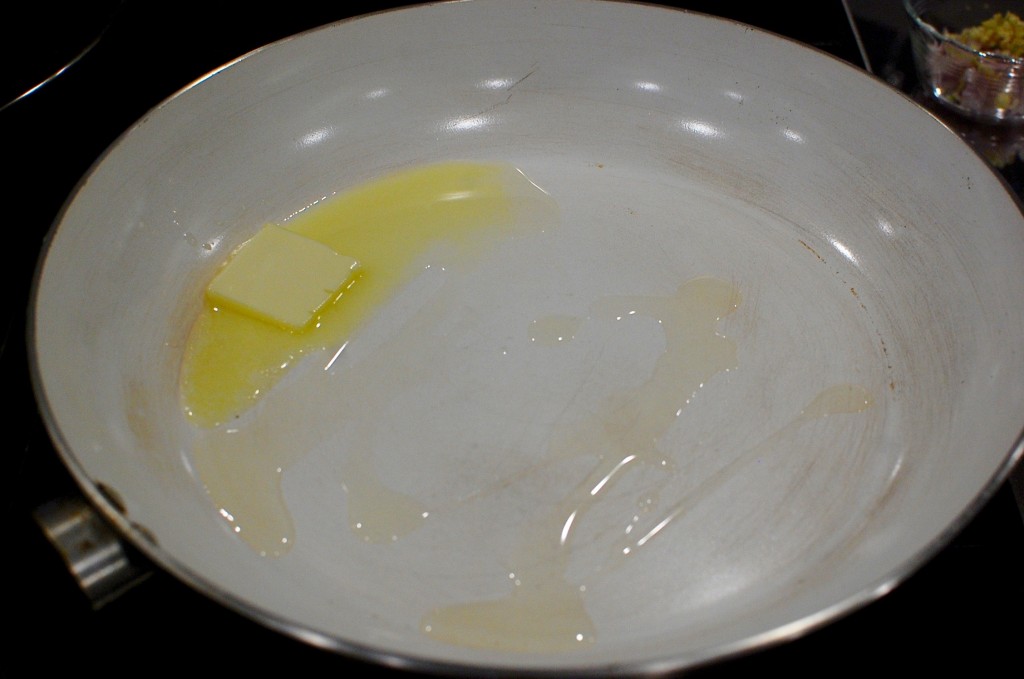 3.  Season the steak on both sides with a little bit of salt and pepper.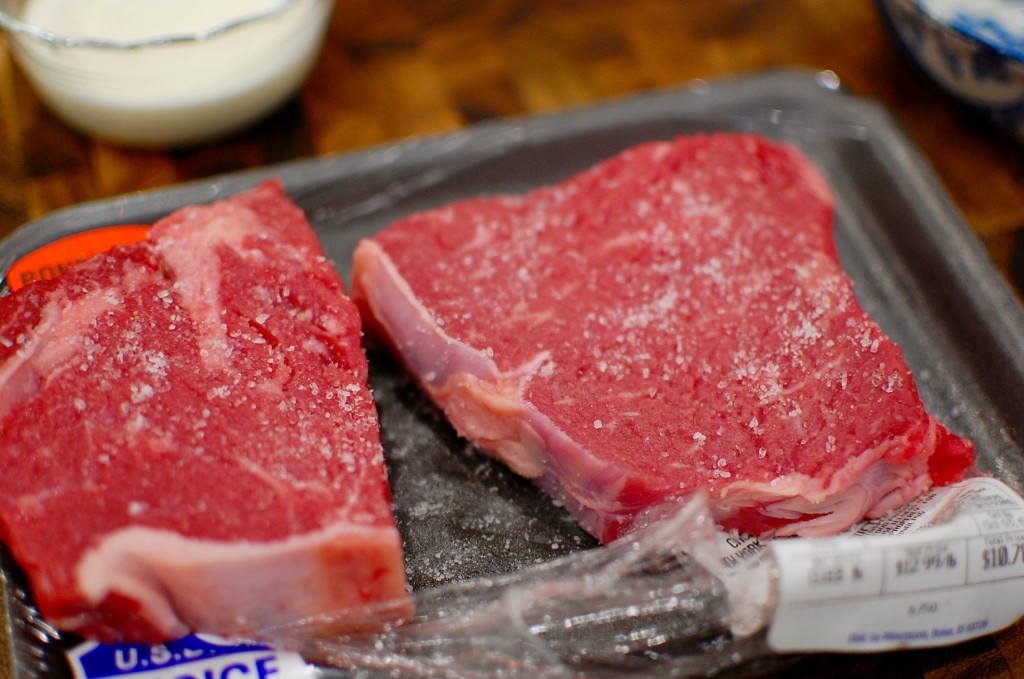 4.  Add the steak to the hot pan (you should hear sizzling as the meat hits the pan) and allow it to sear (without moving) for about 2 minutes – you want the steaks to form a nice brown crust.  (These steaks were just a little over 1 inch in thickness and I wanted to cook them to medium rare… if you are using a thicker steak, or if you like your steak more done, you may want to add an extra minute or two.)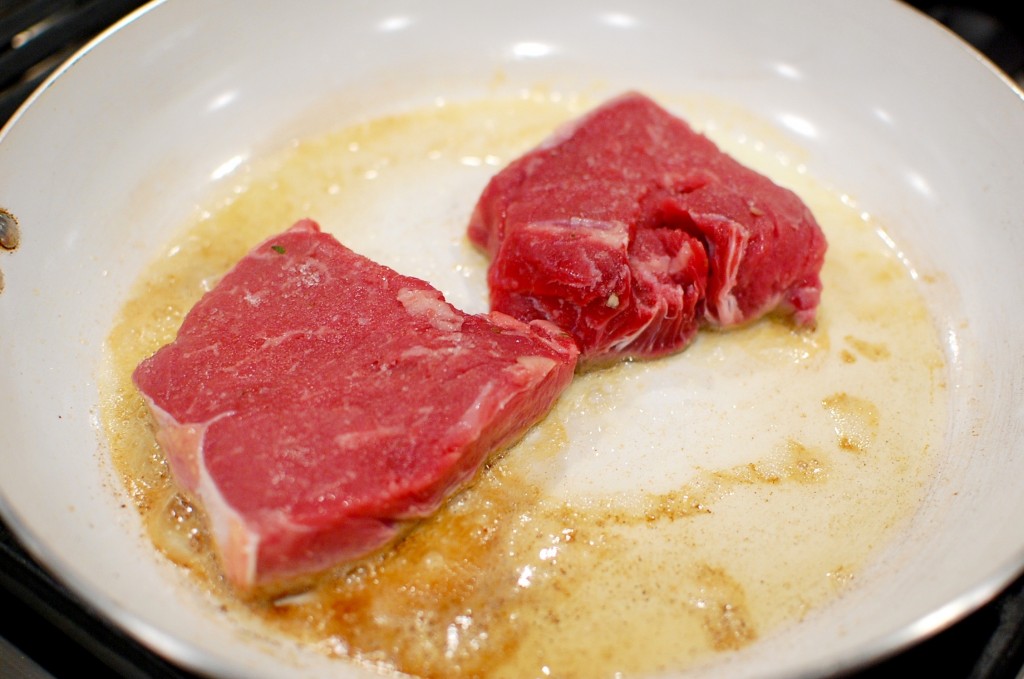 5.  Flip the steaks, and allow the other side to sear (without moving) for another 2 minutes.  (Again, it's 2 minutes per side for a 1″ steak for medium rare… add an extra minute or two if you like your steak more done.  IMHO, it's better to undercook a steak than overcook it… so err on the side of undercooking.)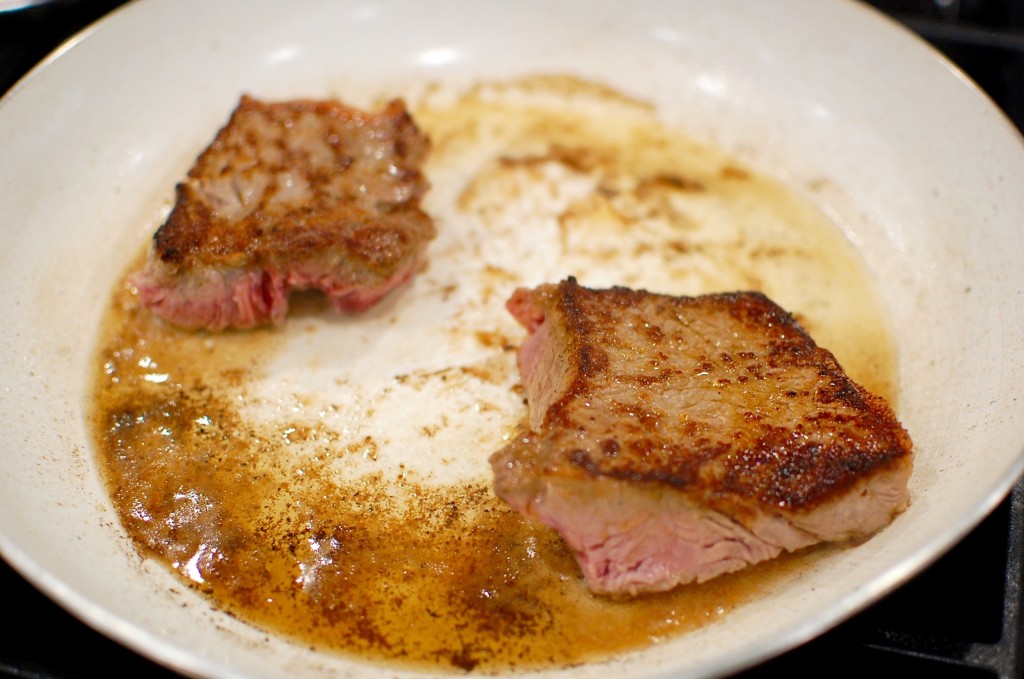 6.  Remove the steak to a plate to rest and loosely cover with foil.  Do not clean the pan – the brown bits leftover in the pan and juices from the steak will help flavor the sauce!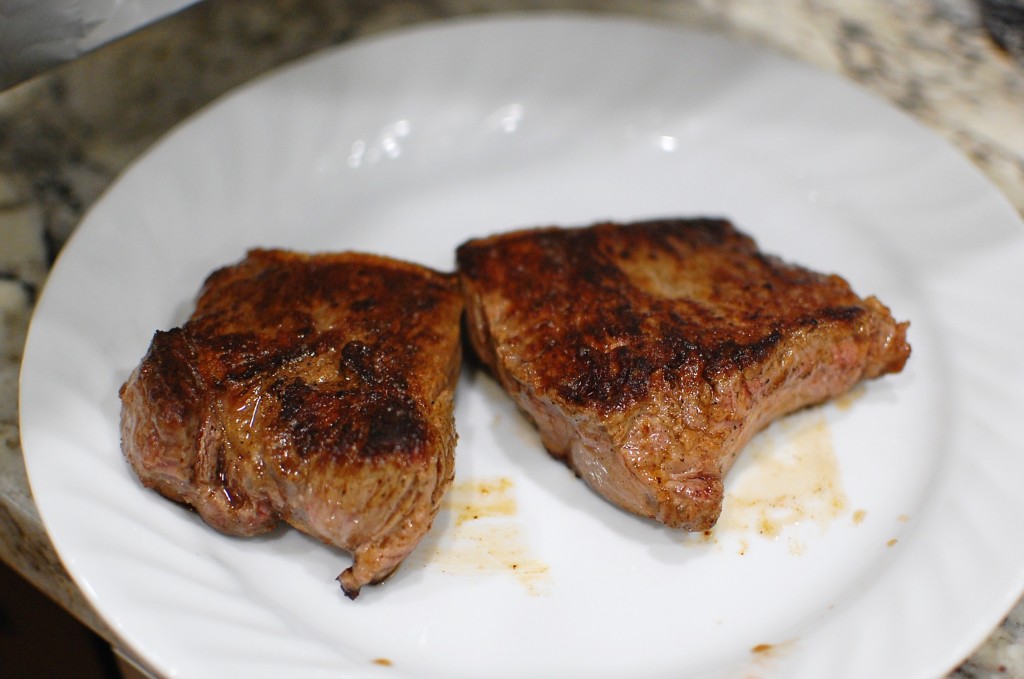 7.  Add the chopped shallots and garlic to the pan, saute for about 1 minute.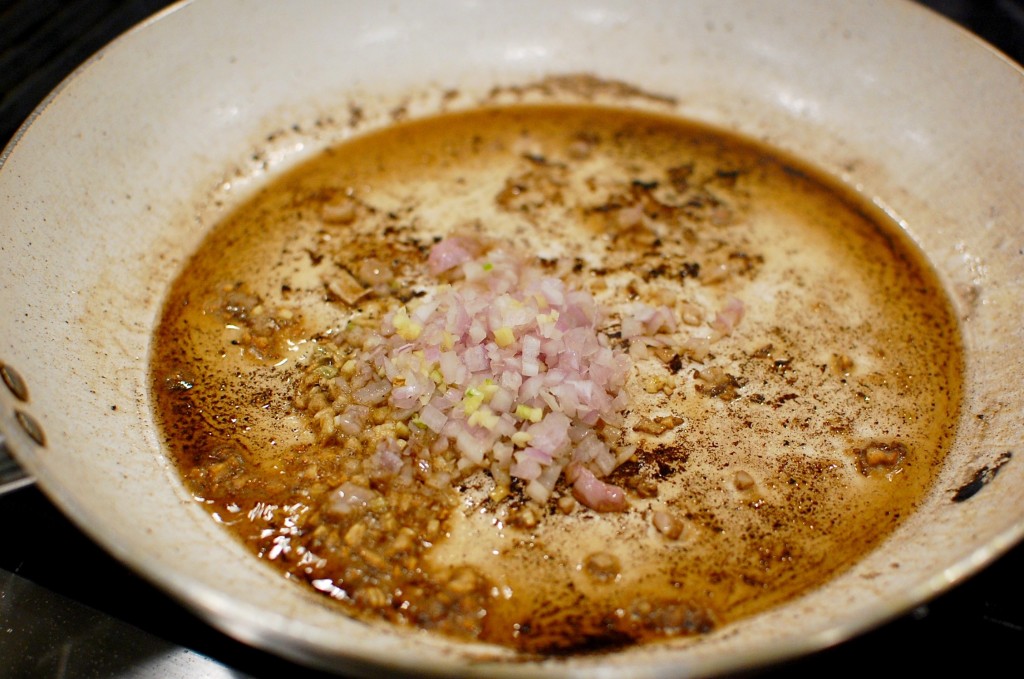 8.  Deglaze the pan with the cognac – be careful because the cognac is flammable and will steam up quickly.  (I usually turn off the stove when I add the cognac because I don't want to start a fire and set off the smoke alarm… but most chefs prefer to ignite the cognac and allow the alcohol to burn off.)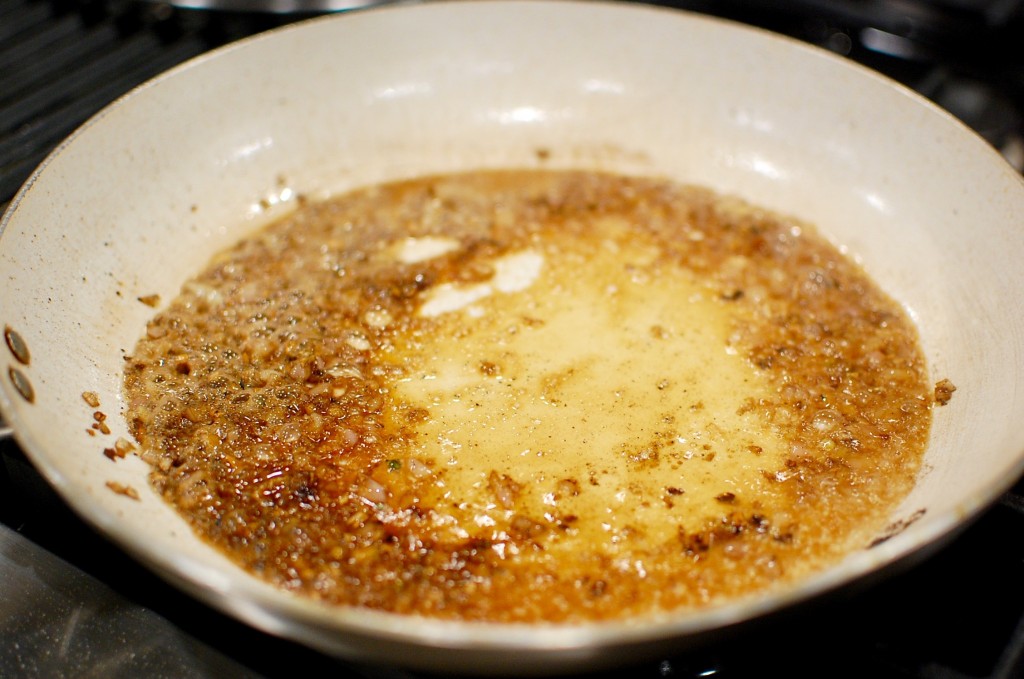 9.  Add the mushrooms and mustard, saute for 1-2 minutes until the mushrooms are cooked.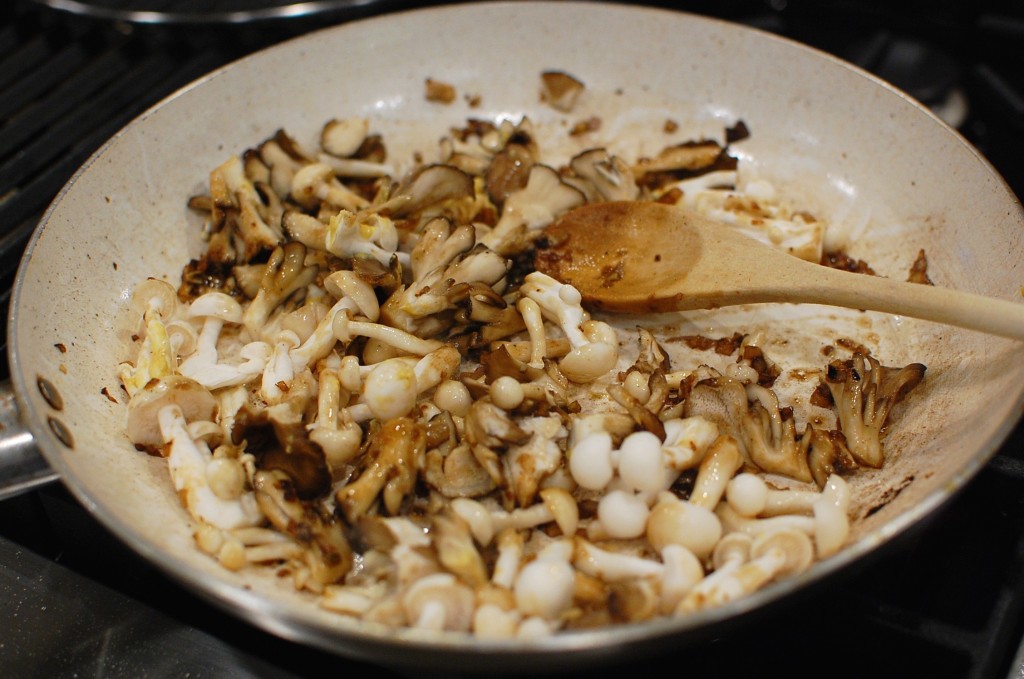 10.  Add the reduced beef broth, and allow the mixture to bubble and simmer for another minute.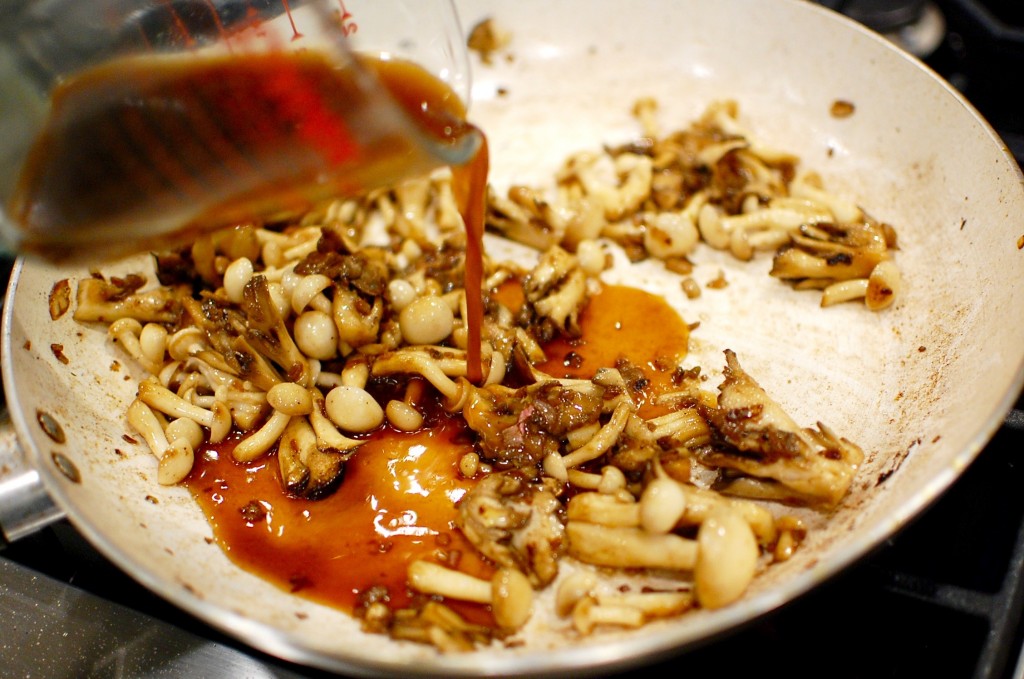 11.  Add the heavy cream, stir, and cook another minute or two until thickened and the sauce coats the back of a spoon.  Taste the sauce and add additional salt/pepper if needed.
12.  Place the rested steak on your plate, and pour the mushrooms and sauce over.  Serve immediately and enjoy!