Here's one of my favorite winter time cookie recipes… Pecan Sandies!  Also known by some as Austrian "Vanillekipferl", "Russian tea cakes", or "Mexican Wedding cookies"… these are a wonderfully rich nut-based shortbread cookie, coated with a generous layer of powdered sugar.  These cookies are really nice to serve with a cup of hot tea.  It's easy to shape these cookies into a ball or sphere… but if you want the more traditional shape, make a crescent shape for Vanillekipferl.
I prefer to make these cookies out of pecans, but you can also use walnuts, almonds, or hazelnuts.  Usually I buy big bags of pecan halves at Costco – store in a gallon sized Ziploc bag with the air pressed out in the freezer to prevent the pecans from going rancid before you can finish them all.
For the powdered sugar coating to form a nice "crust" on the cookies, roll them in powdered sugar while they are still warm.  Enjoy!
Pecan Sandies Cookies:
1 c. pecans
1 c. unsalted butter
1/2 c. sugar
1/2 tsp. salt
1 tsp. vanilla
2 1/4 c. flour
about 1 c. powdered sugar (topping)
1.  Preheat the oven to 325 degrees.  Place the pecans in the workbowl of a food processor.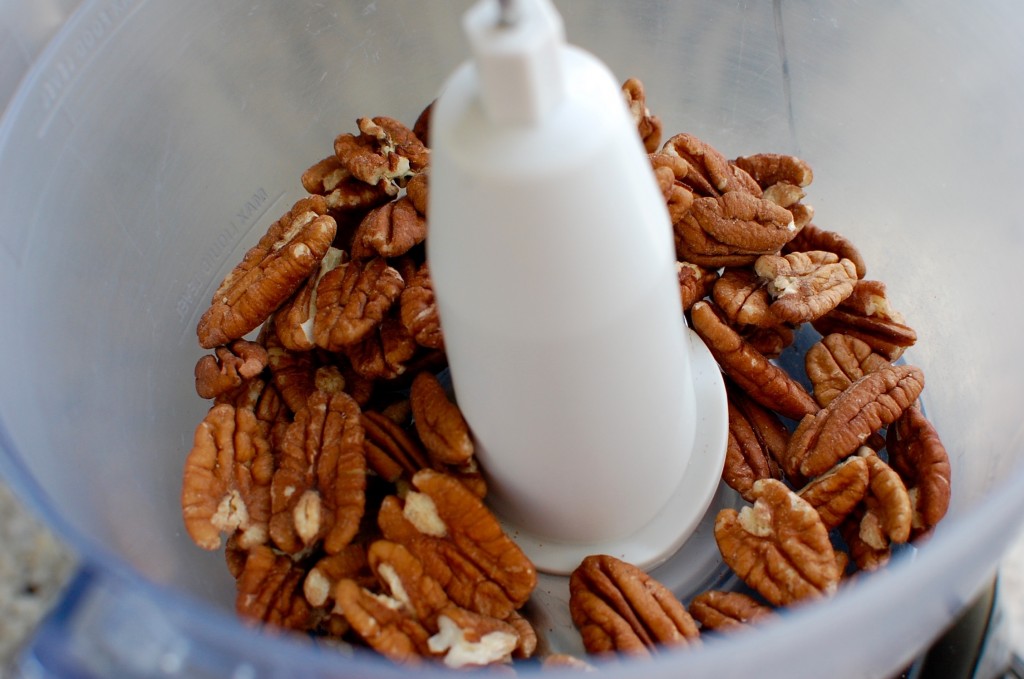 2.  Grind the pecans to a fine chop.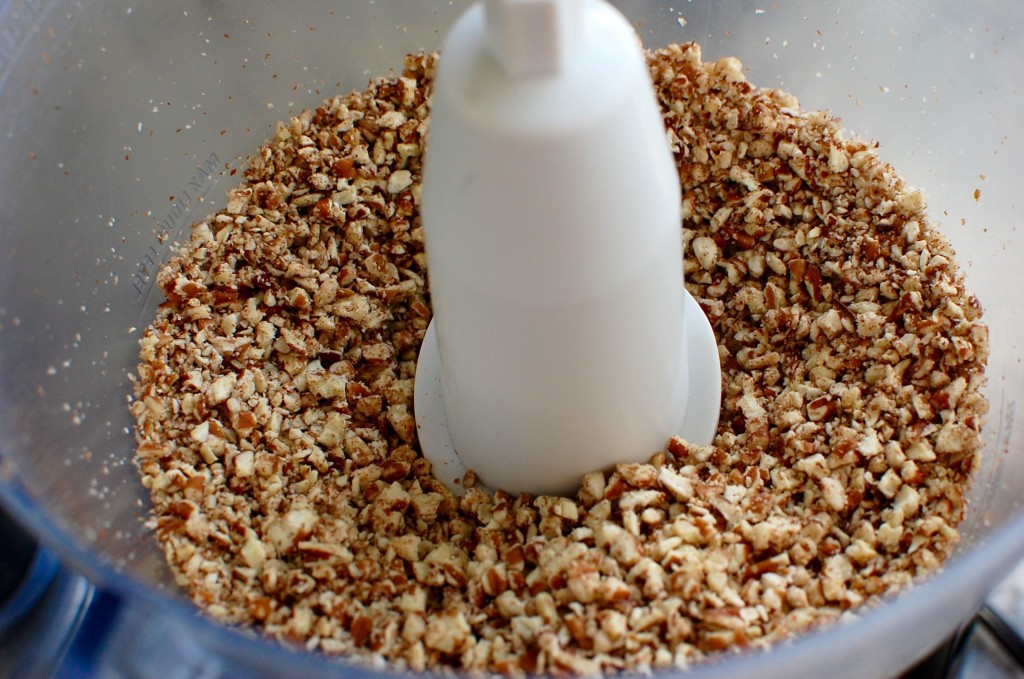 3.  Add the butter (cut into pieces), the sugar, salt, and vanilla.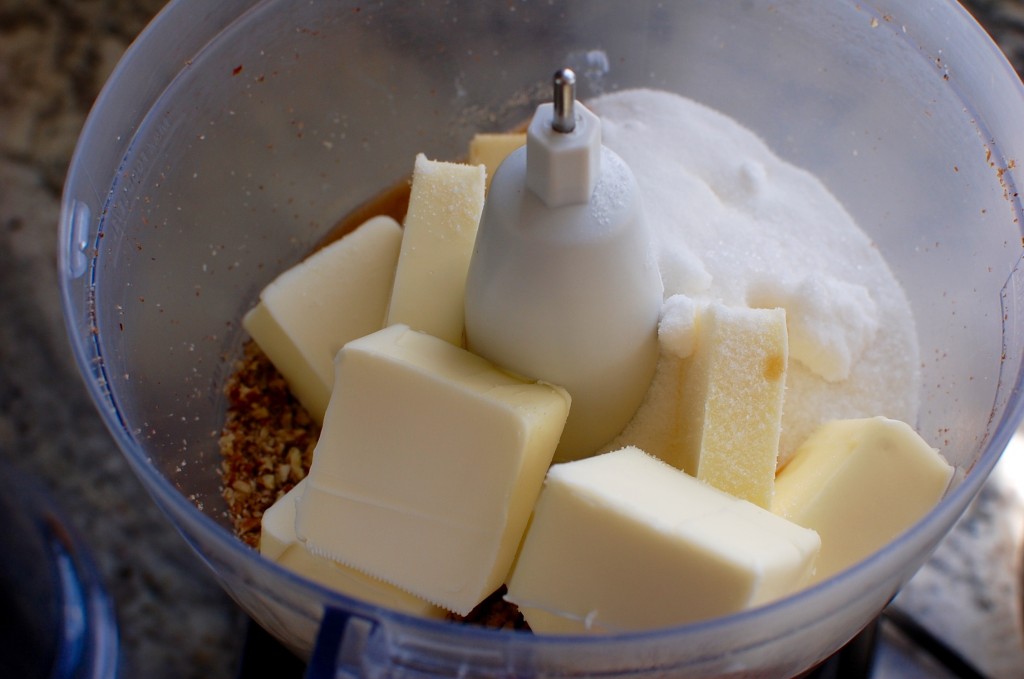 4.  Pulse until the mixture is well combined.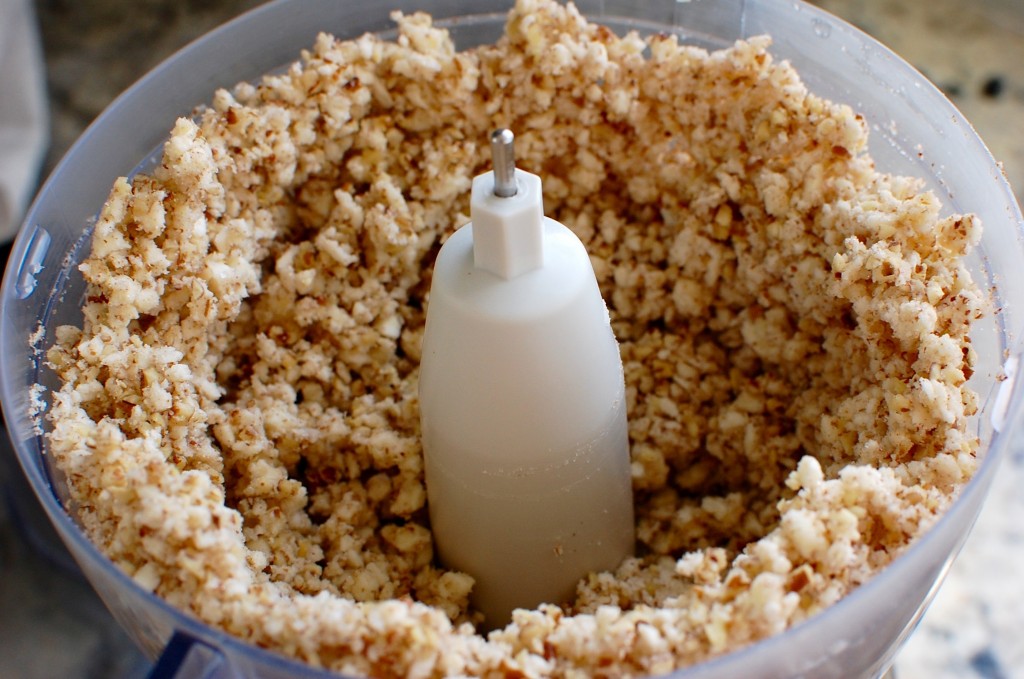 5.  Add half the flour, and pulse until combined.
6.  Add the remaining flour, pulse until the mixture comes together and the flour is well incorporated.  The mixture will be slightly crumbly, but should stick together if pressed.  If your mixture seems too dry (it falls apart after being pressed together) you can add in up to 1 T. water.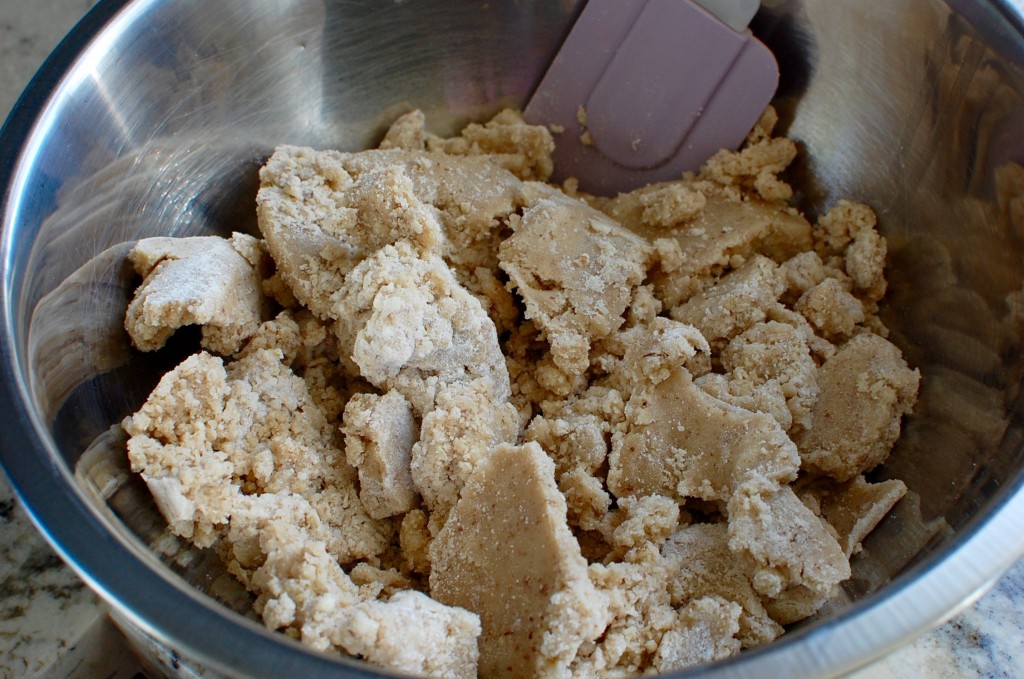 7.  Use a cookie scoop to portion out 1″ balls.  (I typically use the cookie scoop to portion out the dough, then use my hands to smooth the shape into a ball.)  Place the cookies on a silicone lined baking sheet.  (If you want these to be the more traditional Austrian Vanillekipferl instead of my lazy spheres… then form crescent shapes instead of balls.)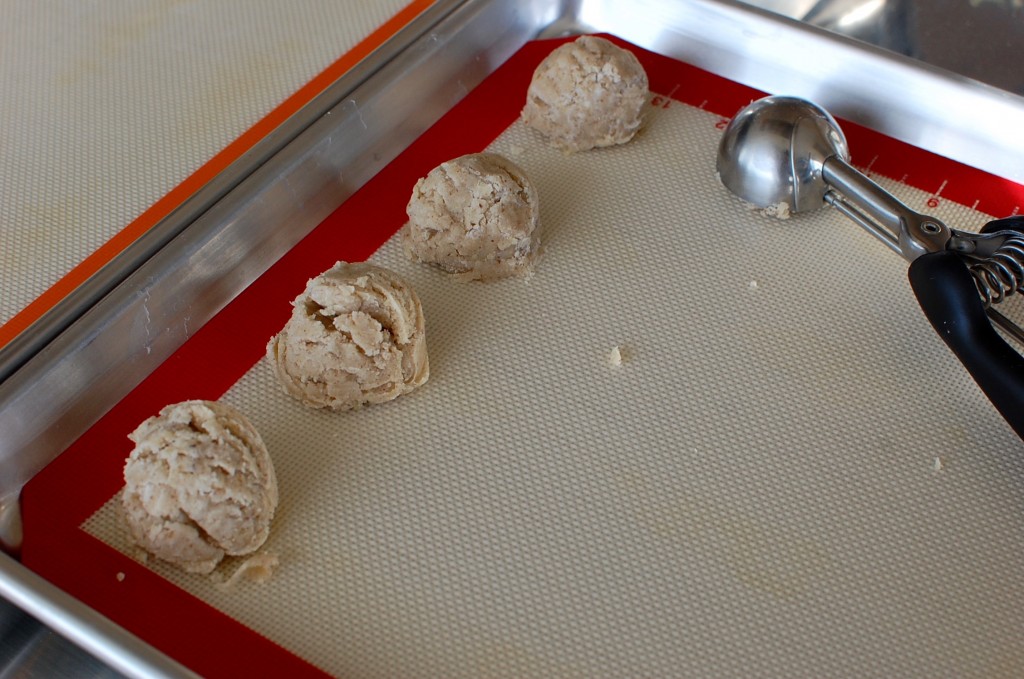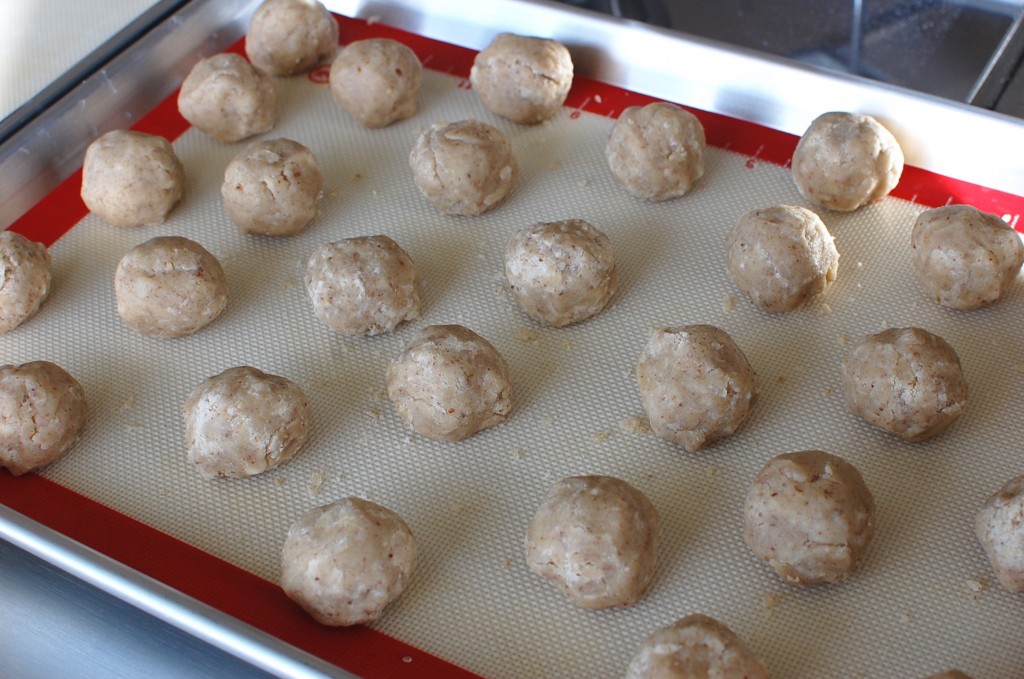 8. Bake for 20 minutes.  Cool the cookies on the sheet for 5-10 minutes (during the cooling process they will become less fragile – if you attempt to move them or coat them immediately, they may fall apart!)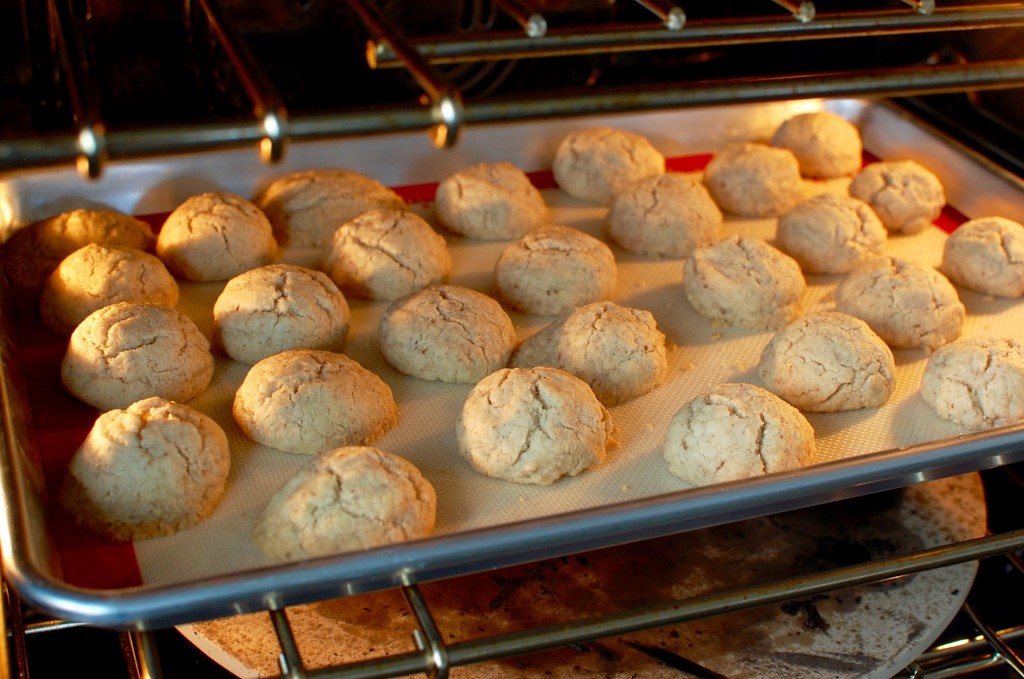 9.  Roll the cookies in powdered sugar while the cookies are still warm.
10.  Allow the cookies to cool completely.  (Store in a covered container.)  Enjoy your cookies!  (They are wonderful to serve with tea!)