Summer time weather calls for barbecue!  But what do you do when it's way too hot to go outside and actually tend to the grill?  Crockpot ribs are the perfect solution – the ribs slow cook for several hours in a flavorful liquid, then you finish them in the oven!  These also work great if you want to be able to do things during the day, then come back home for a BBQ dinner without too much fuss.
What kind of liquid do I use?  Well, for baby back ribs, a 1 L. bottle of Dr. Pepper soda is my braising liquid of choice.  It has a nice sweet flavor that goes well with the smokiness of the barbeque.  I also like to buy an extra bottle of Dr. Pepper to reduce to 1/8 the original volume… then mix that into bottled BBQ sauce with some spices to "doctor it up".  ;)
Normally, when I make this recipe, I use two racks of ribs, and cut them into thirds so that they fit into the crock pot.  You will get about 4-6 servings depending on how big your ribs are (and how many ribs you want to eat).  You can also customize how "tender" you want your ribs to be.  If you like your ribs falling off the bone (that's how I like them)… then cook them 4-6 hours on high in the crockpot.  If you want your ribs with more of a bite to them… then you may want to cook for a shorter period of time, like 3-4 hours.
Enjoy your 'doctored up' baby back ribs!
Dr. Pepper Baby back ribs:
2 racks baby back ribs
2 L. bottle Dr. Pepper soda
1 onion, diced
1 tsp. liquid smoke
1 tsp. salt (+ additional salt for seasoning)
Dr. Pepper BBQ sauce:
2 L. bottle Dr. Pepper soda
1 c. your favorite bottle BBQ sauce
1/4 tsp. liquid smoke
1/2 tsp. paprika
1 tsp. garlic powder
1/4 tsp. cayenne pepper
1.  The night before, make the Dr. Pepper BBQ sauce.  Pour the entire 2 L. bottle of Dr. Pepper into a large pot.  Put a bamboo skewer into the pot, mark the liquid level with a permanent marker.  (In this photo, I'm lifting up the skewer out of the pot so you can see the marks.  If I put the skewer all the way down so it touches the bottom of the pot, the top blue marking will line up with the top level of the liquid.)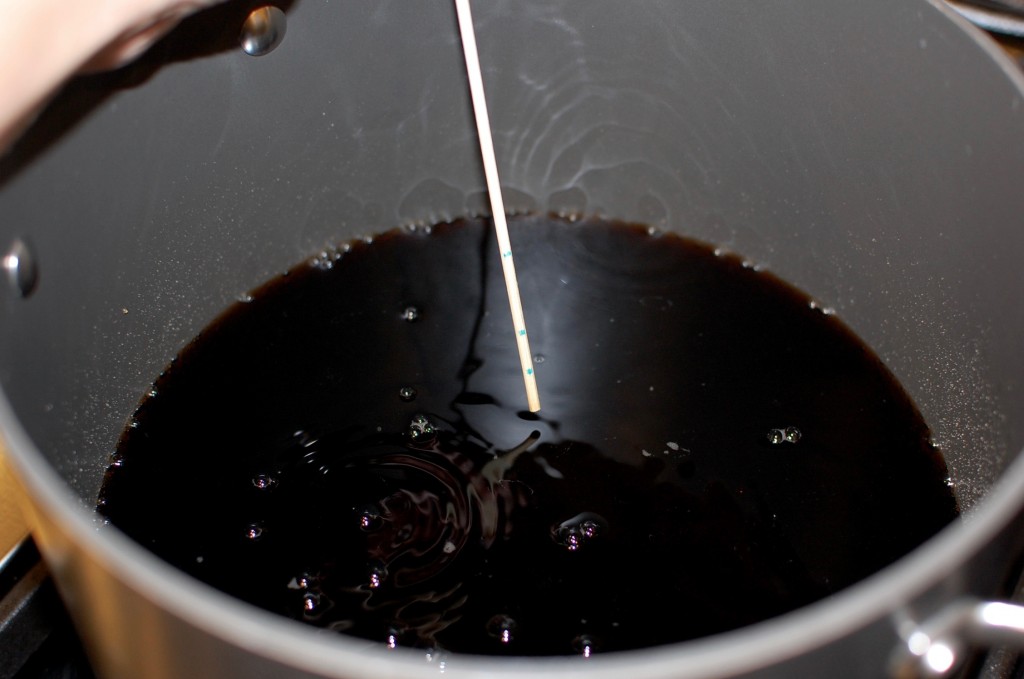 2.  Over medium high heat, allow the soda to simmer until reduced to 1/8 the original amount.  (Use the bamboo skewer to measure – make markings ahead of time at the 1/2, 1/4, and 1/8 levels so that you can see how far along you are).  Once you have reduced the soda to 1/8, remove from heat and set aside to cool.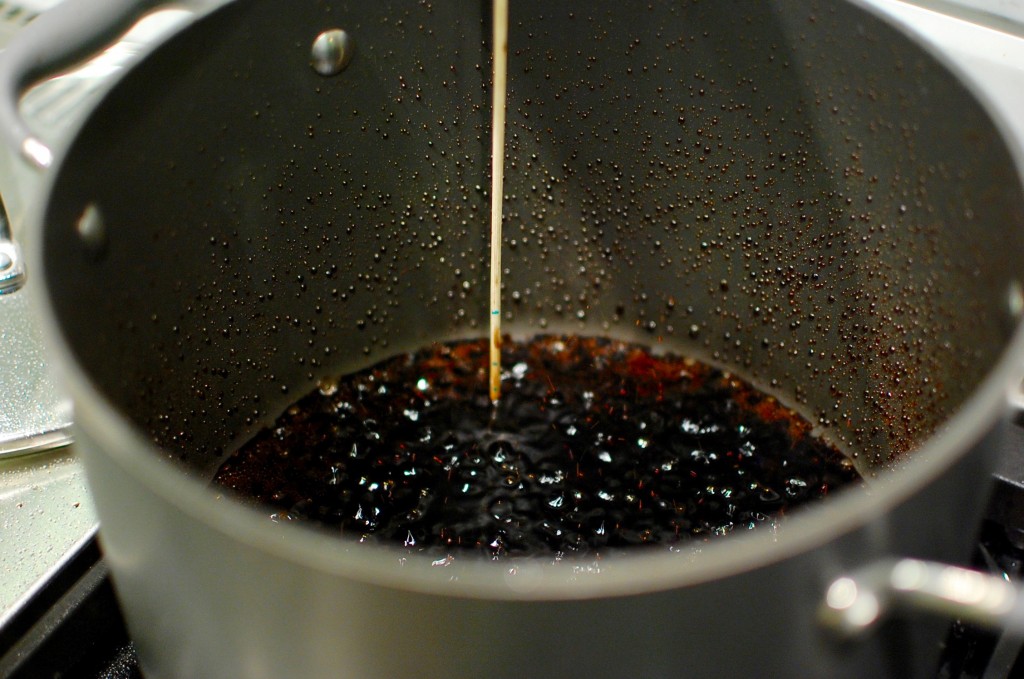 3.  You should have about 1 c. reduced Dr. Pepper (it should be a syrup consistency).  Mix the reduced Dr. Pepper with 1 c. of your favorite bottled BBQ sauce, then mix in the liquid smoke, paprika, garlic powder, and cayenne pepper.  Taste and adjust seasonings to your liking.  Cover with plastic wrap and set aside in the refrigerator.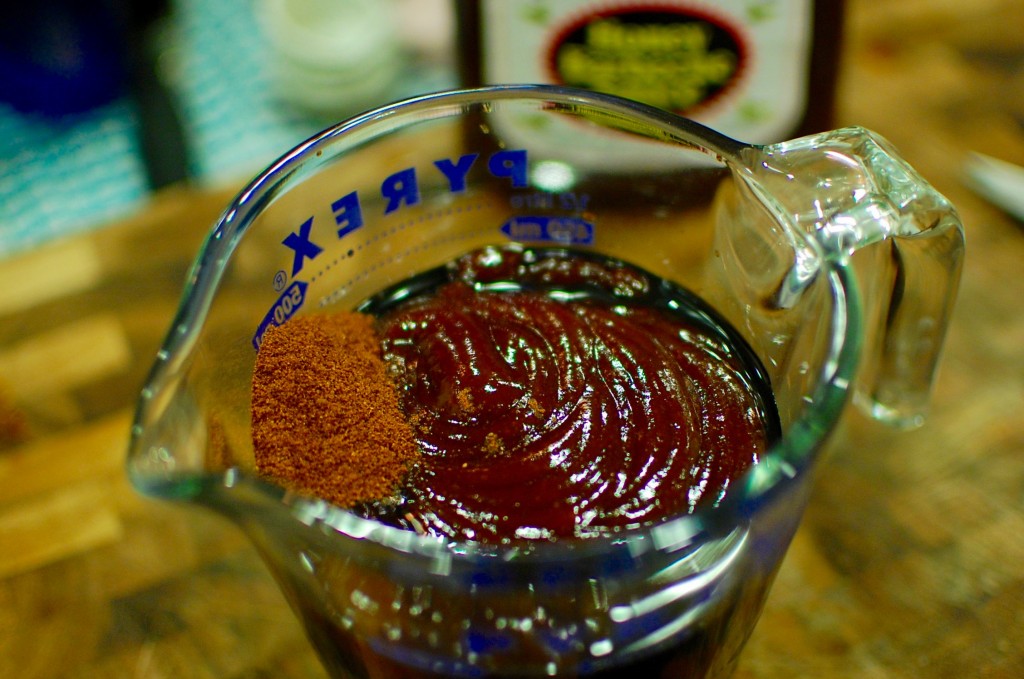 4.  The morning you plan to make your ribs, place the ribs into your crockpot with the onion, the other Dr. Pepper 2 L. bottle, 1-2 tsp. salt, and liquid smoke.  (I line mine with Reynold's slow cooker liners for easy clean up.)  Cover and cook on high for about 4-6 hours for the ribs to be tender and falling off the bone (my personal preference).  If you prefer your ribs with more of a "bite" to it… cook for a shorter period of time, like 3-4 hours.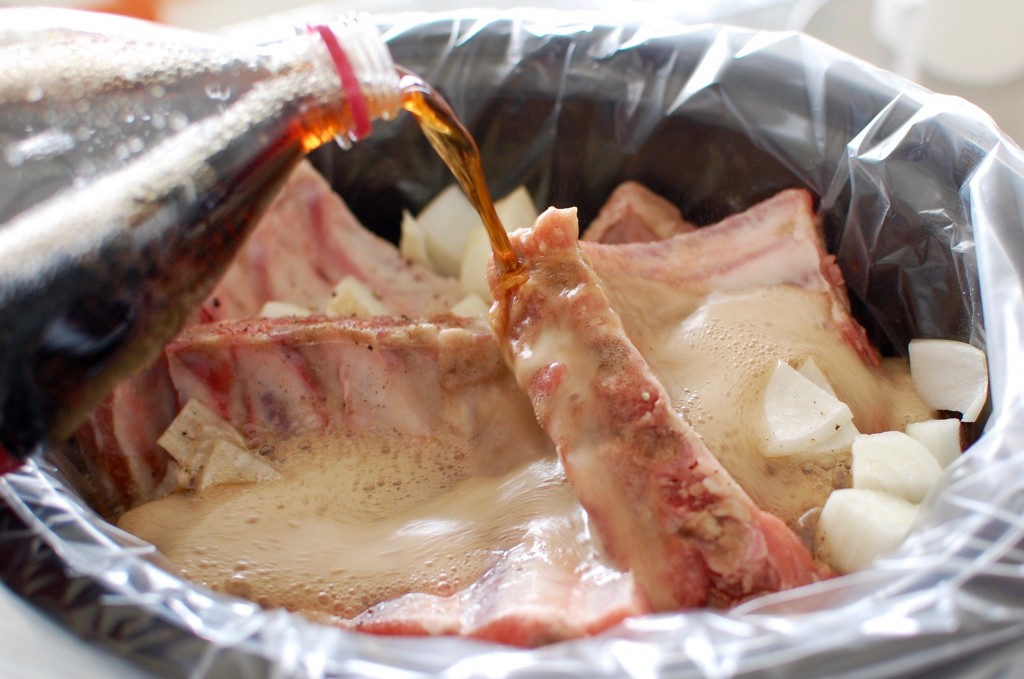 5.  Preheat oven to 400.  Remove the ribs from the crockpot to a foil lined baking sheet, discard the cooking liquid.  Coat both sides of the ribs with the Dr. Pepper BBQ sauce.   Cover with foil, bake for about 30-40 minutes.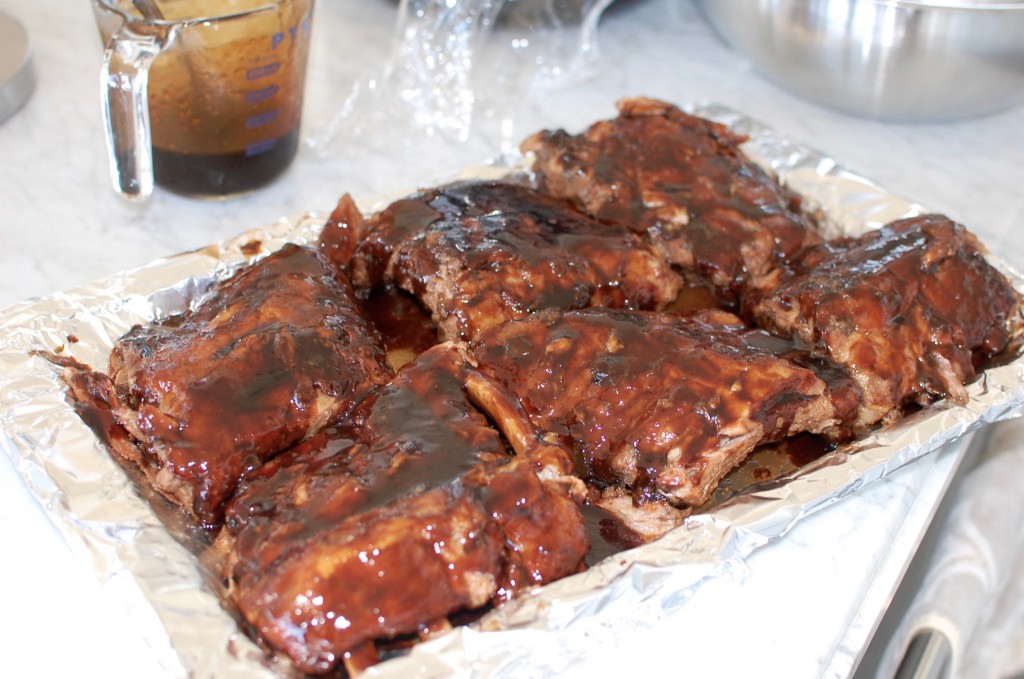 6.  At this point, if the ribs are not caramelized to your liking, uncover, and finish by broiling on the top rack for 2-3 minutes.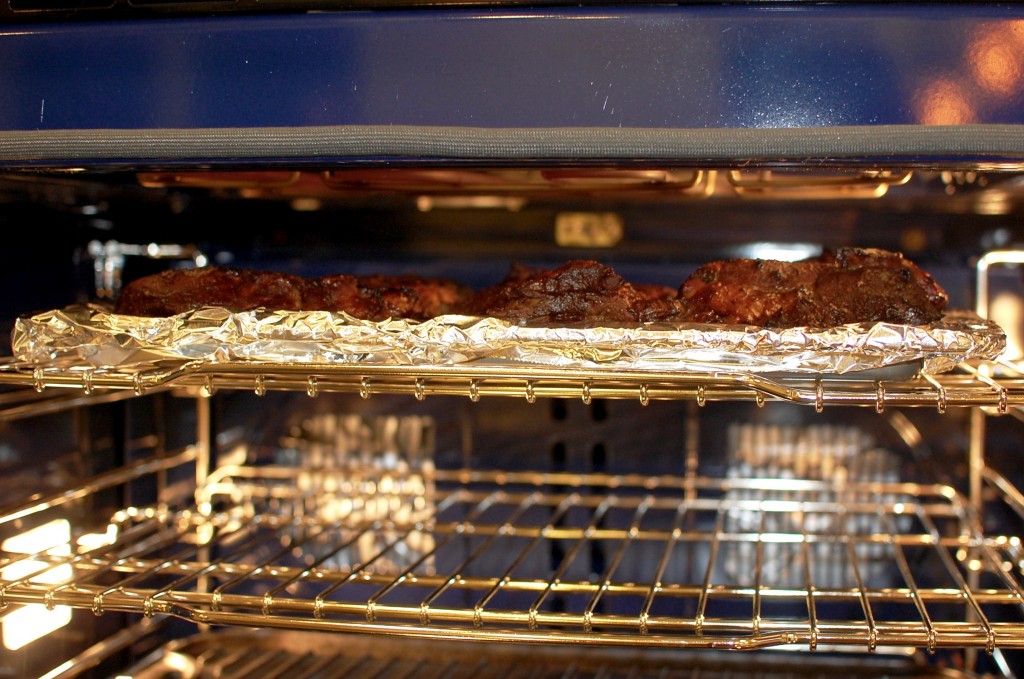 7.  Serve, and enjoy!