Here's one of my basic stand-by side dishes: Asian style coleslaw with a sweet sesame dressing (no mayo!).  It's pretty easy to prepare, and works well as a quick salad or side to accompany your meal!
For best results, use Savoy cabbage (it's the round head of cabbage with wrinkly looking leaves).  If you can't get Savoy cabbage, regular cabbage will work ok too – I just prefer the texture of Savoy cabbage in this dish because it's similar to Napa cabbage.  (While Napa cabbage is great for Asian soups and dishes… it has too much "stem" to make it work well in a salad.)
Tip:  Store your sesame oil in the refrigerator to extend the shelf life (it has a tendency to go rancid quickly if stored at room temperature).  Refrigerated sesame oil will turn a little cloudy when cold – but will quickly return to normal if left to sit at room temperature for a few minutes.
Asian coleslaw:
1 small head Savoy cabbage (or 1/2 large head)
2 carrots
1/2 bunch cilantro
4-5 stalks green onion
1/3 c. sliced almonds
1 can mandarin oranges, drained (optional)
Sweet Sesame Dressing:
6 T. apple cider vinegar
4 T. sugar
1 tsp. salt
1/2 tsp black pepper
1 T. sesame oil
1 tsp. Hoisin sauce
1/2 c. canola oil
1 T. sesame seeds
1.  Peel and grate the carrots.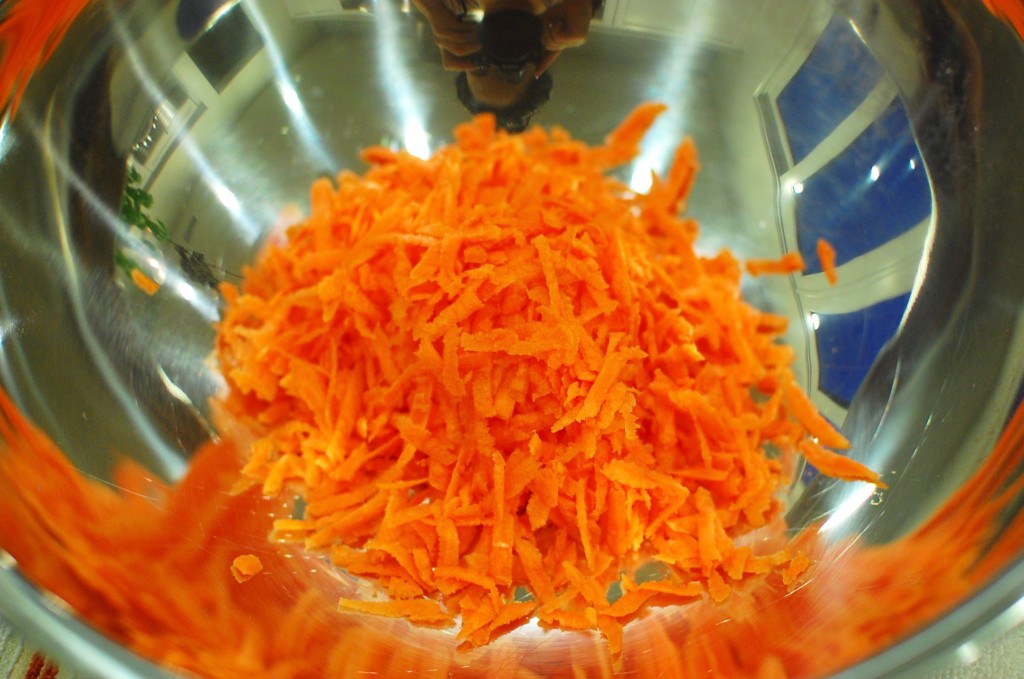 2.  Wash the cabbage.  Cut in half, remove the hard stem. Chop the cabbage into thin strips.  (Savoy cabbage is the one with wrinkly leaves.)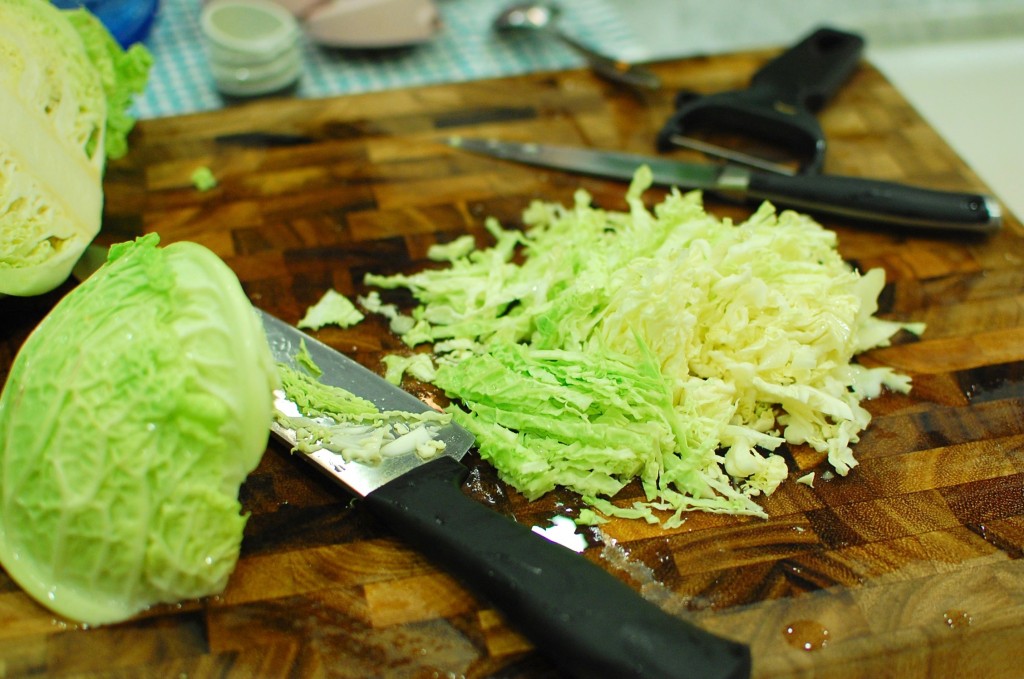 3.  Chop the cilantro.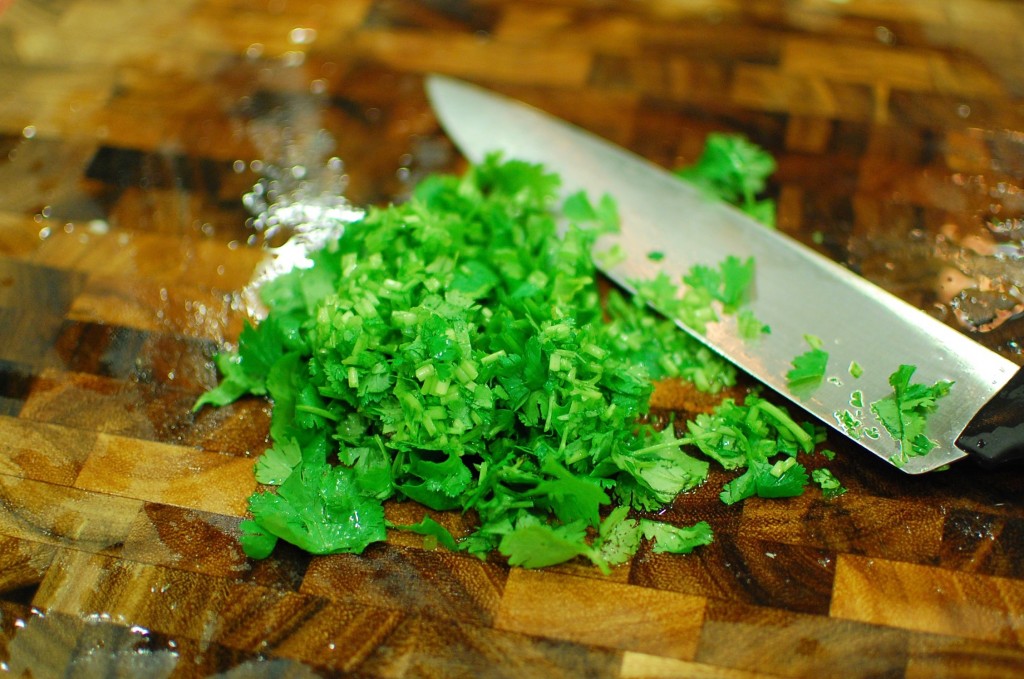 4.  Slice the green onions.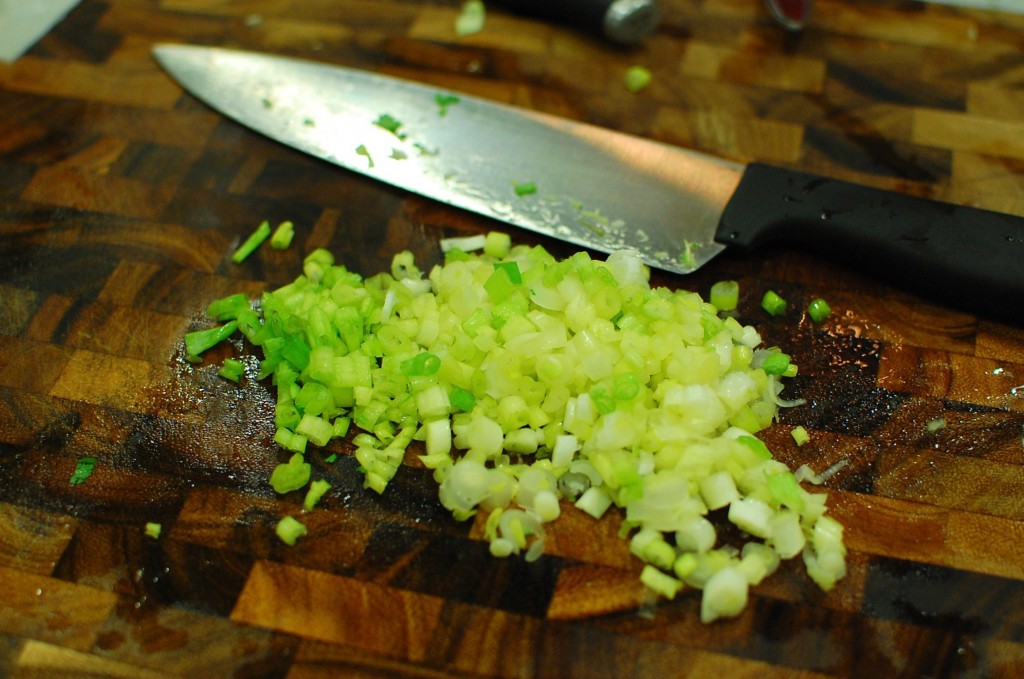 5.  Place all ingredients in a large bowl and top with the sliced almonds.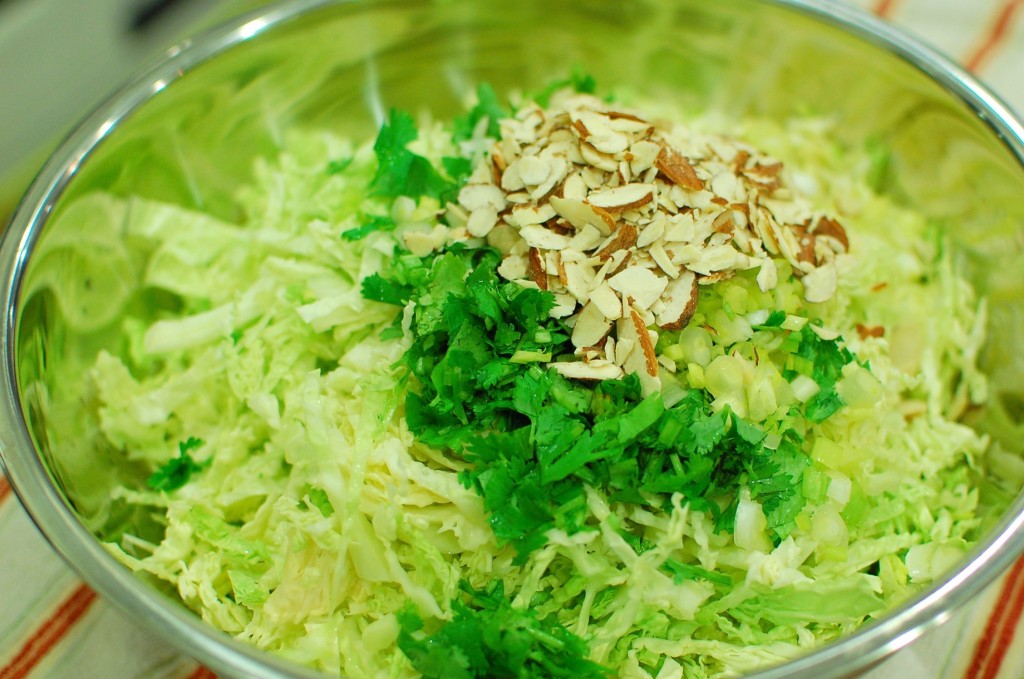 6.  Mix all the dressing ingredients with a fork (stir quickly, using whipping motions to combine the oil and vinegar into an emulsion.)  Stir in the sesame seeds.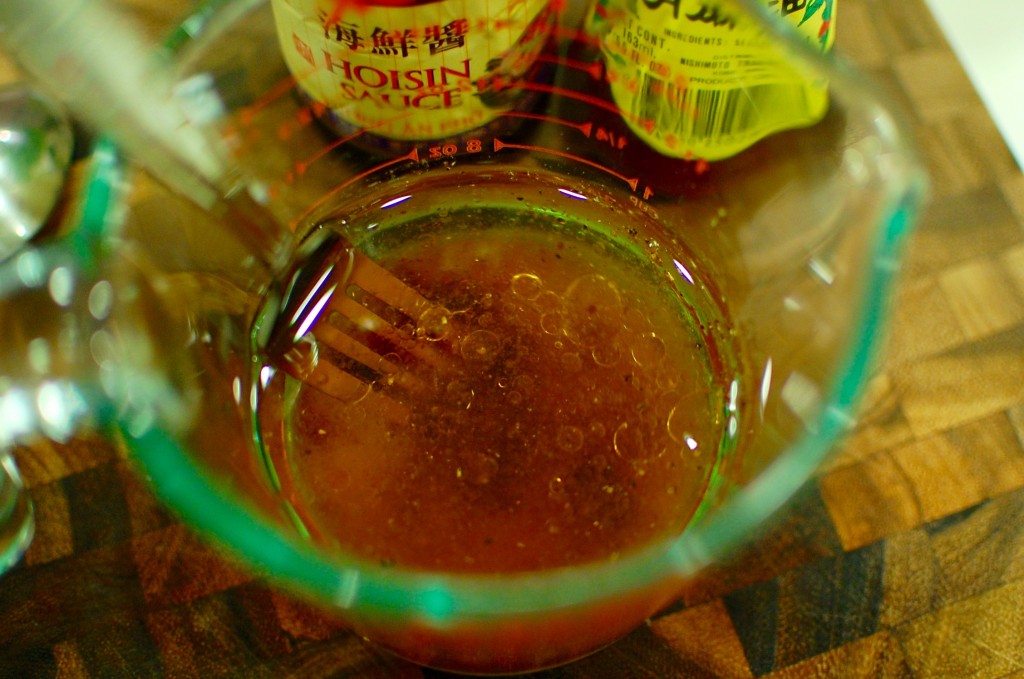 7.  Pour the sweet sesame dressing over the vegetable mixture.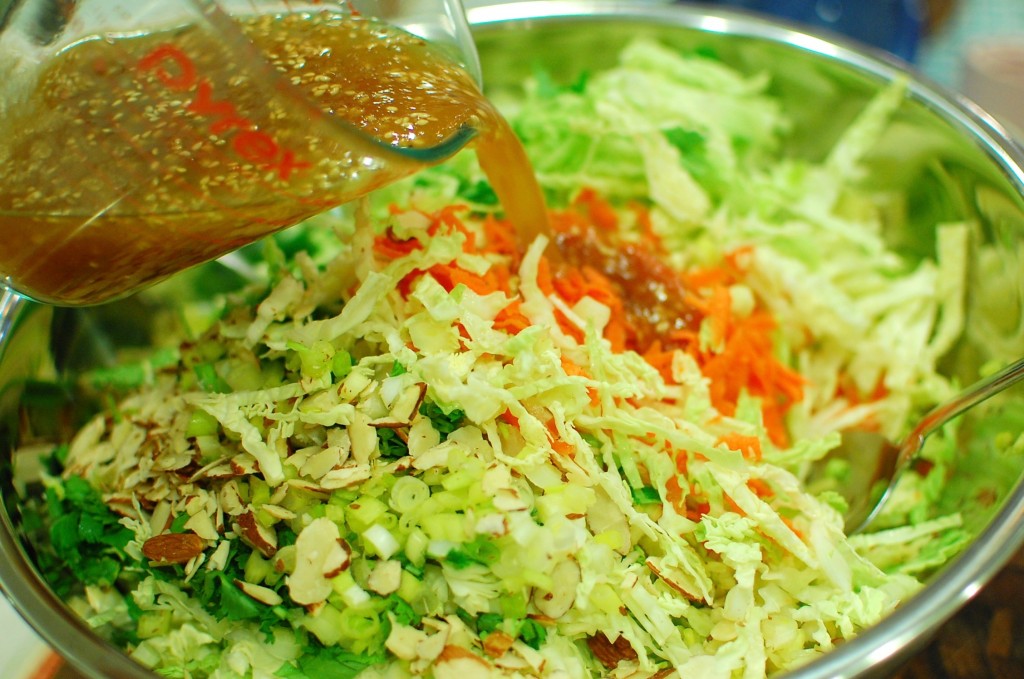 8.  Toss and refrigerate for about 1 hour before serving.