There's a restaurant nearby that we go to sometimes that has a wonderful margarita called the "spicy tangerine".   It has a lovely sweetness, with a mild kick of spice and heat.
This is my homemade version of that drink – use fresh limes & tangerines to make the juice for the best flavor!
Enjoy!
Spicy Tangerine Margarita (1 serving):
1 1/2 oz. Patron silver tequila
1/2 oz. Grand Marnier
1/2 oz. fresh lime juice
1 oz. simple syrup
1 1/2 oz. fresh tangerine juice (about 1/2 to 1 tangerine, depending on size)
1 small red chile pepper
Garnish:
Margarita/coarse sea salt
dash chili powder
dash cayenne pepper
1.  Peel and segment the tangerines, squeeze any remaining juice into the bowl.  (Here you can see that I segmented about 10 tangerines, and ended up with quite a bit of juice.)  If you don't want to bother with segments, just go ahead and squeeze the tangerines to juice them.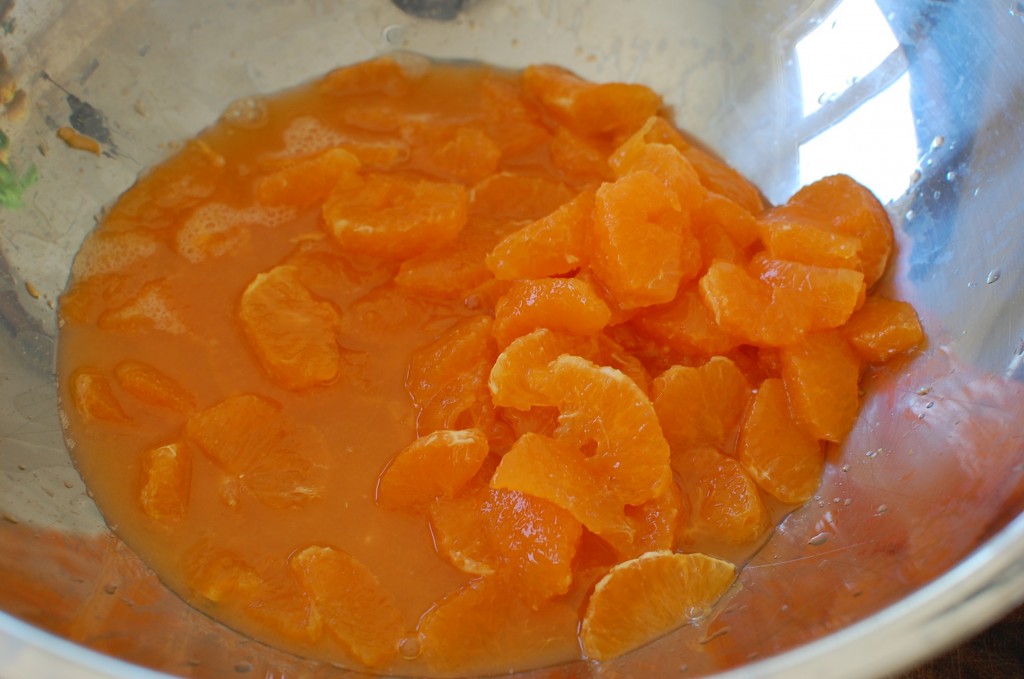 2.  Mix a small amount of the margarita salt with a few dashes of the chili powder and cayenne pepper.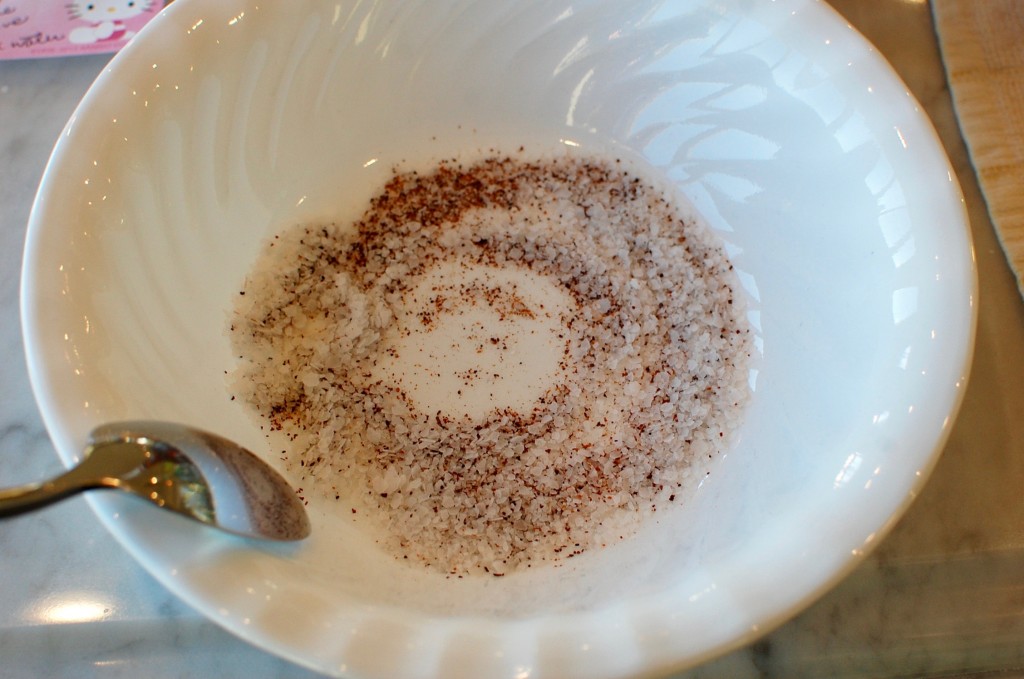 3.  Rub the cut surface of a lime along the rim of a glass, then dip into the spicy salt mixture.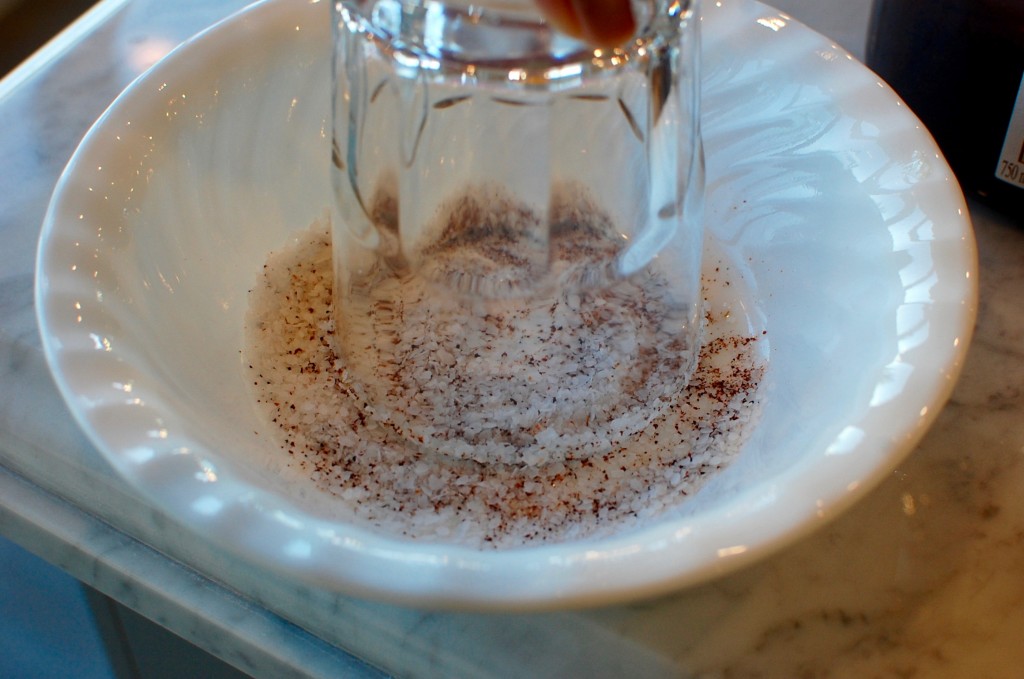 4.  Slice the chile pepper.  (I'm using a small red Jalapeno pepper from my garden.)  Use the entire pepper if you want a spicier margarita, use less if you want a milder margarita.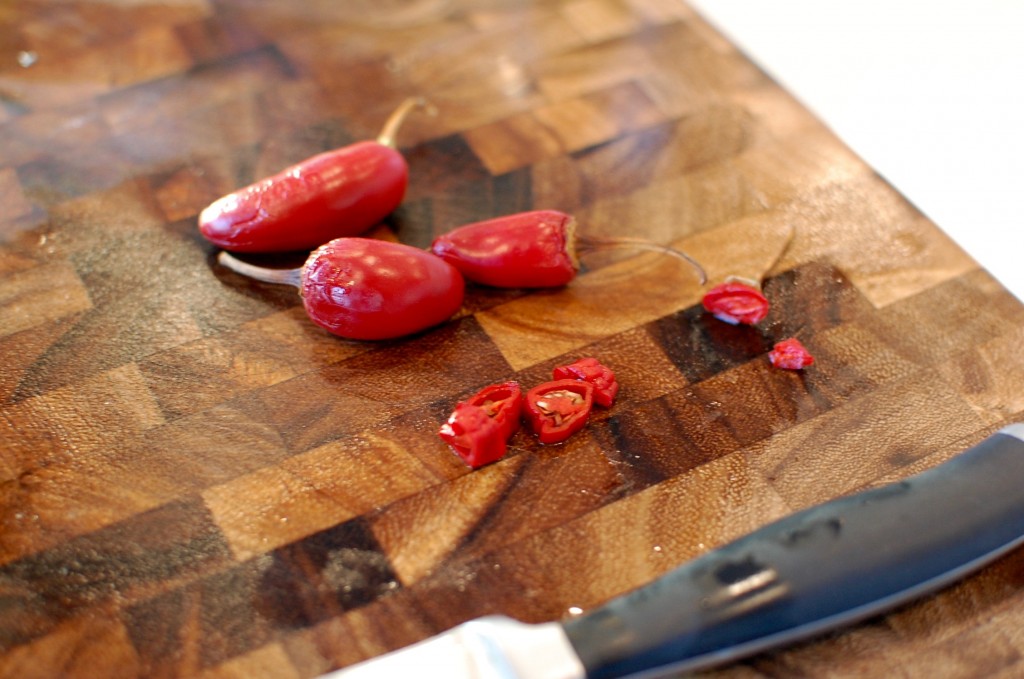 5.  Add the Patron, Grand Marnier, lime juice, simple syrup, cut red chile pepper, and tangerine juice into a cocktail shaker.  (You can also add a few segments of tangerine.)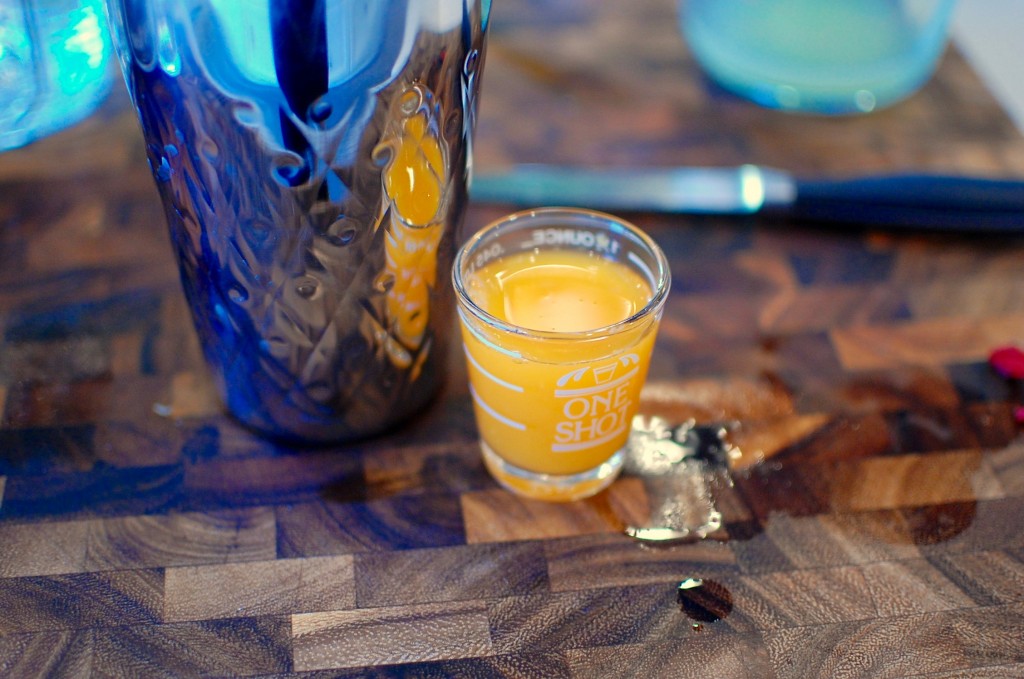 6.  Use a muddler (or the back of a wooden spoon) to mash and bruise the chile to release the flavor.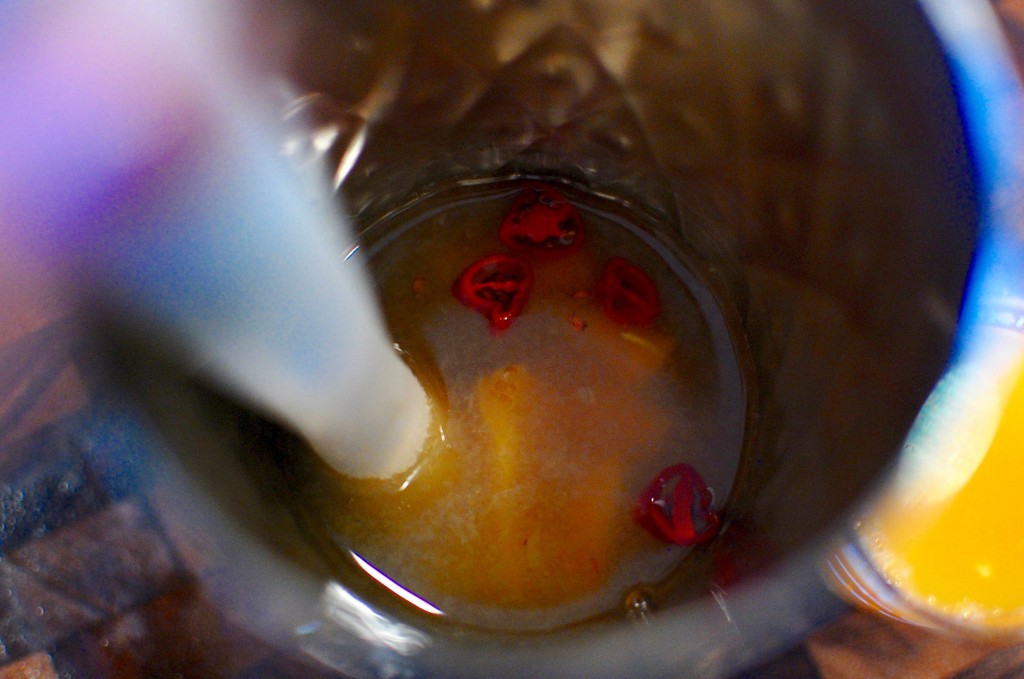 7.  Add a little bit of crushed ice, shake until frosted over.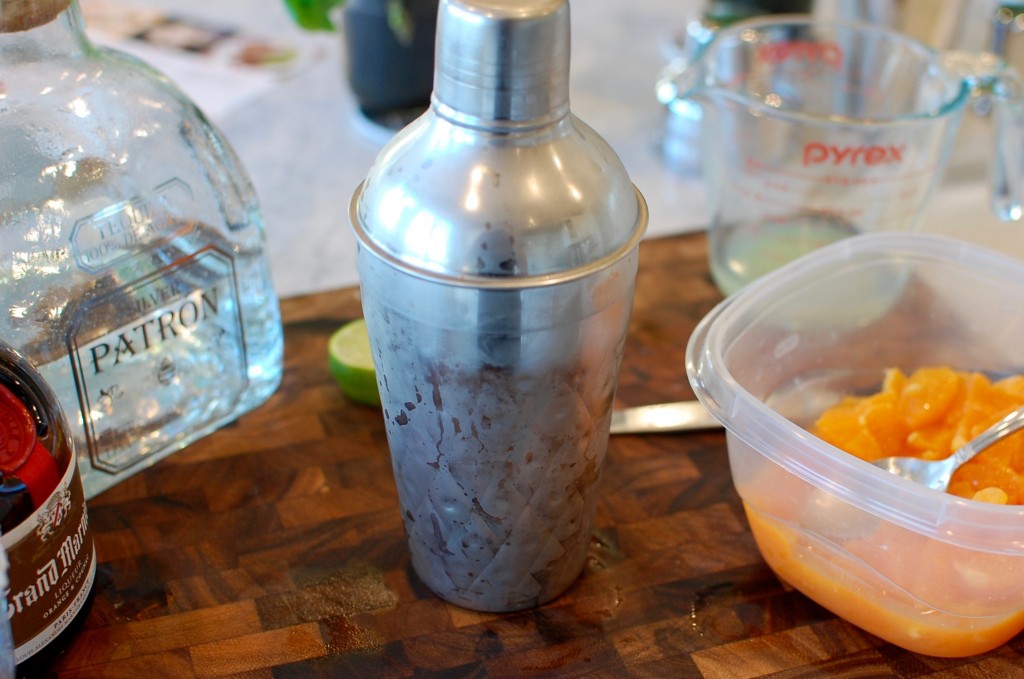 8.  Pour over ice into the prepared glass.  Enjoy!