A year ago, I posted my efforts to make a Chocolate Matcha Marble Cake, inspired by a Bakerella recipe that I read the year before.  While the resulting cake was delicious, I wasn't quite happy with the way it looked visually.  I think the problem was that instead of using the Hershey's Special Dark Cocoa Powder that Bakerella suggested, I went with the regular cocoa powder from Trader Joe's that I had on hand.  Because of that, the resulting chocolate swirls were too "red/brown" (instead of a dark brown), and I probably swirled it around a little too much, so there weren't any of the distinctive patches of green vs. dark brown that Bakerella had in her beautiful cake.  So I decided to try it again, this time using the Special Dark cocoa powder, and I also bought a much more potent Japanese Matcha powder (without any added sugars…. just pure STRONG matcha).
Recently, I saw a recipe for "zebra cake" on the King Arthur Flour website.  While the cake looked stunning visually, most of the reviews commented on the lack of flavor, blandness, and just overall dissatisfaction with the taste/texture of the cake.  Hmm… why not combine the two different cakes and see if I could create something really unique?
Chocolate Matcha Zebra Cake: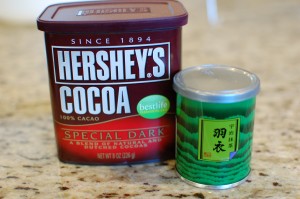 3 c. sugar
1 c. unsalted butter
3 eggs
1 3/4 c. milk
1 tsp. vanilla
Chocolate Mixture:
1 1/2 c. flour
1/2 c. unsweetened Hershey's Special dark cocoa powder
1 1/2 tsp. baking powder
1/2 tsp salt
Green Tea/Matcha Mixture:
1 1/2 c. flour
2 T. Japanese matcha (green tea) powder (use 3 T. if buying the sweetened American matcha)
1 1/2 tsp baking powder
1/2 tsp salt
1.  Preheat oven to 325, and generously spray a 9″ springform pan with pam for baking.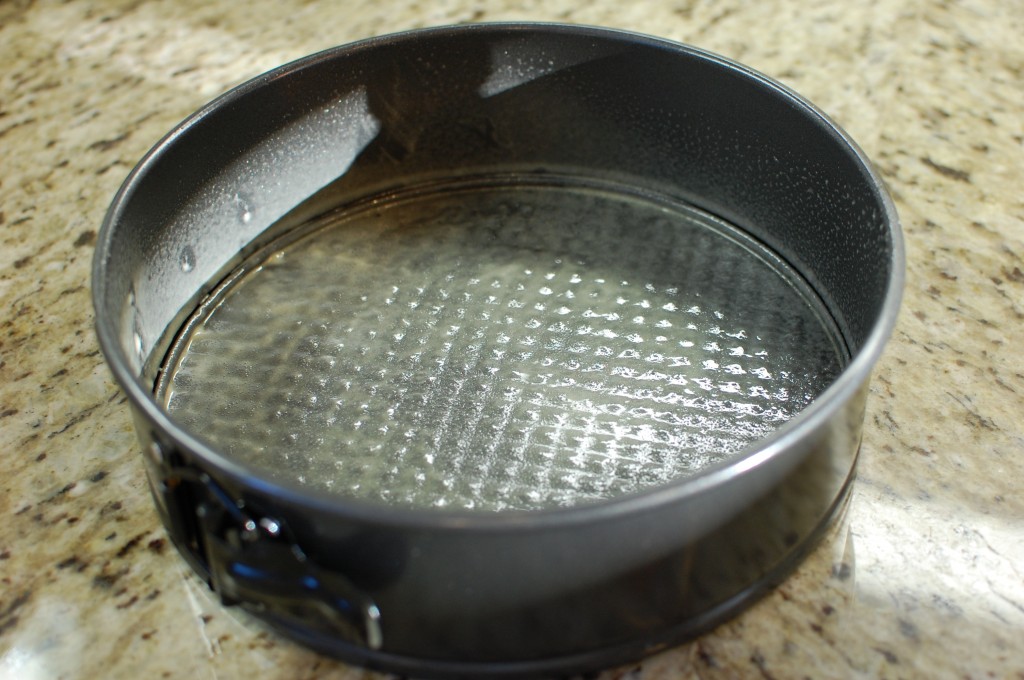 2.  Sift the dry ingredients in separate bowls.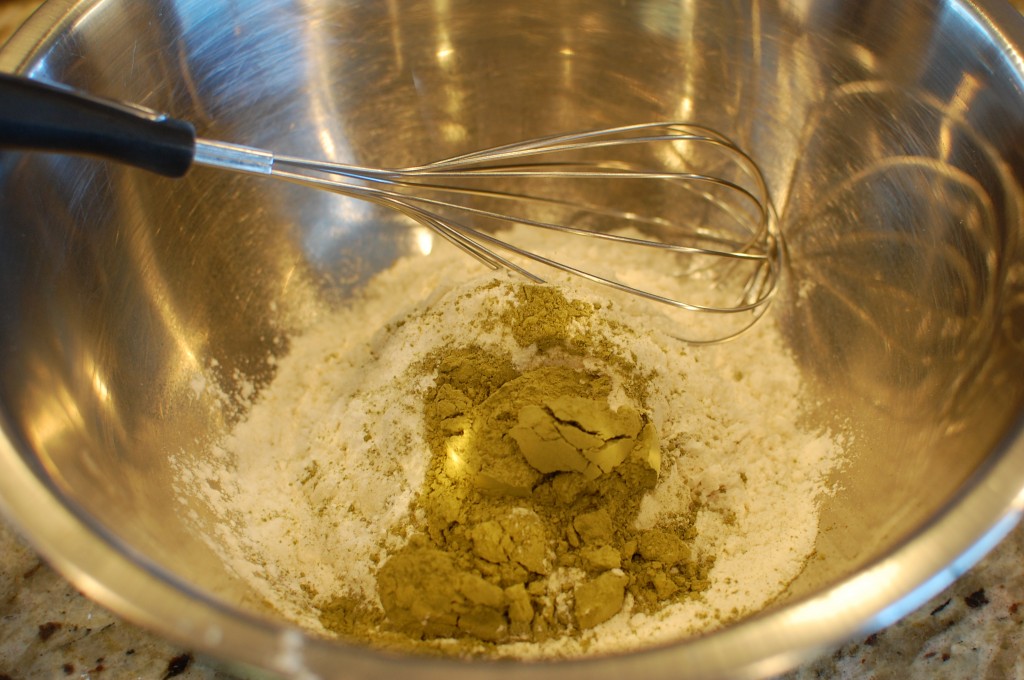 3.  Cream the butter and sugar until fluffy.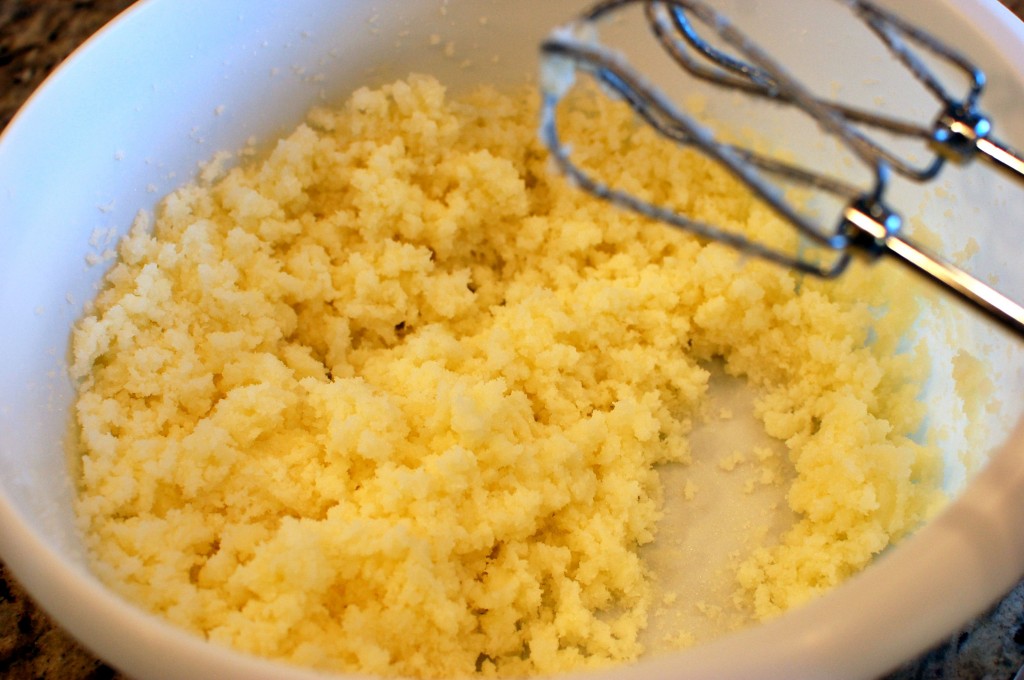 4.  Beat in the eggs, then add the milk and vanilla.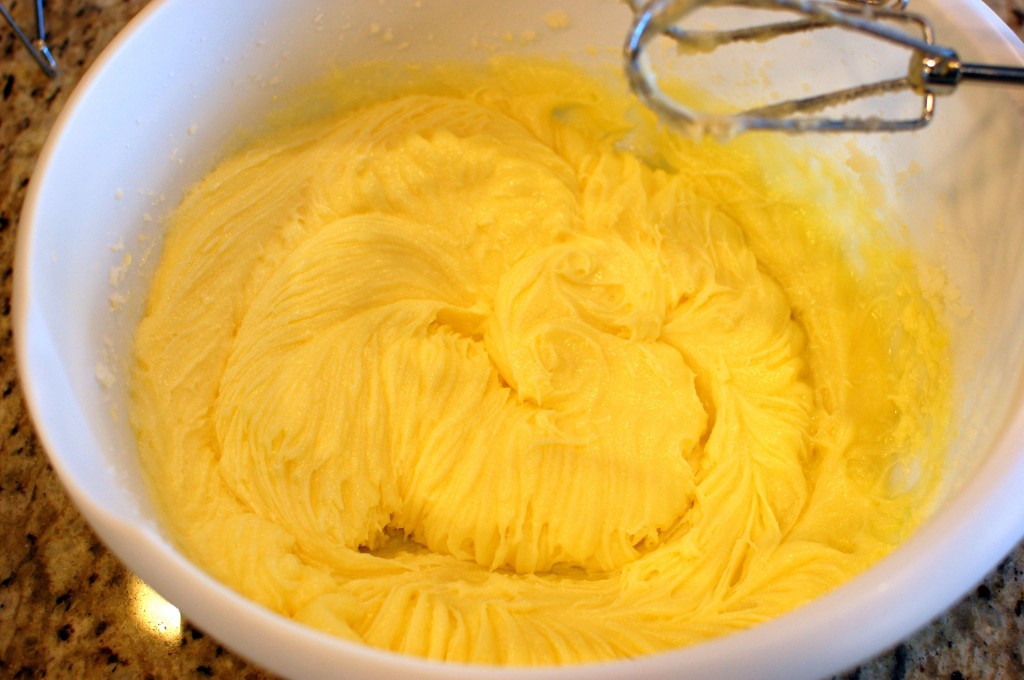 5.  Divide the wet mixture evenly among the two dry ingredient bowls, mix to combine so that you have 2 separate batters:  green tea and dark chocolate.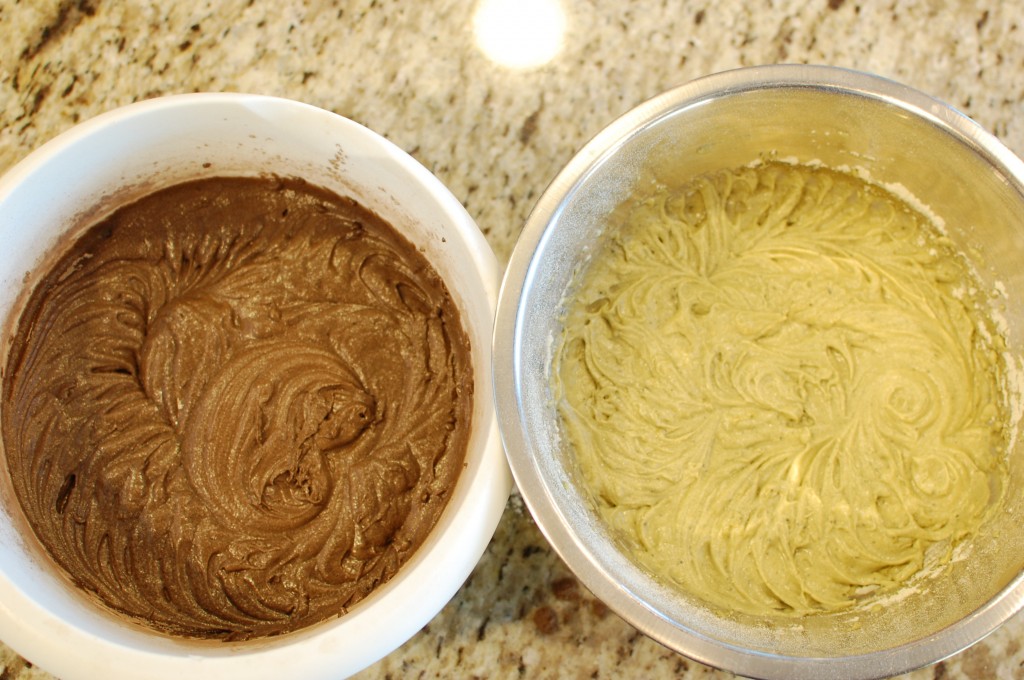 6.  To make the zebra stripes:  Place 3 T. chocolate batter into the center of the pan, follow with 3 T. of green tea batter.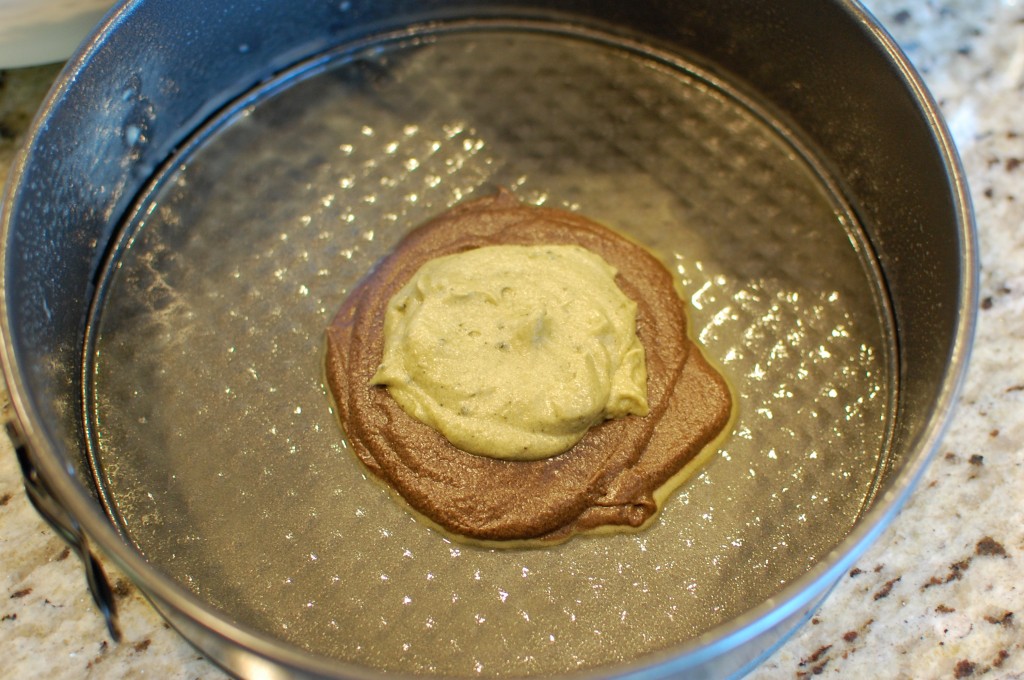 7.  Continue alternating 3 T. chocolate batter, then 3 T. green tea batter, gently shaking the pan once in awhile to slightly level the batter mound.  It doesn't need to be exact, but try to keep the circles roughly intact.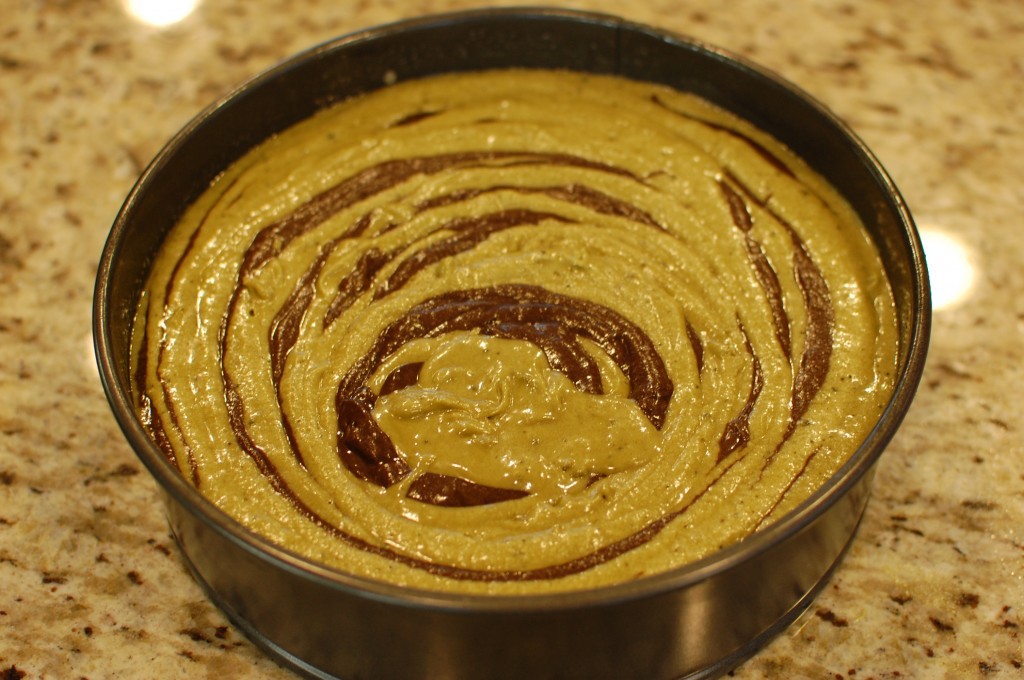 8.  Bake at 325 degrees for 1 hour 15 minutes, or until the cake springs back when gently touched.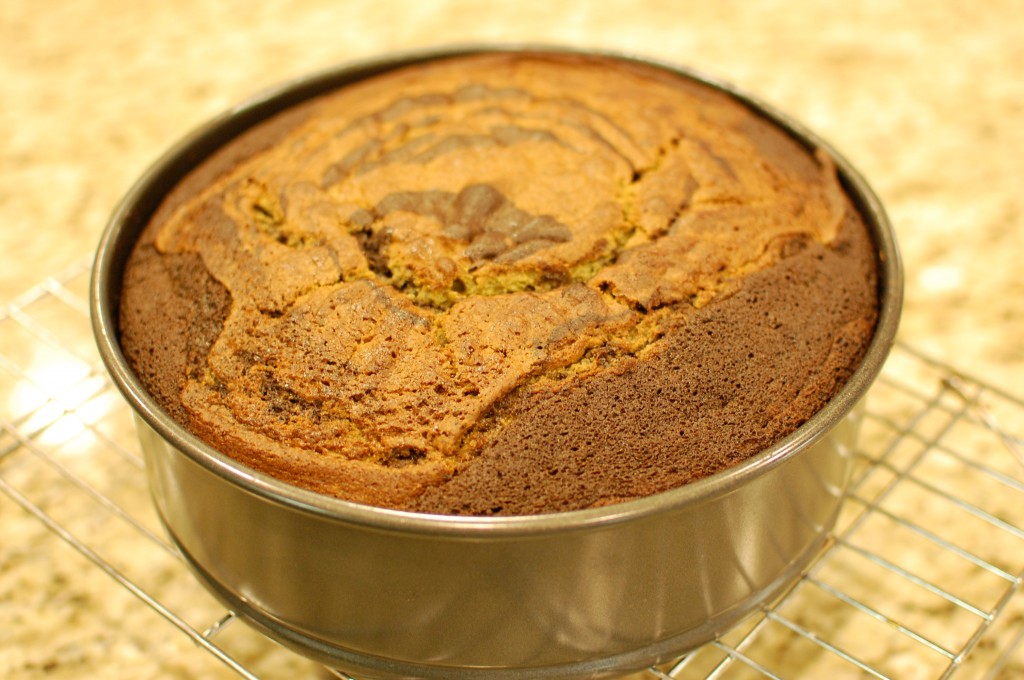 9.  Cool for 10 minutes, then remove the sides of the springform pan.  Cool for at least 1 hour before serving.