It's summer time again!  That means that strawberries are in season, and most likely on sale.  I got some large ripe packages of strawberries at the local supermarket for $4.99 per box… not too bad.
But there are only so many strawberries a person can eat… so to use them up before they went bad, I made this wonderful strawberry bread.  You can substitute walnuts or your favorite nuts for the pecans (or omit them completely).  The lemon extract gives the strawberry flavor a little punch – something that vanilla extract doesn't seem to do as well.  However, you can substitute vanilla for the lemon extract if you like, or use the zest of one lemon instead.
Strawberry Bread: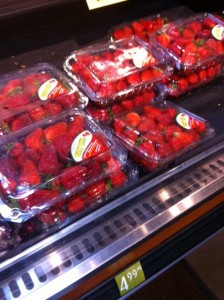 3 c. chopped fresh strawberries
2 c. sugar
4 eggs
1 1/4 c. oil
3 c. flour
1 tsp. baking soda
1 tsp. salt
1 1/2 tsp. cinnamon
1 tsp. lemon extract
1 c. pecans, chopped
1.  Preheat oven to 350 degrees, and grease and flour two loaf pans.  Chop the pecans.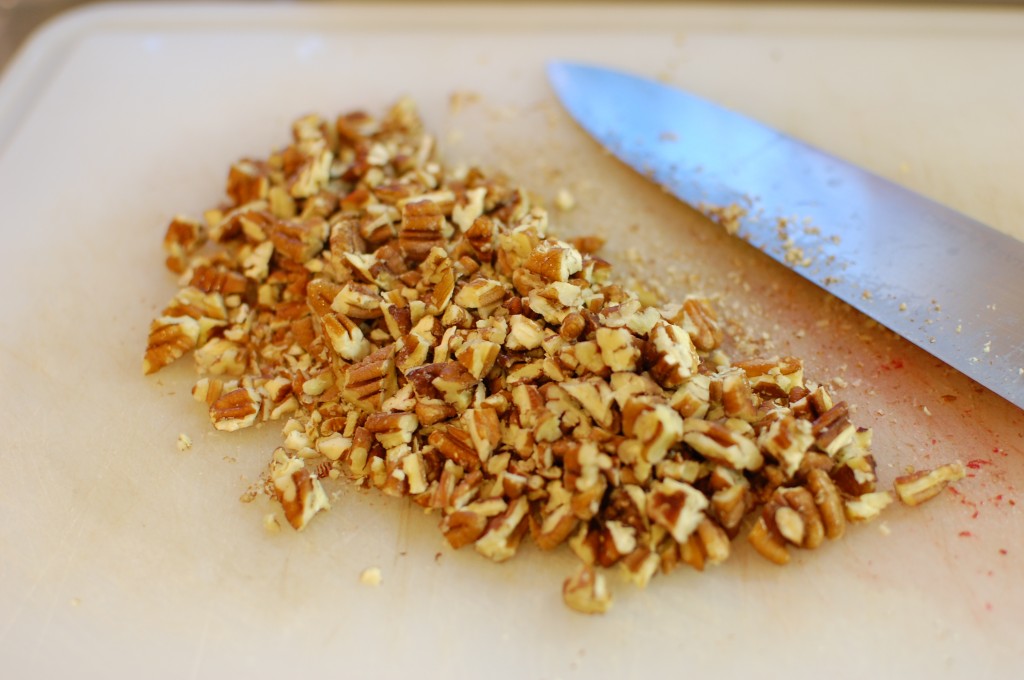 2.  Chop the strawberries, and toss with the sugar and lemon extract.  Set aside to macerate while preparing the other ingredients.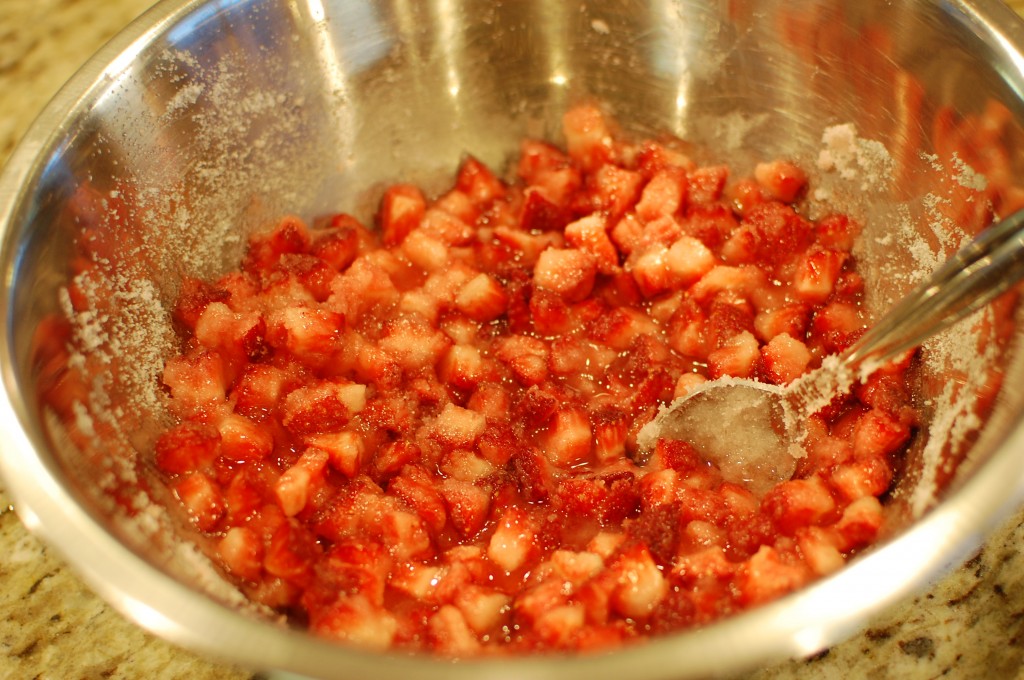 3.  Sift the dry ingredients:  flour, salt, baking soda, and cinnamon.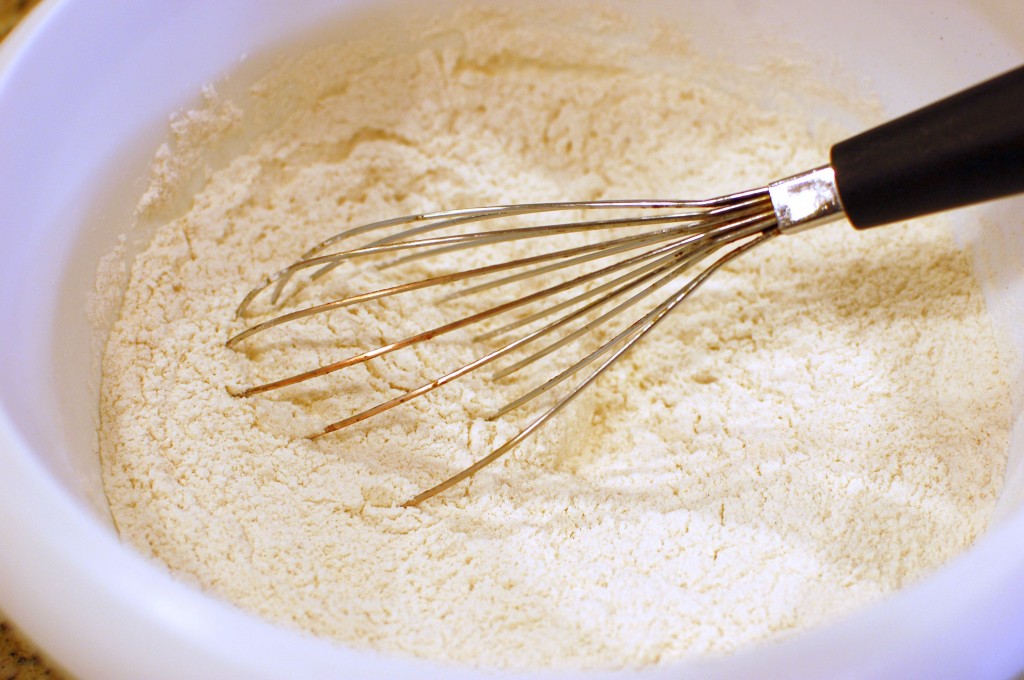 4.  Mix the eggs into the oil until combined.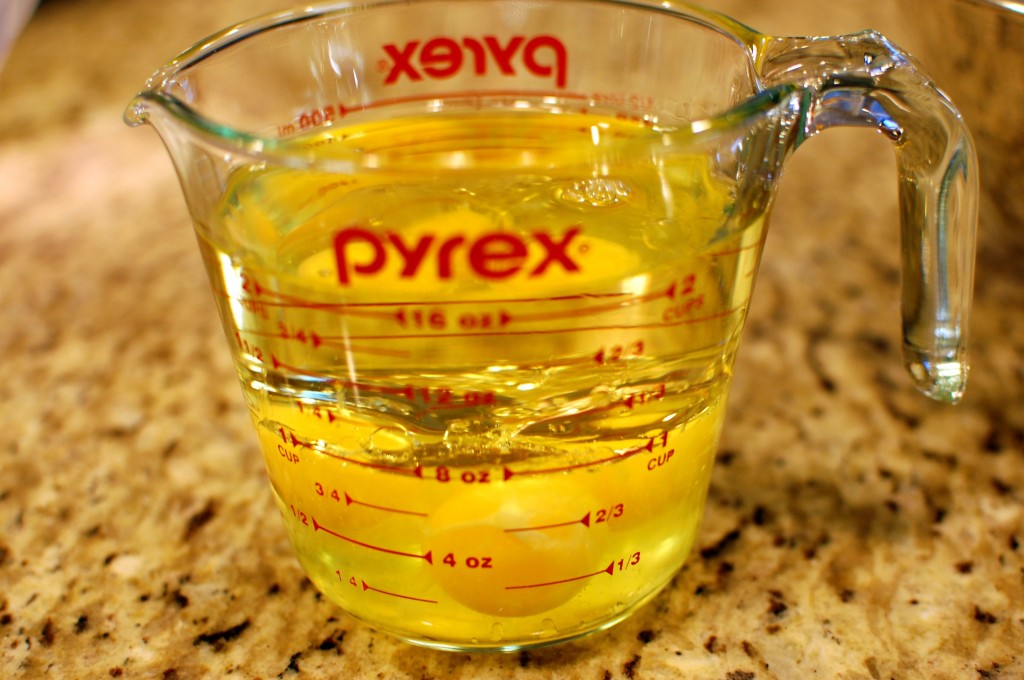 5.  Pour the egg mixture into the strawberries, and stir until uniform.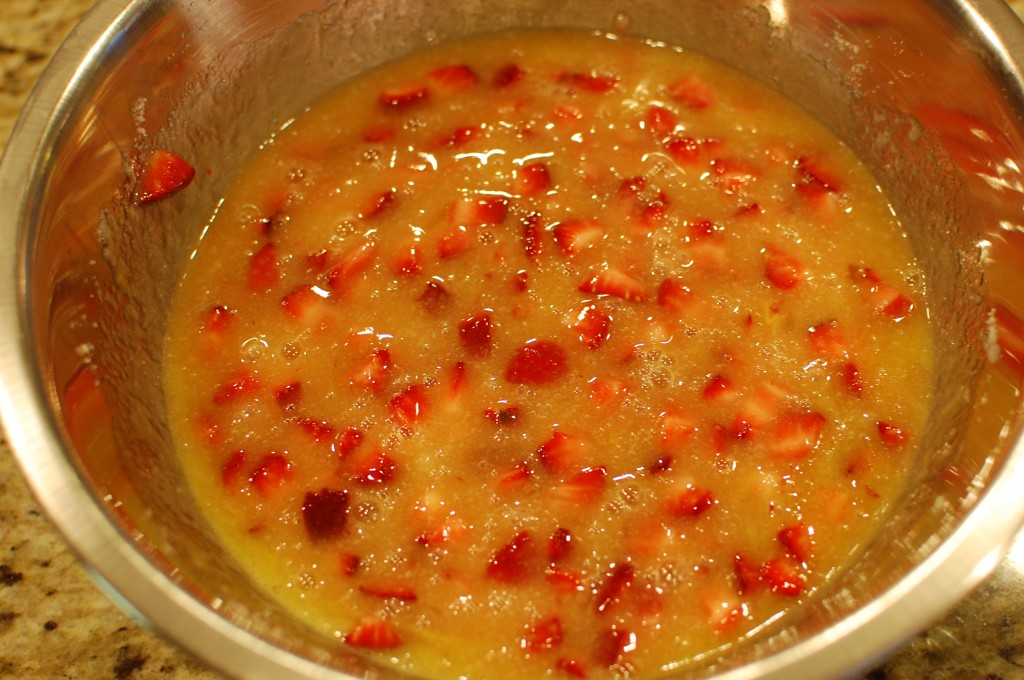 6.  Gently combine the dry and wet ingredients until just combined.  Do not over-mix.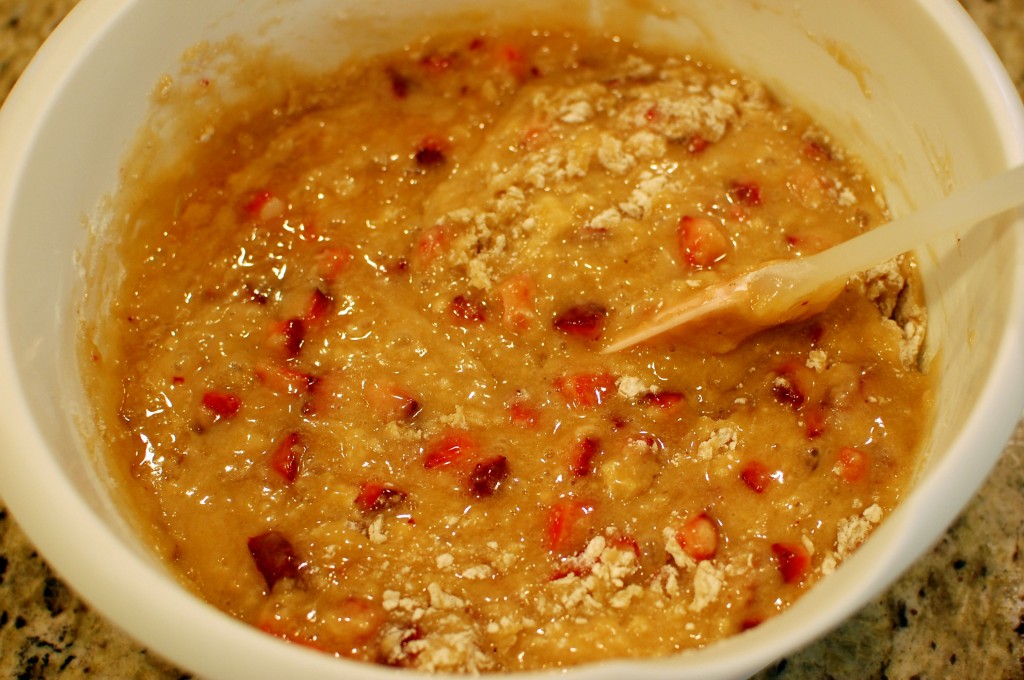 7.  Stir the pecans into the batter.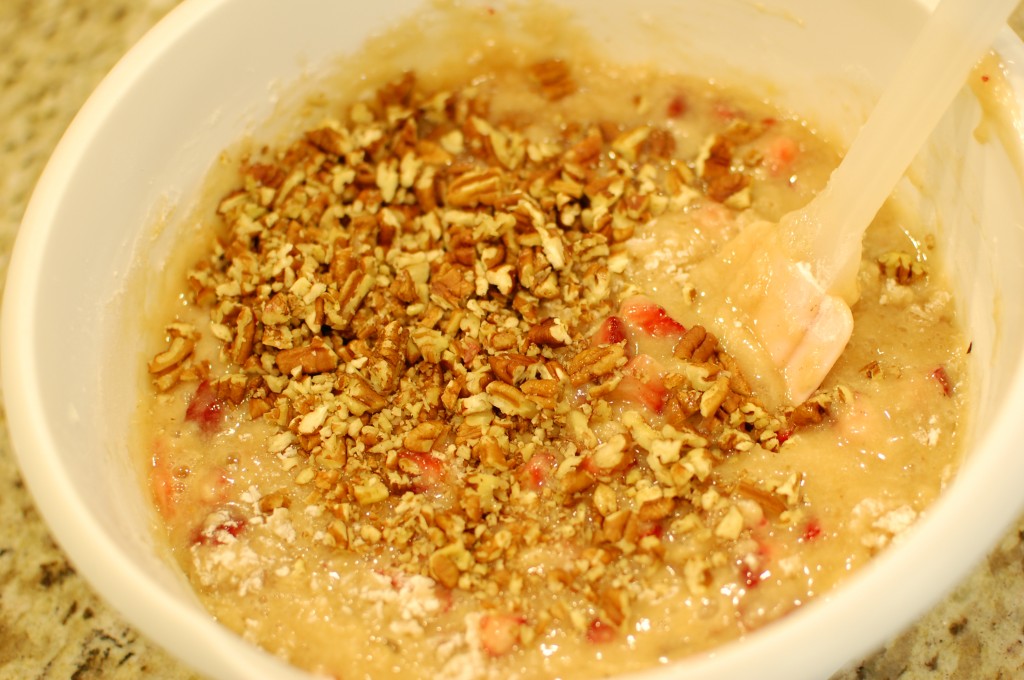 8.  Divide the batter among the two loaf pans, and finish the top by sprinkling with large crystal decorating sugar (optional).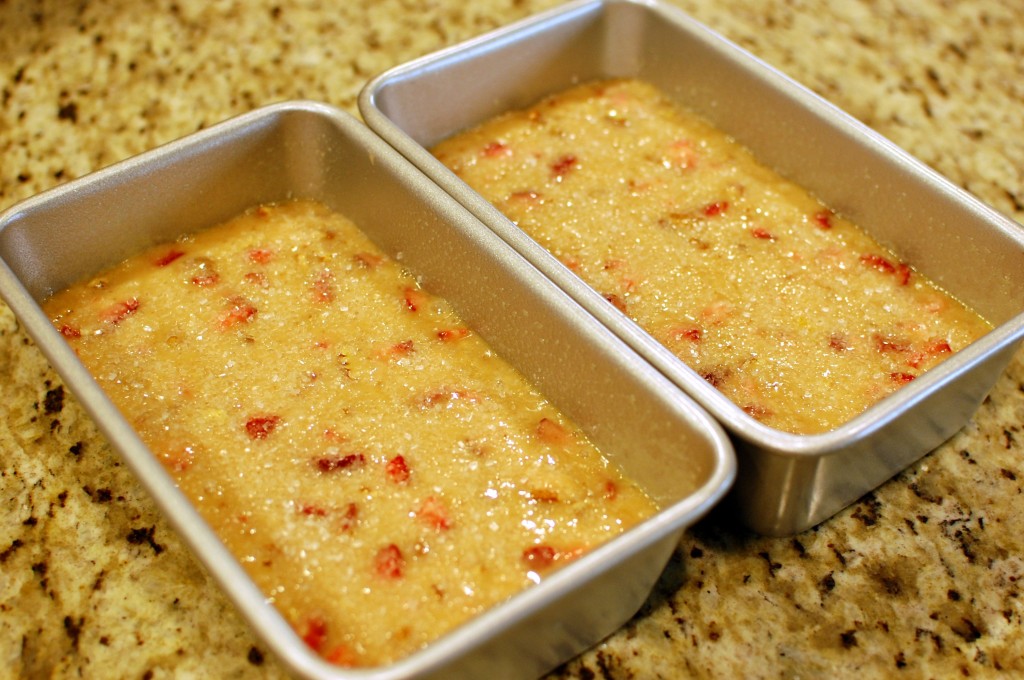 9.  Bake at 350 degrees for 45 minutes.  Cool 5 minutes in pan, then invert onto a wire rack to finish cooling.  Cool thoroughly before slicing.