I still have a ton of raw field pumpkin in my refrigerator & freezer, leftover from my Halloween Jack O'Lanterns.  Since then… I've made pumpkin streusel bread, warm pumpkin pudding cake, pumpkin pie cupcakes… and I'm now officially sick of pumpkin!   No more pumpkin flavored treats!!!  Blech!
And now, for something completely different….
How about chocolate?
A few months ago, I posted a recipe for Chocolate Zucchini Cake.  Using that recipe as a base, I created this version… a chocolate cake with pecans, using grated raw field pumpkin as the secret "mystery" ingredient.  I promise – this cake does not taste like pumpkin – in fact, you can't even tell there is pumpkin in it!  It's soft, moist, and is a fairly good (healthier) substitute for Devil's food cake.
If you happen to be reading this recipe at any time other than early November, feel free to substitute grated zucchini, carrots, kabocha, or any other raw winter squash for the pumpkin in this recipe.   You could also substitute walnuts for the pecans… or whatever nut you prefer.  Or skip the nuts and use chocolate chips instead.  Either way you go, this loaf cake is awesome.  This recipe will end up making two loaves… or you could bake the entire batch in a 9 X 13″ pan (45-50 minute baking time) for a larger sheet cake version instead.
Chocolate Pecan Mystery Cake:
2 c. flour
1 tsp. baking powder
2 tsp. baking soda
1 tsp. salt
2 c. sugar
3/4 c. unsweetened cocoa powder
4 eggs
1/2 c. espresso or strong coffee
1 c. canola oil
1 tsp. vanilla extract
3 c. grated raw pumpkin or zucchini
1/2 c. + 1/4 c. chopped pecans
1.  Preheat oven to 350 degrees.  Spray two 9″ X 5″ loaf pans with non-stick baking spray.  Sift the flour, baking powder, baking soda, and salt.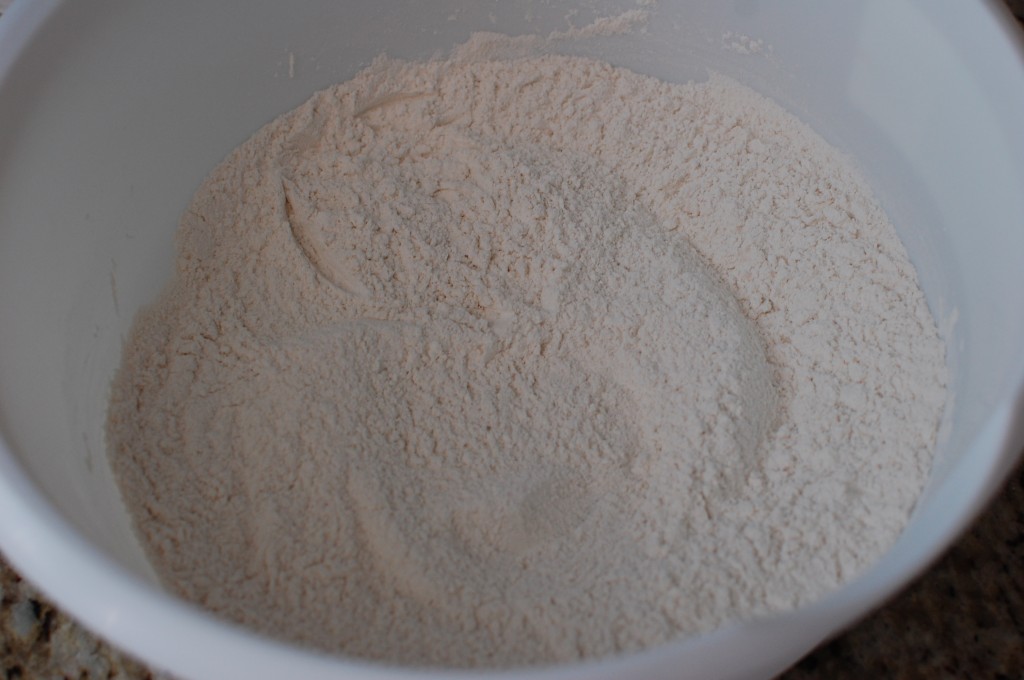 2.  Mix the sugar, cocoa powder, eggs, espresso, oil, and vanilla extract – make sure no lumps remain in the cocoa powder.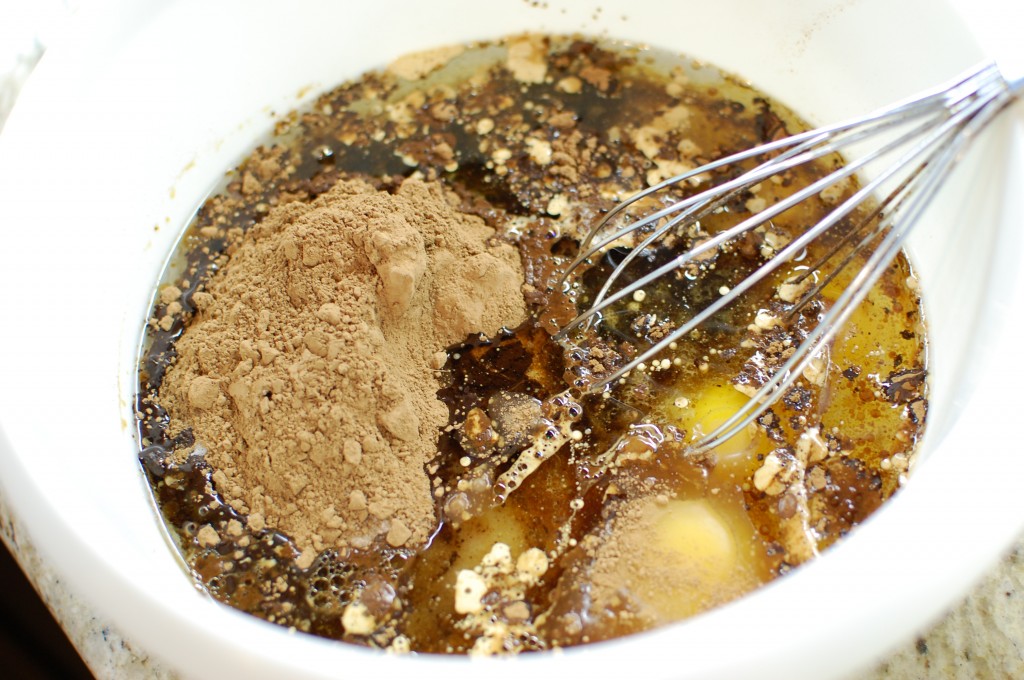 3.  Add the grated pumpkin to the wet ingredients, and mix until thoroughly combined.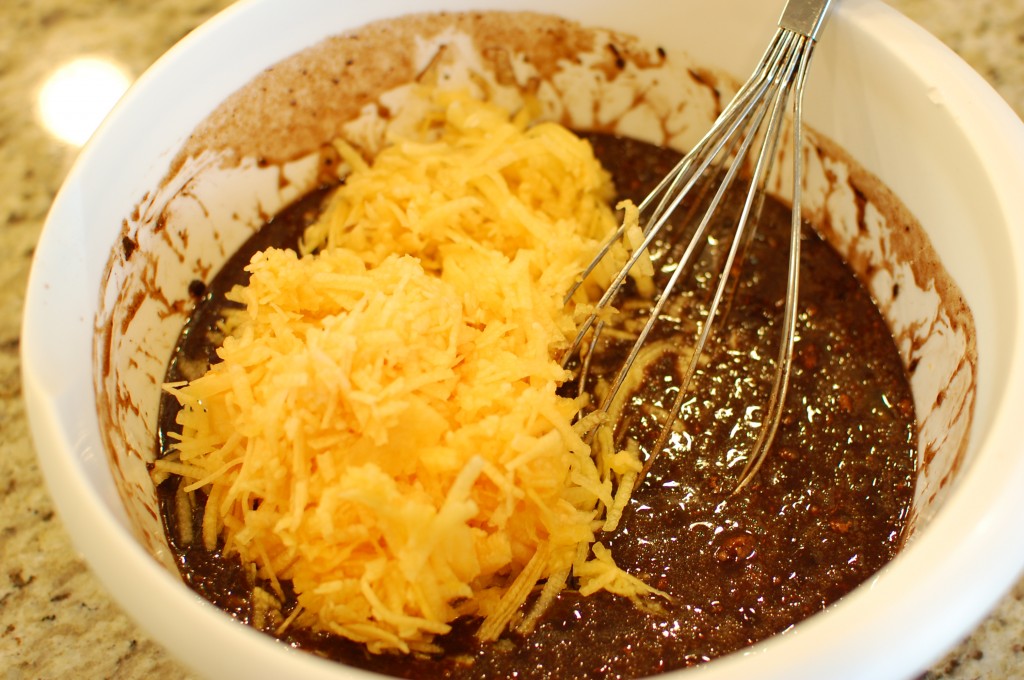 4.  Pour the chocolate mixture into the dry ingredients, and mix with a whisk until smooth.  (Do not over mix).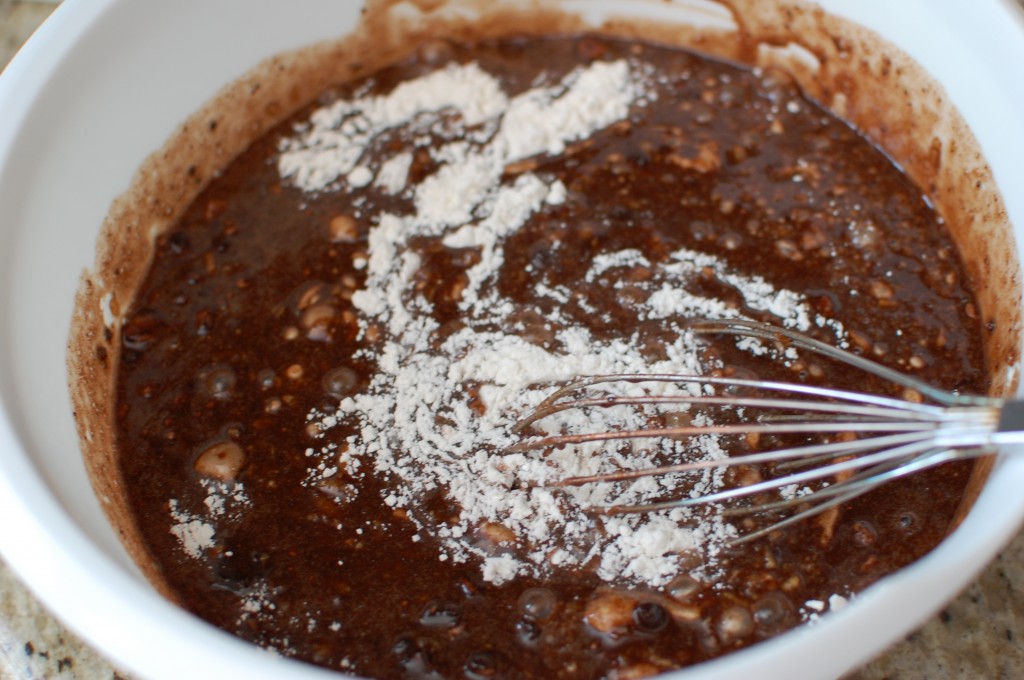 5.  Stir in 1/2 c. chopped pecans.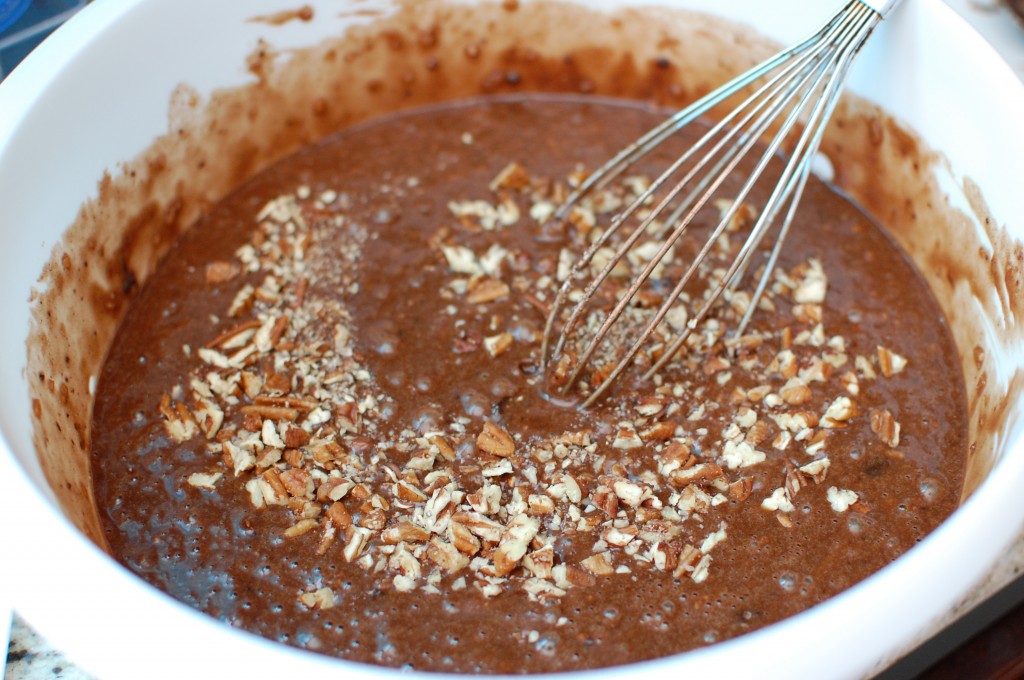 6.  Divide the batter between the two prepared loaf pans, and sprinkle the top with the remaining chopped pecans.  Bake at 350 degrees for 40 minutes.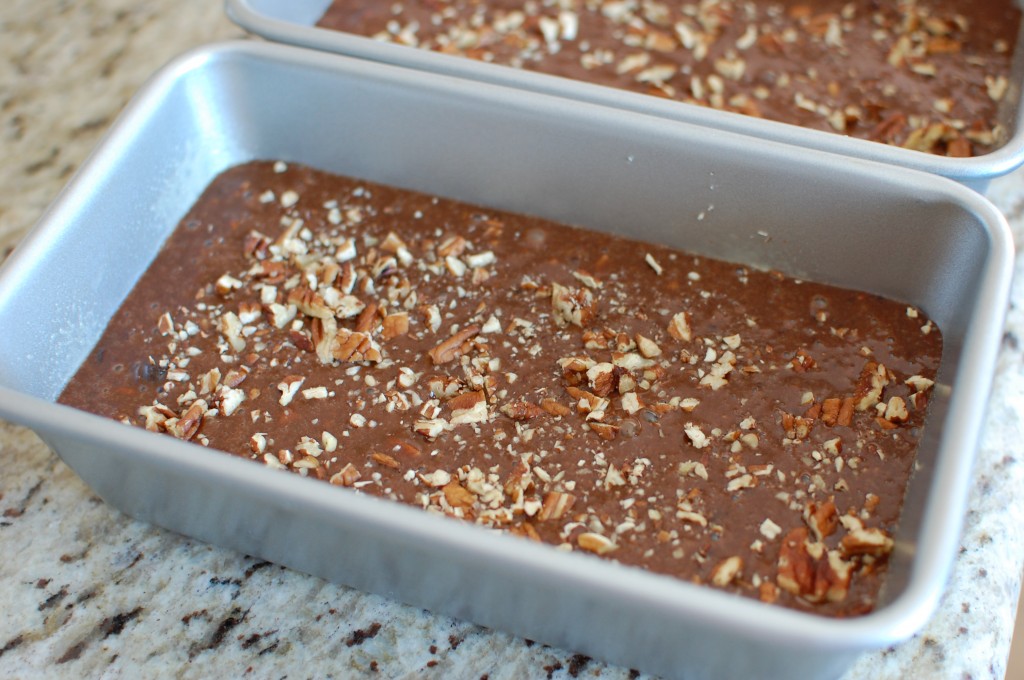 7.  Allow to cool in pan for 5 minutes before removing to a wire rack to cool completely.