Apfelkuchen is a traditional German/Austrian apple cake.  It's very simple, as it calls for only basic pantry ingredients.  You can "dress it up" a bit by adding raisins, walnuts, whatever you like – but I think the apple flavor stands out the best without these additions.
This cake makes a wonderful dessert than can be served warm or cold.  For an authentic touch, serve with a heavy dollop of schlag (Austrian fresh whipped cream).  Or, serve it American style – warm with a side of vanilla ice cream!
Feel free to use whatever apples you like.  This time, I used Gala apples from Washington.  In the past, I've used Granny Smith, Red Delicious, Golden Delicious, and McIntosh – the flavor varies, but this cake is always good.  I also use walnut oil.  Walnut oil can be found at most health food/farmer's market type of grocery stores – but it's not essential.  You can substitute with regular canola oil with no problems if you can't find (or don't want to find) the walnut oil.
German Apple Cake (Apfelkuchen):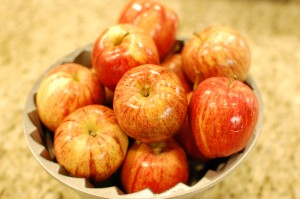 4 c. peeled & sliced apples (about 4 apples)
2 c. sugar
2 c. flour
1 tsp. baking powder
1/2 tsp. baking soda
1 tsp. salt
2 tsp. cinnamon
3 eggs
1/2 c. walnut oil (or canola oil)
1.  Preheat oven to 350 degrees.  Prepare the pan by spraying with nonstick spray (pam for baking).  I used a Nordic Ware Kugelhopf pan (10 cup capacity).   This pan is a little bit smaller than a regular bundt pan, but you can use a bundt pan or an angel food cake pan with no problems.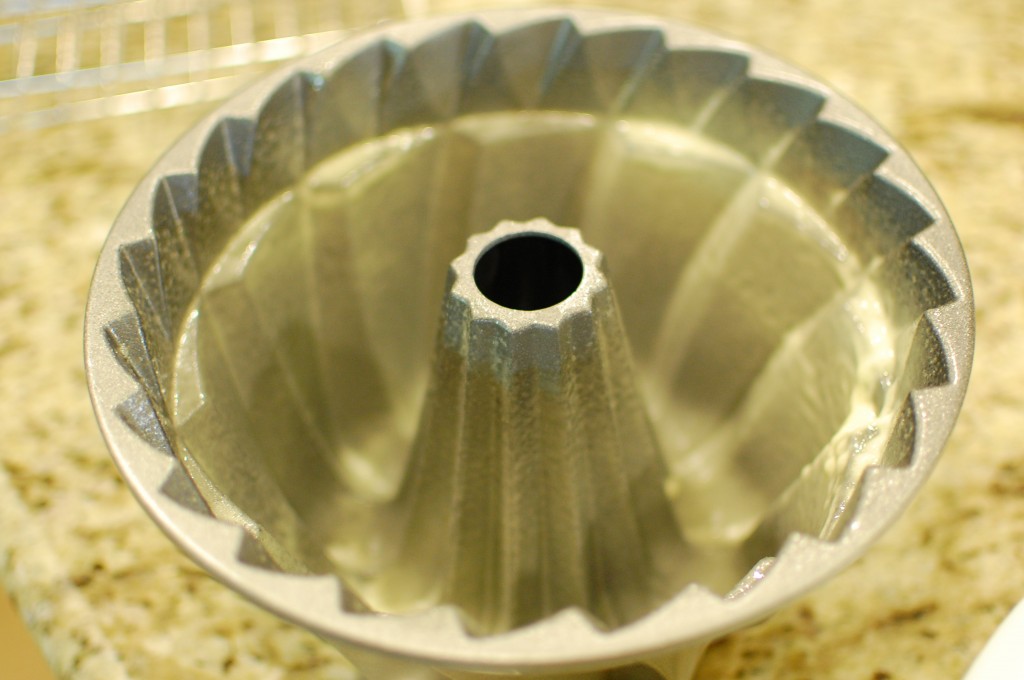 2.  Peel and chop apples.  Mix with the sugar and set aside.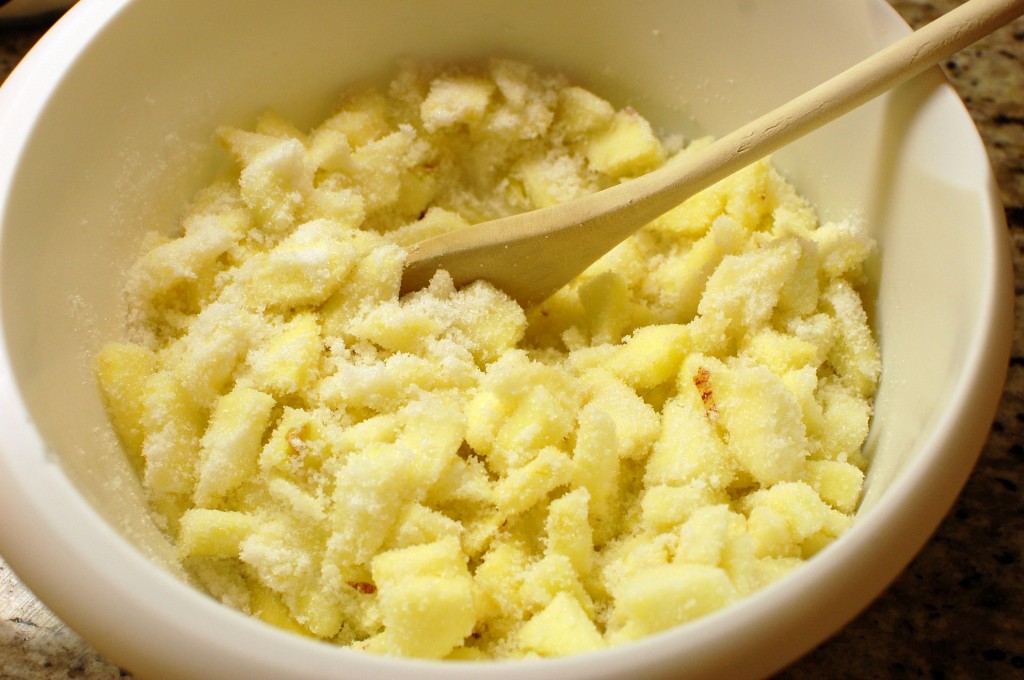 3.  Sift the flour, baking powder, baking soda, salt, and cinnamon.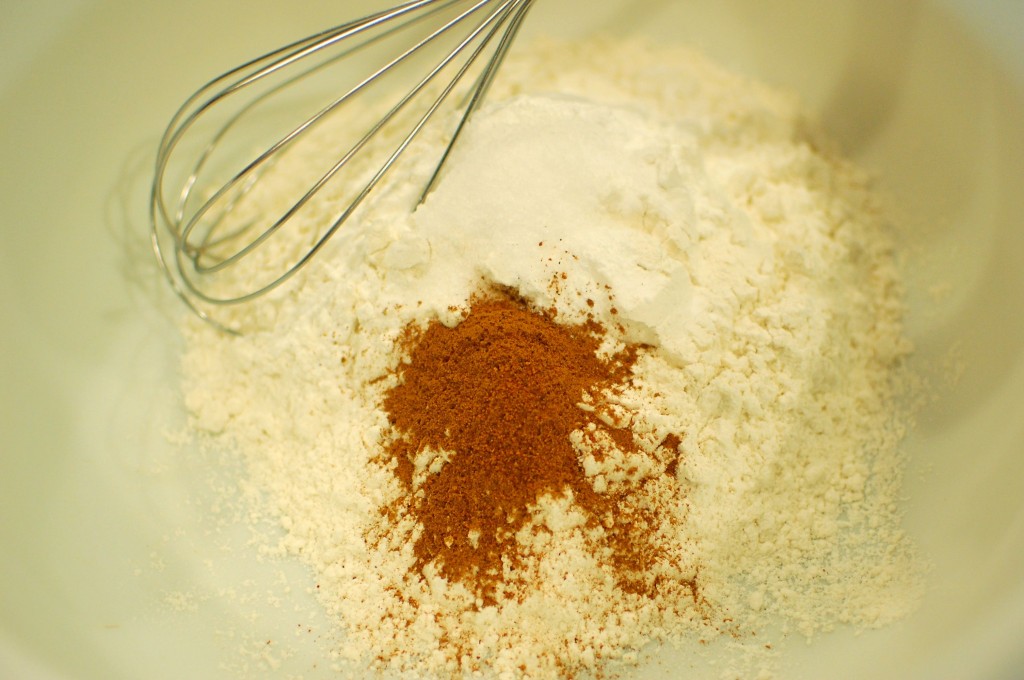 4.  Add the eggs to the apple mixture.
5.  Then mix the oil into the apple mixture.  I got this HUGE bottle of walnut oil at Home Goods for about $10.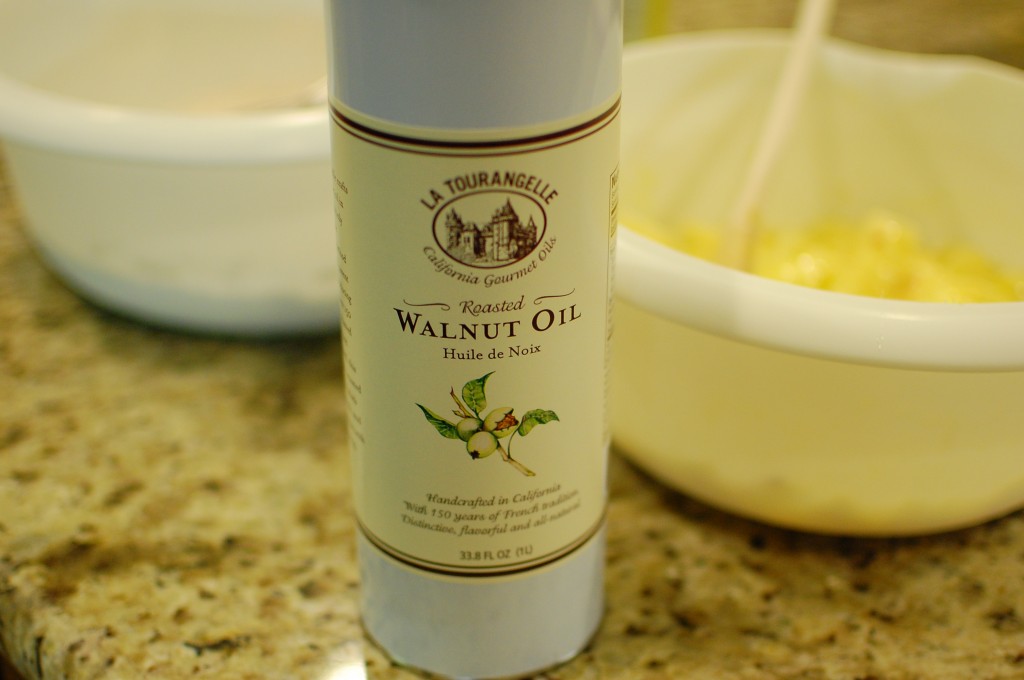 6.  Pour the apple mixture into the flour mixture, and fold together until combined.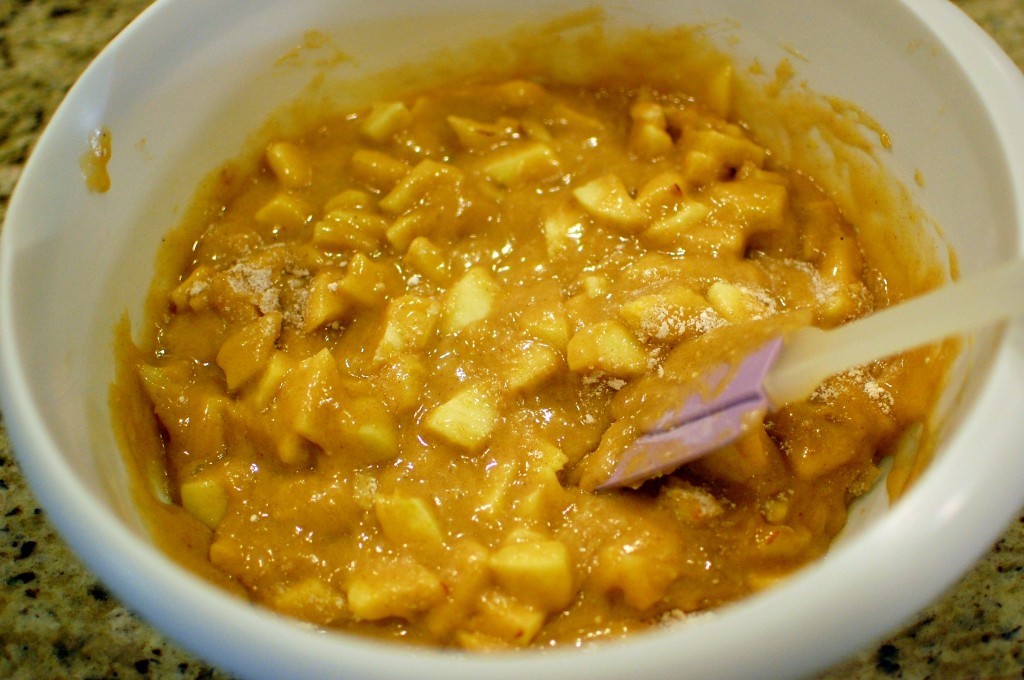 7.  Pour the batter into the prepared pan, and bake at 350 degrees for approximately 50-55 minutes.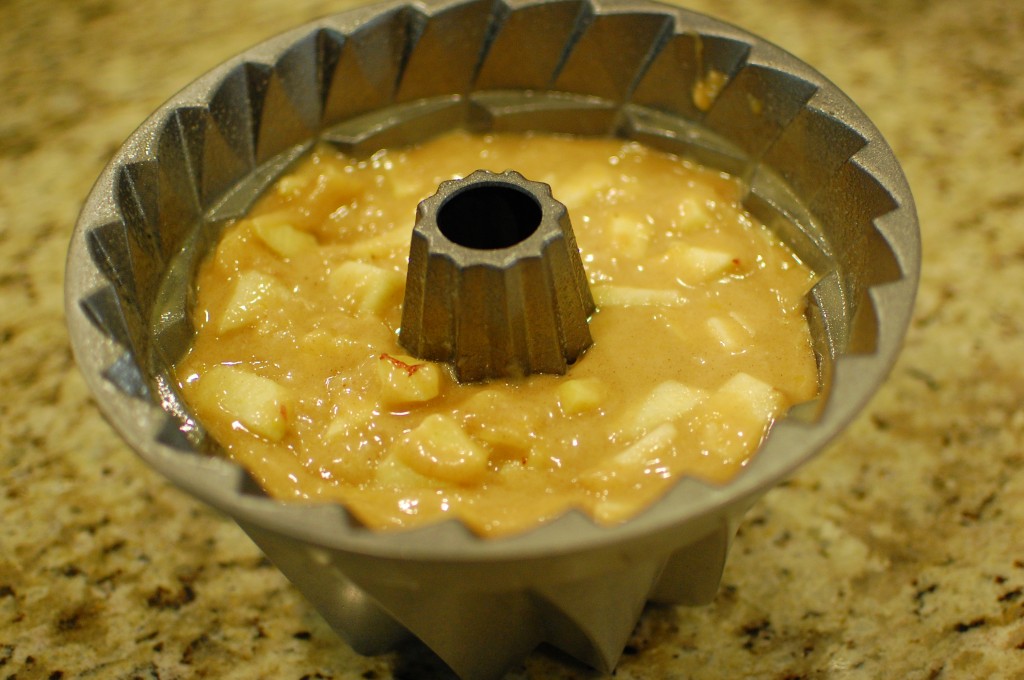 8.  Cool for 15 minutes, then invert onto a serving platter.  Cool completely, and sift powdered sugar over the top (optional).