A few days ago, a good friend of mine had a housewarming party.  She had a lot of really good food and all kinds of wonderful desserts and sweet treats.  One of her friends brought over a delicious homemade Vietnamese dessert called "Banh Khoai Mi Nuong" (or "Cassava Cake").  The cake was cut into small squares, and had a wonderful coconut flavor with a somewhat mochi-like texture.  I've never had it before… but now that I've had it… it was so good, I wanted to eat it again!
The other night, we were shopping at 99 Ranch Market down in Convoy, and I saw a small package (only 2 slices!) of Banh Khoai Mi Nuong for sale for about $3.  Three dollars for two tiny little pieces?  Ha!  It didn't look that hard to make… so I bought a package of frozen cassava, and brought it home with the intention of figuring it out.  Once I got home, though, I almost smacked myself in the forehead… duh… "Cassava" is "yuca"… and they sell fresh yuca at the regular grocery store down the street.  Next time, I can just buy it fresh!
Cassava (Manihot esculenta), is a member of the Euphorbiaceae family, and is native to South America.  This plant is cultivated for it's starchy root – from which tapioca starch is made.  One interesting piece of information: cassava is toxic if eaten raw – it contains hydrogen cyanide!  However, cooking destroys the toxic properties, making it safe to consume.  (So don't eat cassava leaves, or raw cassava!)
Banh Khoai Mi Nuong: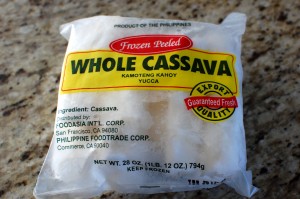 1 lb. grated cassava (yuca root)
1 1/2 c. coconut milk
1/2 can sweetened condensed milk (about 7 oz.)
1 egg
1/2 c. sugar
3 T. corn starch
2 T. tapioca starch (ok to substitute corn starch)
2 T. unsalted butter, melted
1 tsp. salt
2 tsp. vanilla extract
1.  Preheat oven to 375 degrees.  Line a 9″ square cake pan with non-stick foil (for easy removal and clean-up), and spray with non-stick spray.  Using a food processor, grate the peeled cassava.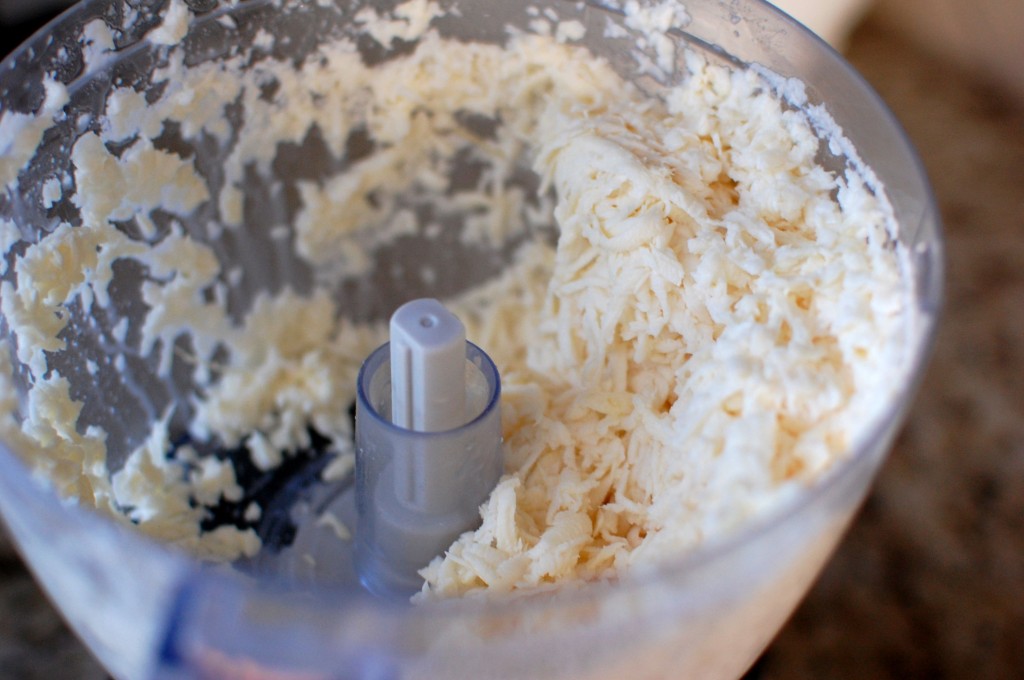 2.  Remove the grated cassava from the food processor, and attach the chopping (pureeing) blade.  Put the grated cassava back into the food processor, and pulse until more finely ground – it will look a lot like ricotta cheese when done.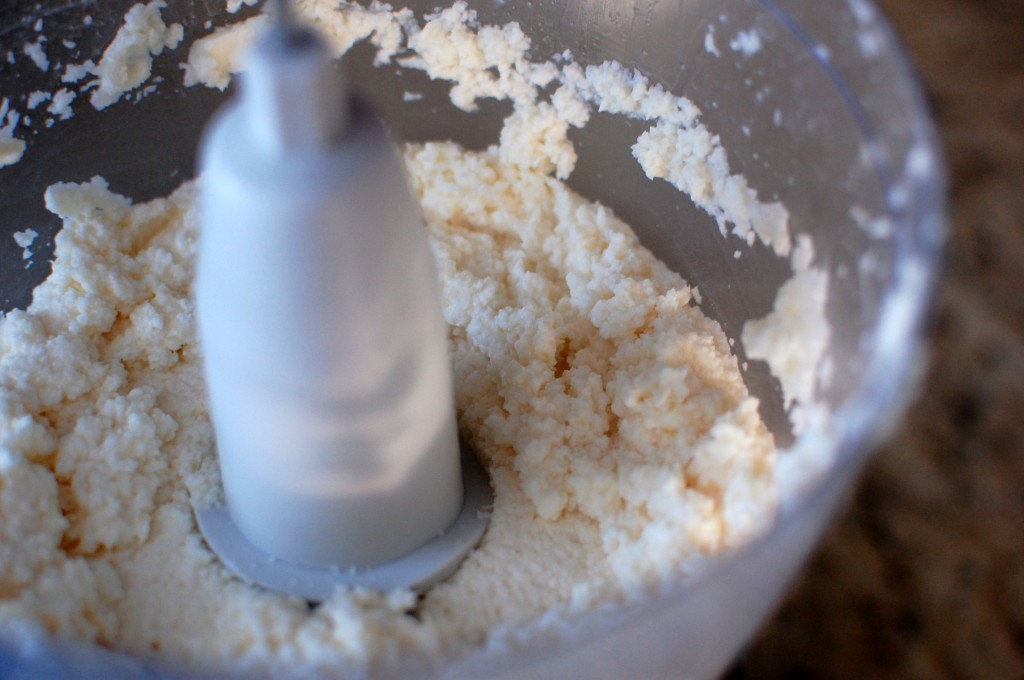 3.  Drain the cassava, pressing with a spatula, to remove as much liquid as possible.  Discard the liquid.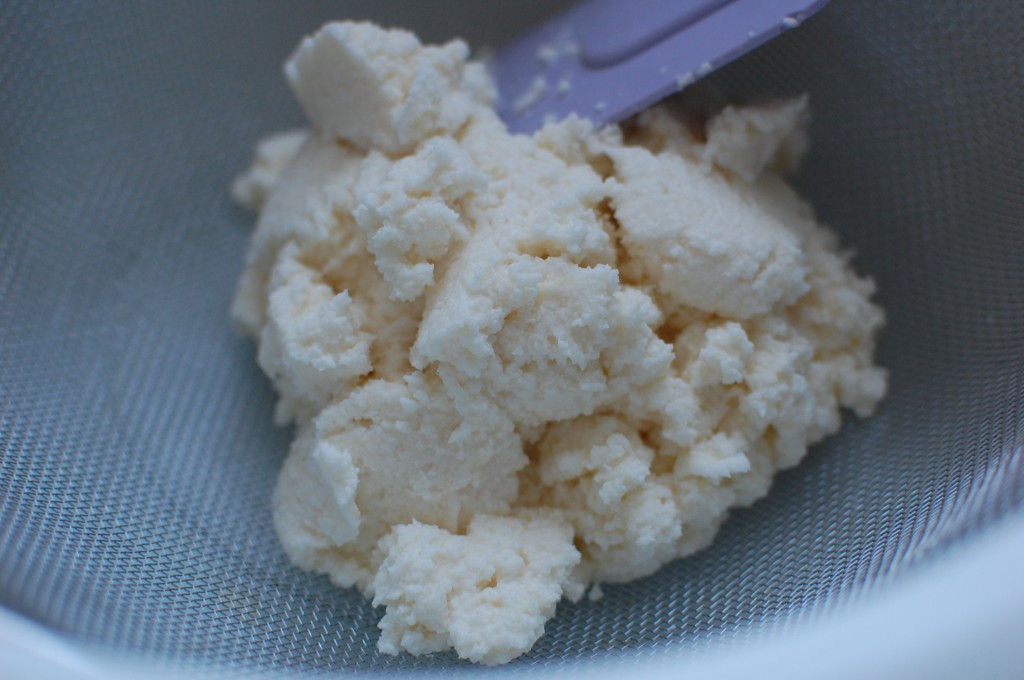 4.  Combine the drained cassava with the remaining ingredients, and mix in a bowl until thoroughly combined.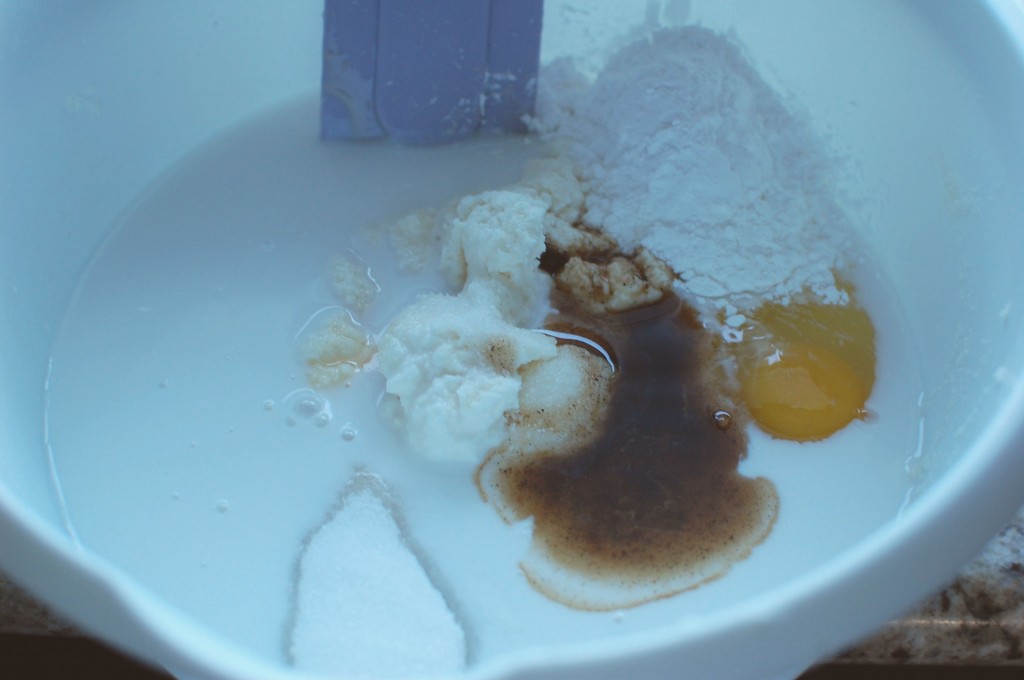 5.  Pour into the prepared pan.  Bake for 45-55 minutes in a 375 degree oven.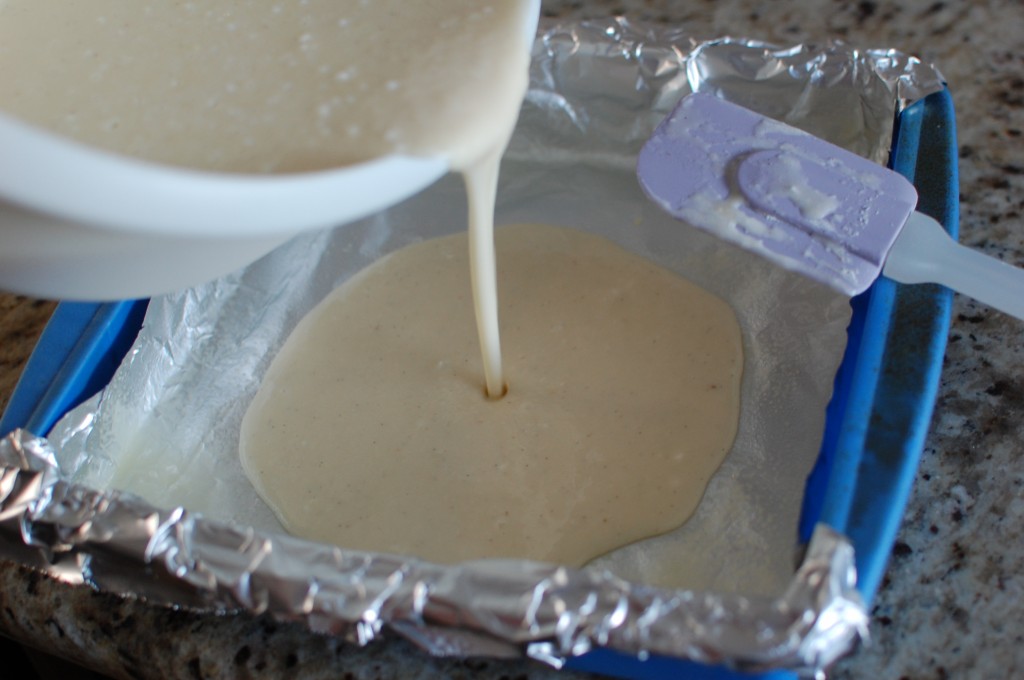 6.  Remove and cool before slicing.