Whenever I cook with shrimp, I save the discarded raw shells in the freezer to make soup stock in the future.  Once I have enough shells accumulated, I know I can make this soup from "leftovers" that are hanging around in the refrigerator!
You can use pumpkin puree, carrot puree, or tomato paste to flavor this soup… you only need 1/4 cup of the "flavoring" so this is a great recipe to make when you only have a little bit of something to use up in the refrigerator.  One can of coconut milk is usually about 1 3/4 cups… so if I have used 1 c. of coconut milk in some other recipe, I can also use up the leftover coconut milk too (you don't need exactly 3/4 c. of coconut milk… anywhere between 1/2 cup and 1 cup will work just fine).  Use any vegetables you have… I like to use mushrooms, but you could also use bean sprouts, pea pods, sliced squash, tomatoes… whatever!
Serve with a side of steamed Jasmine rice for a small meal, or add my Spicy Beef Salad and Pad Thai for a full Thai-themed dinner.
Thai Pumpkin & Shrimp Coconut Soup: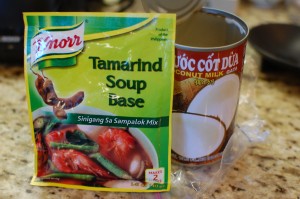 shrimp shells from about 1 lb. of shrimp
1/2 tsp. salt
2 stalks lemongrass
1/4 c. pumpkin puree
1/2 – 1 tsp. red pepper flakes
2 T. fish sauce
1 T. Tamarind soup base (powder)
8 oz. mushrooms, sliced
1/2 c. raw peeled & de-veined shrimp
3/4 c. coconut milk
2 T. chopped cilantro
1.  In a large saucepan, combine 4-5 cups water, salt, the shrimp shells, and the lemongrass (each stalk cut diagonally into 3-4 pieces).  Simmer for 15- 20 minutes.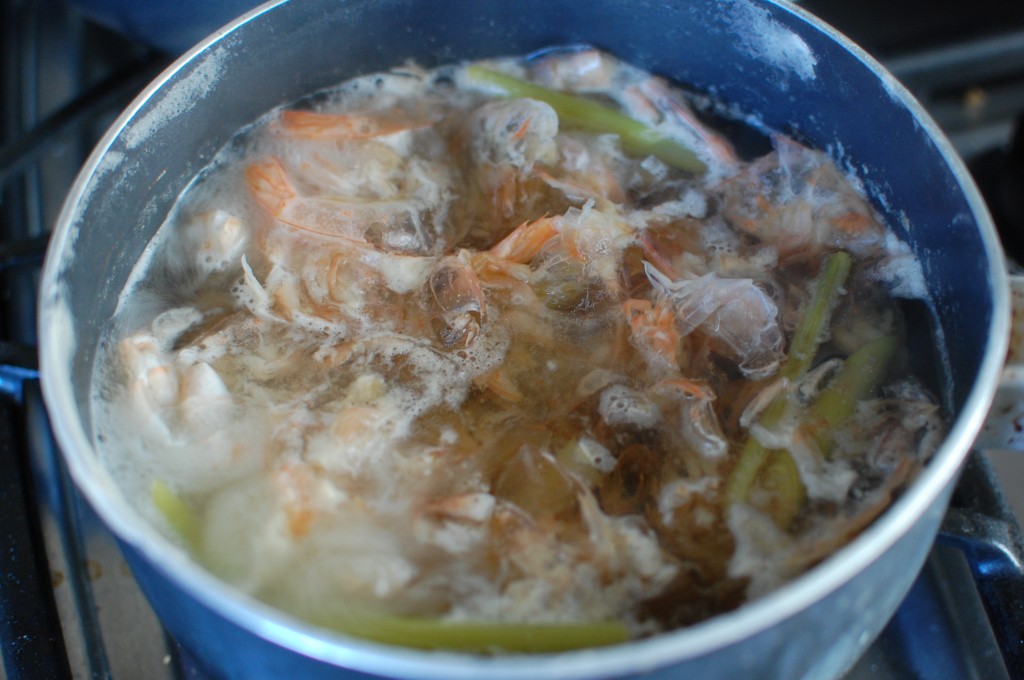 2.  Strain into a bowl, then return the shrimp/lemongrass broth into the saucepan.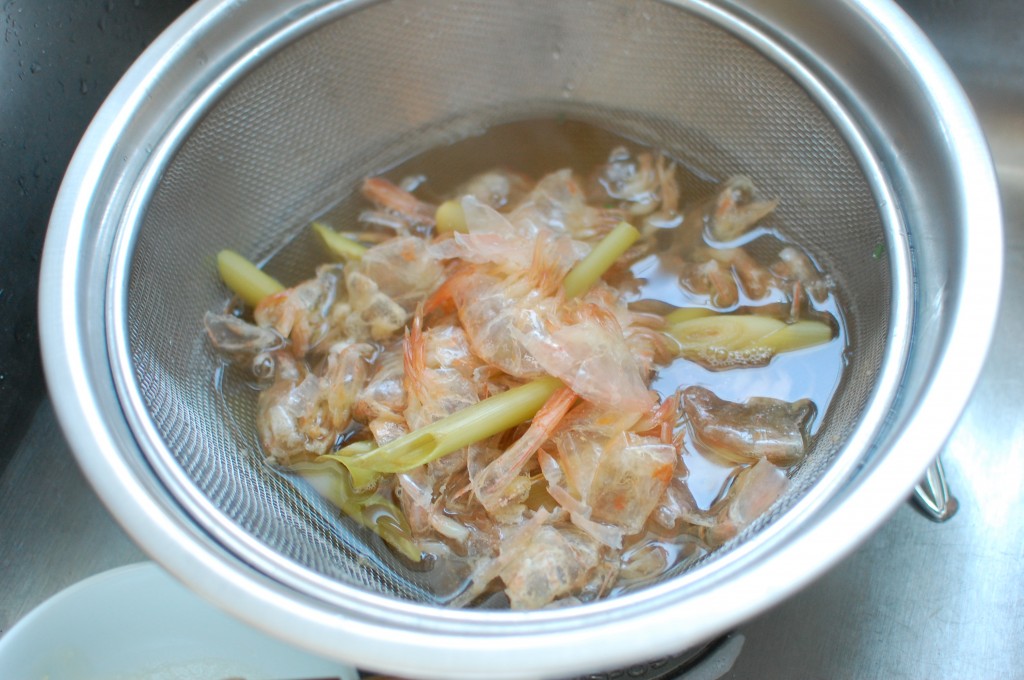 3.  Add the pumpkin puree, red pepper flakes, fish sauce, and tamarind soup base.  Bring back to a simmer.  (If you don't want the soup to be too spicy, add less red pepper flakes.)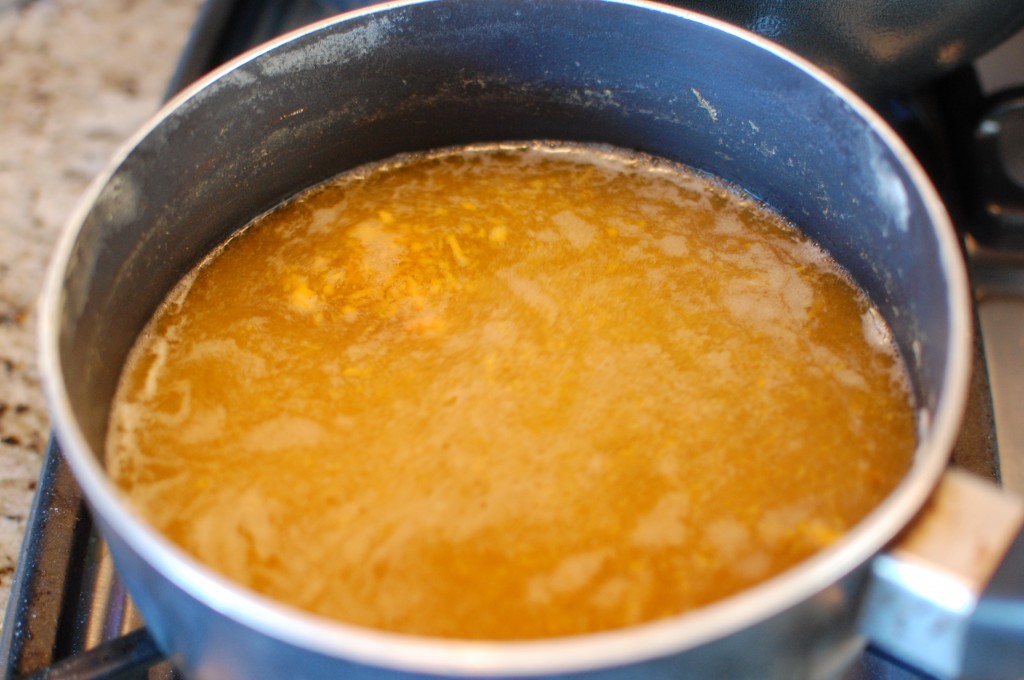 4.  Add the mushrooms, and let the soup simmer on medium low for about 10 minutes.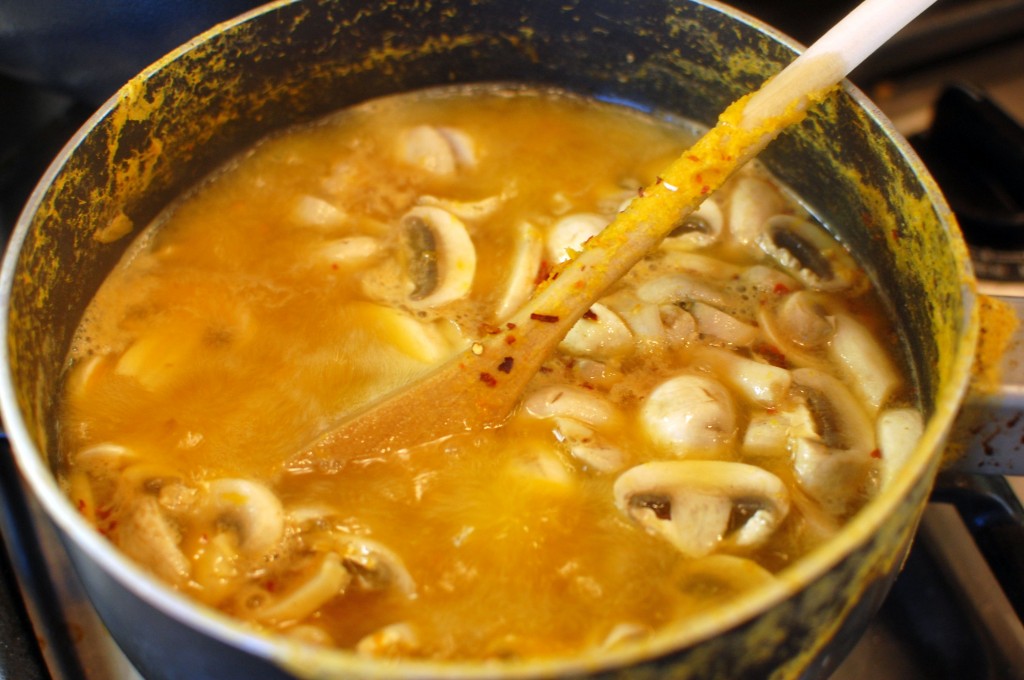 5.  A few minutes before serving, add the raw shrimp and coconut milk.  Bring it back to a simmer, then remove from heat.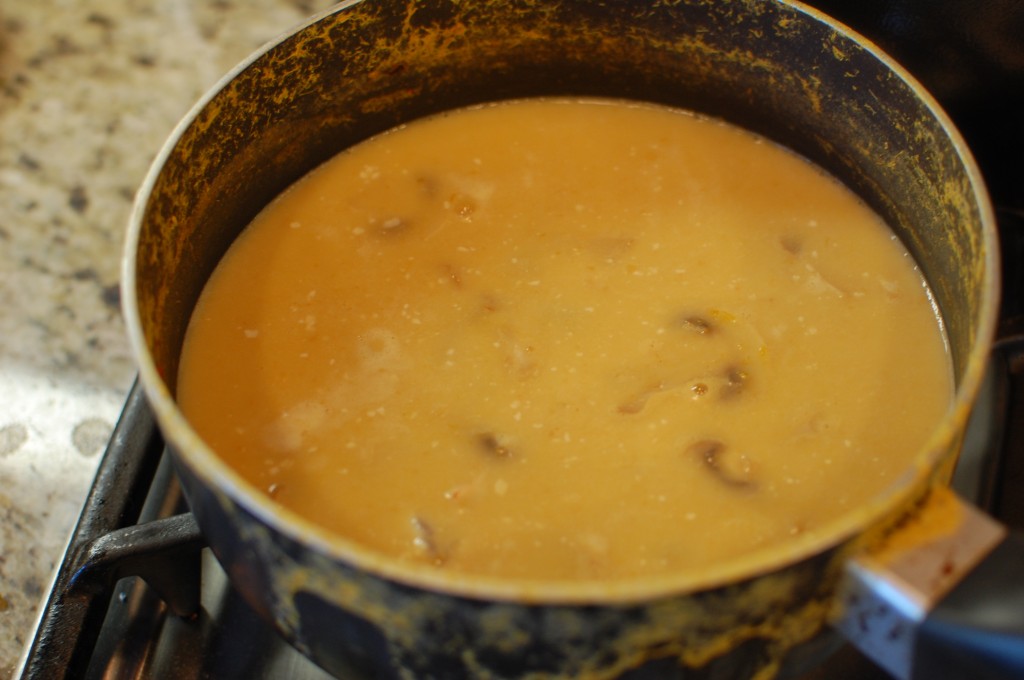 6.  Serve in small bowls, top with the chopped cilantro.