On our recent trip to Taiwan, we stopped at "Yung Ho Restaurant" in the Linkou District of New Taipei City for traditional Taiwanese breakfast food.  This place (a popular Taiwanese chain) is open from the evening all the way through late morning – but closed during the afternoon (when they make all the food for the next day).  I often wish we had a Taiwanese breakfast place here… but unless you feel like driving up to Irvine or LA… there isn't much unless you make it yourself at home!
One of my husband's favorite things to eat is "Dan Bing" – a savory pancake (sort of like a tortilla) filled with a green onion omelet – usually eaten dipped in a little bit of soy sauce.  I think this was my favorite meal on that trip – about $10 total for:  3 bowls of soy milk, 2 orders of Dan Bing, fried green onion pancakes, pork dumplings, and a fried cruller.
We do have a soy milk machine (see my post on how to make soy milk without a machine)… so now we can eat Taiwanese breakfast anytime (as long as I can figure out how to make the rest of the breakfast foods).  These pancakes (Dan Bing) are pretty easy to make and don't require any unusual ingredients – just flour, oil, water and eggs!
Pancake:
1 c. flour
1/2 tsp. salt
1 T. canola oil
1/4 c. water
Egg Mixture:
3 eggs
1/2 tsp. salt
4-5 stalks green onion, chopped
2 T. water
(extra oil for frying)
1.  Mix the flour with the salt.  Add the oil and water.
2.  Mix, then knead into a smooth dough.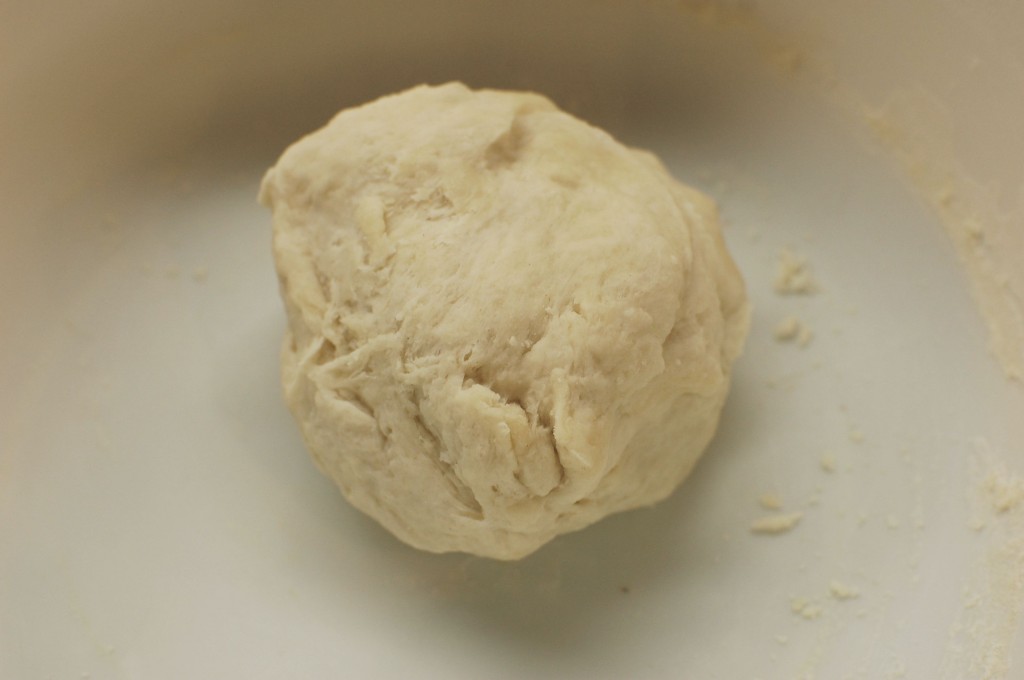 3.  Divide the dough in half, and using a little bit of flour to prevent sticking, roll each half out to a 10-12 inch circle.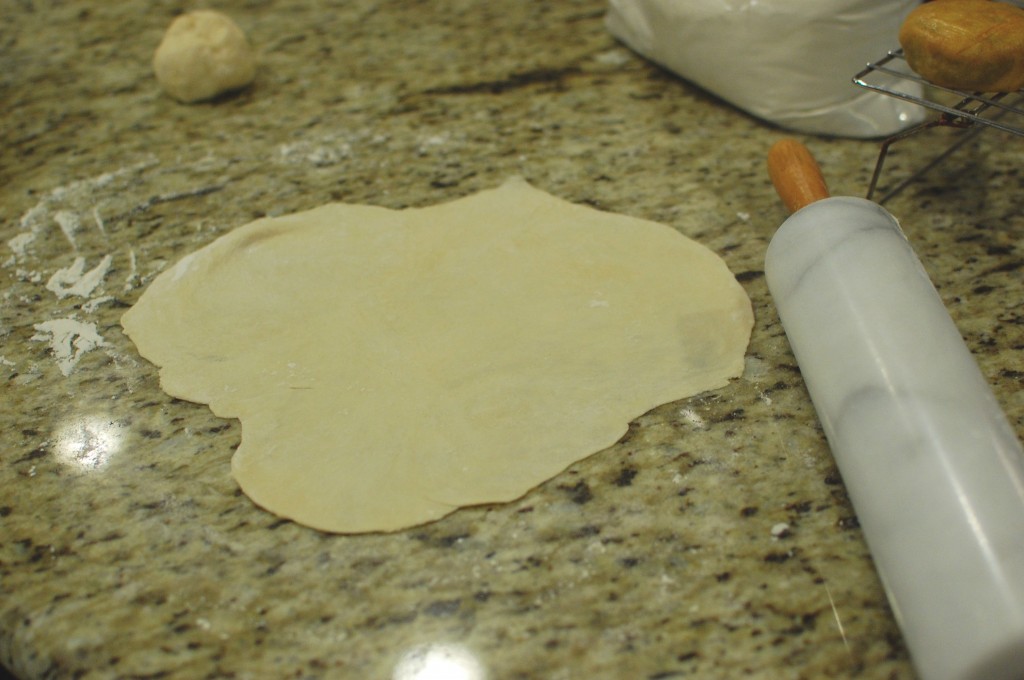 4.  Beat the eggs with the salt, water, and chopped green onion in a glass measuring cup.  (You should have about 1 c. of egg batter.)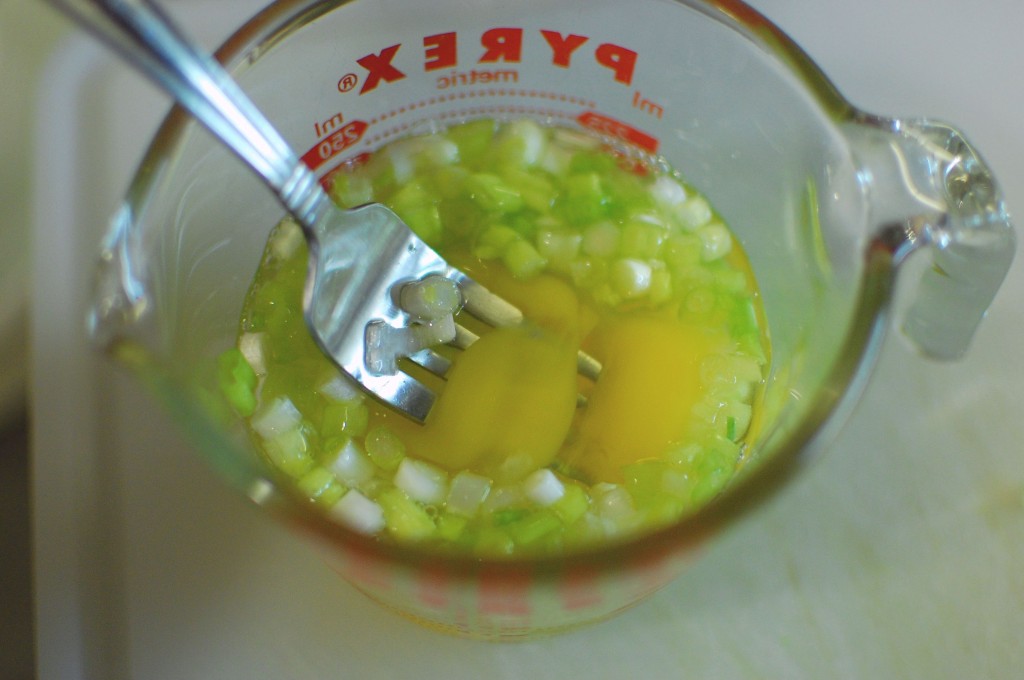 5.  Heat a little bit of oil in a large wok or frying pan, on medium high (if the pan becomes too hot, turn it down to medium).  Add half the egg mixture (about 1/2 c.).  Allow to cook for about 30 seconds.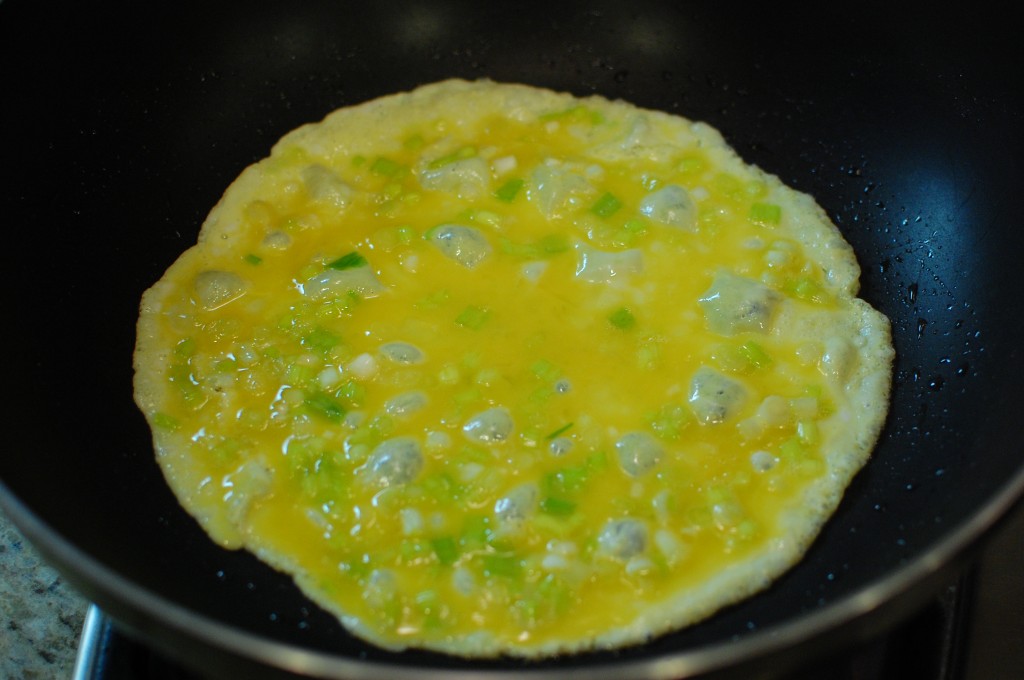 6.  Cover the cooking egg mixture with one circle of rolled out dough.  Allow to cook another 30 seconds until the egg mixture appears to be set and not watery.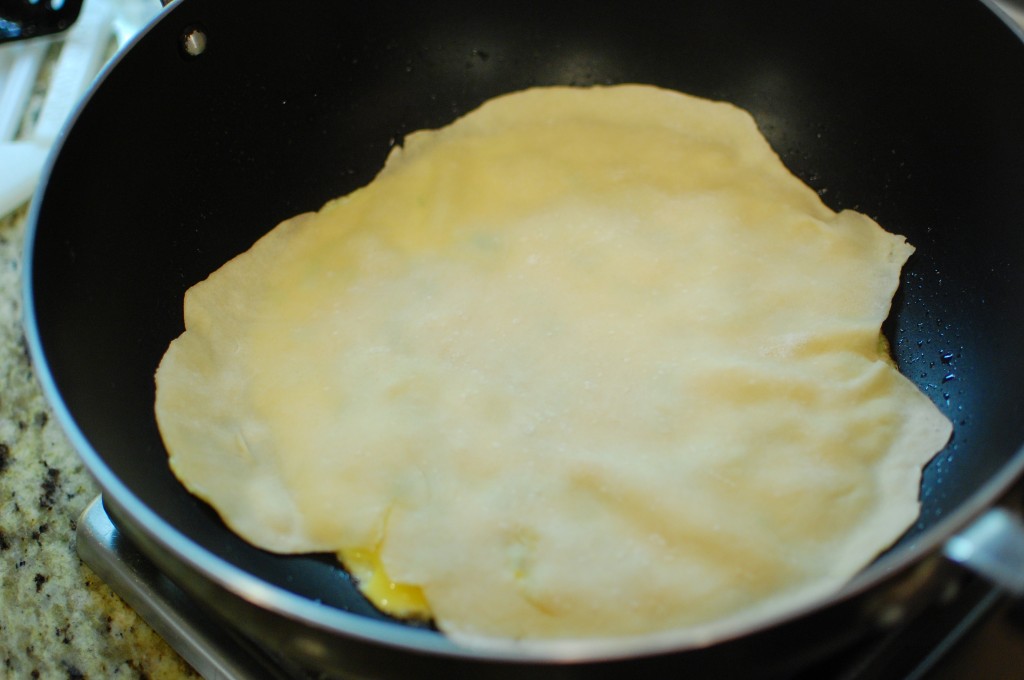 7.  Flip the entire pancake over, so that the dough is now cooking and the egg on top.  Continue to cook for 1 more minute until the dough is cooked.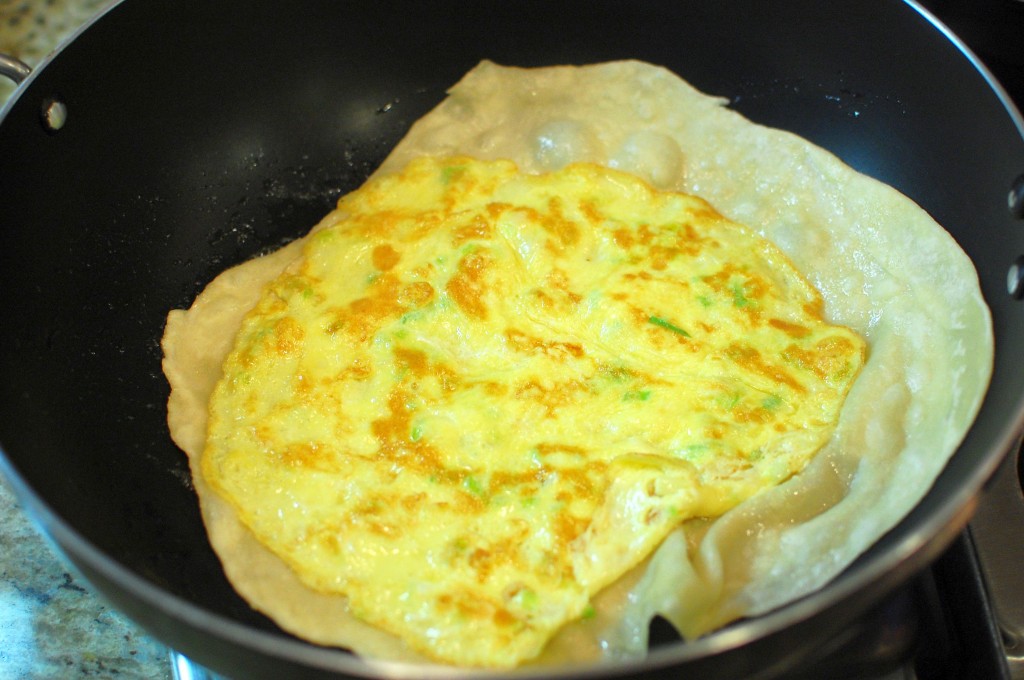 8.  Fold the pancake in thirds, then set aside on a plate (cover too keep warm while you cook the second pancake).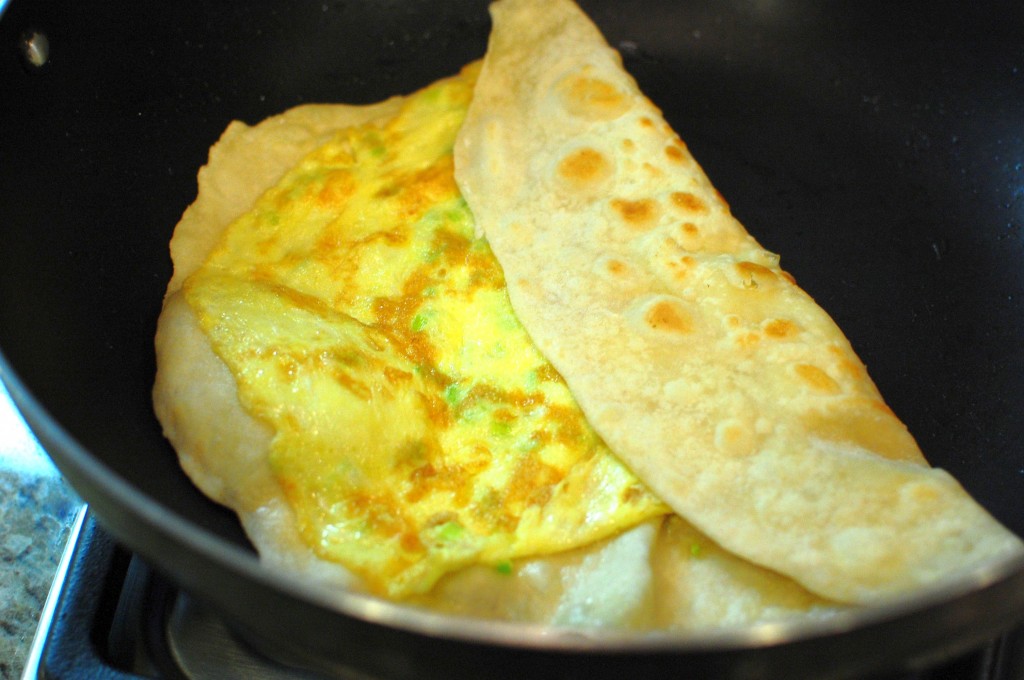 9.  Cut each pancake roll into 4 pieces, then serve on a plate.  This dish is great with a little bit of soy sauce, served with some fresh soy milk.  (This recipe will make 2 large pancakes.)