The other day I was at the supermarket and saw a new fruit… a cherry and plum hybrid, called the "Very Cherry Plum".  I was excited to try them… and they did not disappoint!  These were sweet and juicy plums with a subtle cherry essence – pure summer in a fruit!  So of course, my next thought was, "What else can I do with these?"
Because of the craft cocktail movement, lately, my mind has been on unique beverages that take advantage of seasonal produce.  I've been meaning to make some gimlets (I bought a bunch of fresh limes the other day too), so this seemed like the perfect opportunity to make a summery cocktail.  (Tip:  many supermarkets sell potted basil that you can keep growing on the windowsill for several months by immersing in a jar of water. You'll have fresh basil anytime you need!)
I used Tanqueray gin today… but feel free to use your favorite gin.  If you don't like (or don't have) gin, then you can make this a vodka gimlet instead… substitute the gin with your favorite vodka!
***I apologize to my readers for my 1+ month hiatus from my blog.  My beloved 18-year-old cat (Tom) became sick and passed away from Pancreatic cancer recently.  
 He was one of the best cats I've ever known, and he will be greatly missed!
His absence was very difficult for me… so I went down to the animal shelter and got these two little guys (see below) to help fill the void… and they've been keeping me super busy these past few weeks with their cute antics, and all their playful kitten energy.
And now for the recipe…  Here's to Tommy (who was born to a feral mother on the streets of downtown Los Angeles in an abandoned car)… but nonetheless lived a long and (hopefully) happy life.  Cheers!
Cherry Plum & Basil Gimlet:
1 1/2 oz. gin
1 oz. simple syrup
1 oz. fresh squeezed lime juice
1-2 small fresh cherry plums (or 1 regular plum)
2 large basil leaves
1.  Slice 1-2 cherry plums in half, remove the pit.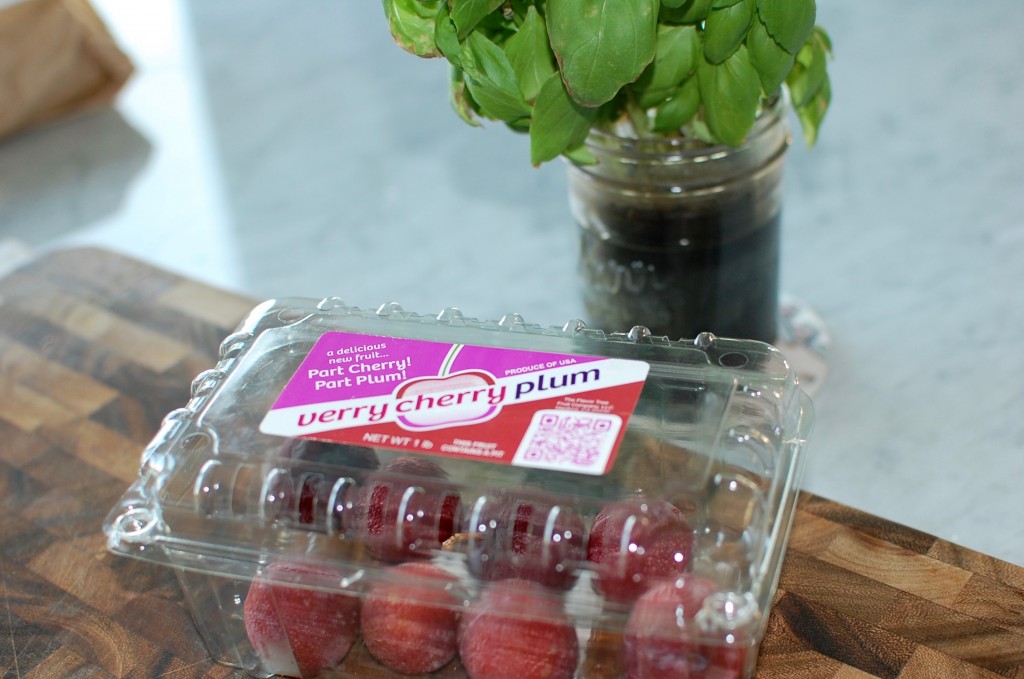 2.  Put the fruit into the bottom of a cocktail shaker with 2 large basil leaves torn in half.
3.  Squeeze several limes for some fresh lime juice.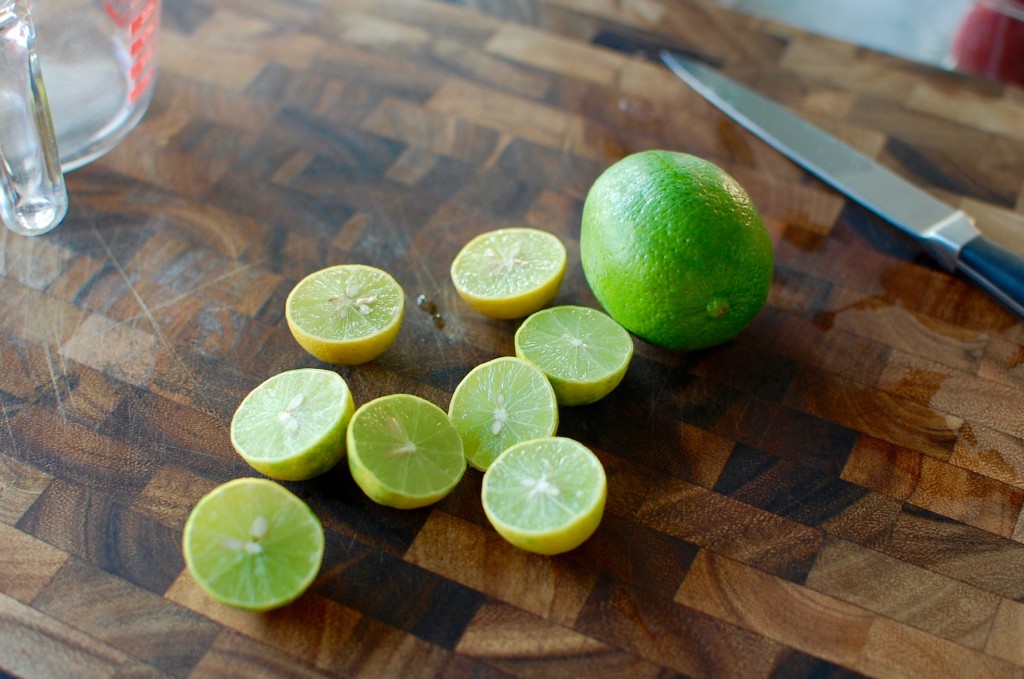 4.  With a wooden muddler (or the back of a wooden spoon), smash the plums to release the juices and bruise the basil.  (Try not to rip the basil to shreds.)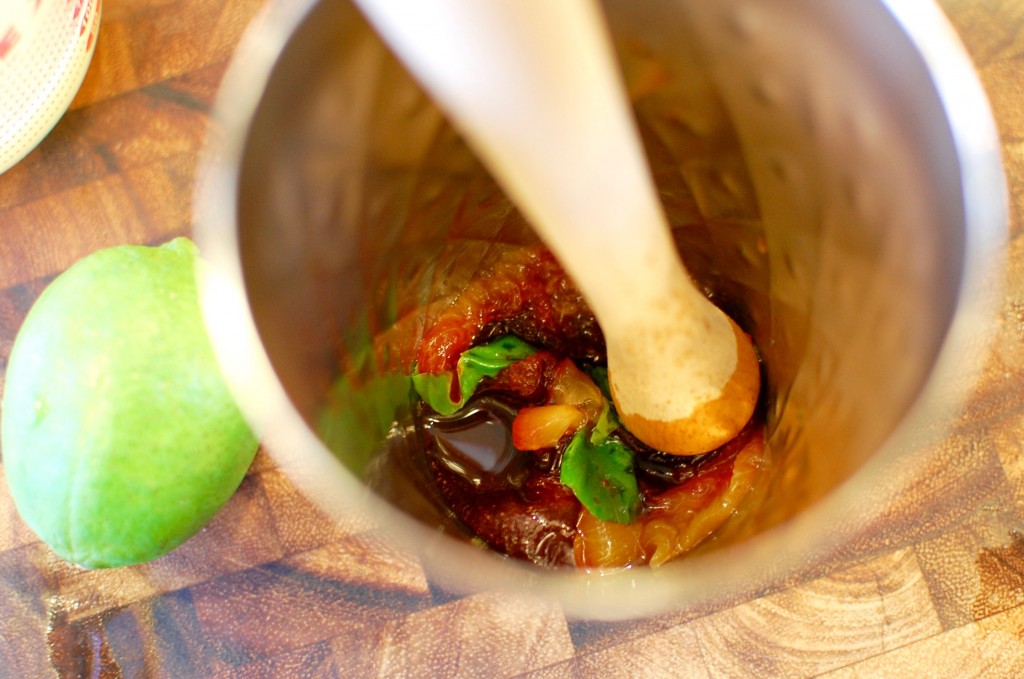 5.  Add the gin, simple syrup, and fresh lime juice to the shaker with some crushed ice.  Shake until the outside is frosted over.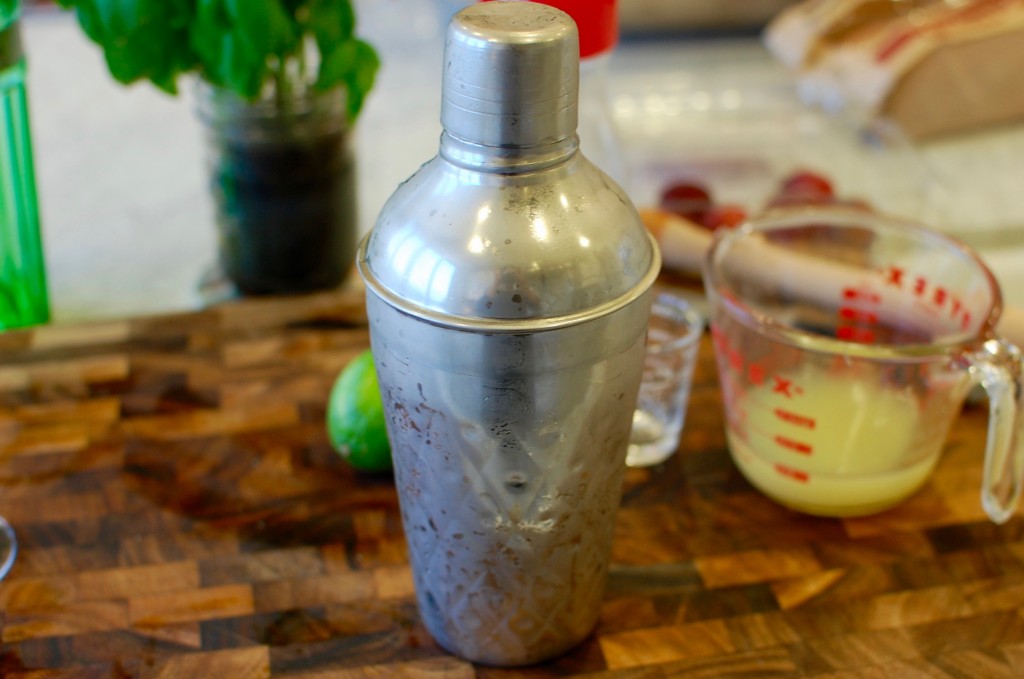 6.  Strain into a cocktail glass.  (This is a coupe glass that I bought on Amazon.  Back when my parents were young… the coupe glass was the default glass for serving champagne!  Then the coupe glass seemed to disappear off the scene until more recently where there has been a resurgence of "craft cocktails"!)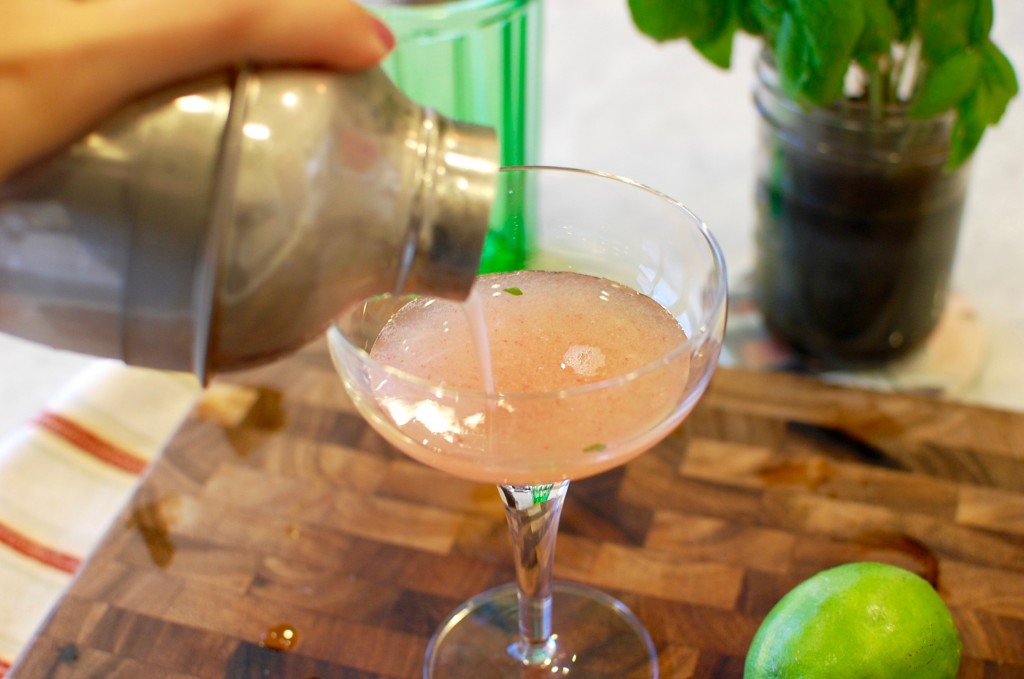 7.  Garnish with extra basil and sliced plum.  Cheers!